10 Korean Dramas That Ended Way Too Soon
The addictive allure of Korean dramas has captivated fans around the world. These television series are often full of romance, intrigue and heartfelt moments. They have the power to keep viewers glued to their screens for hours. However, it's not uncommon for fans to feel disheartened when a beloved drama comes to a premature end. The viewer longs for more.
Let's look at a few notable shows that have left audiences wanting more episodes. Here are listed some Korean dramas that ended way too soon.
Splash Splash Love (2015)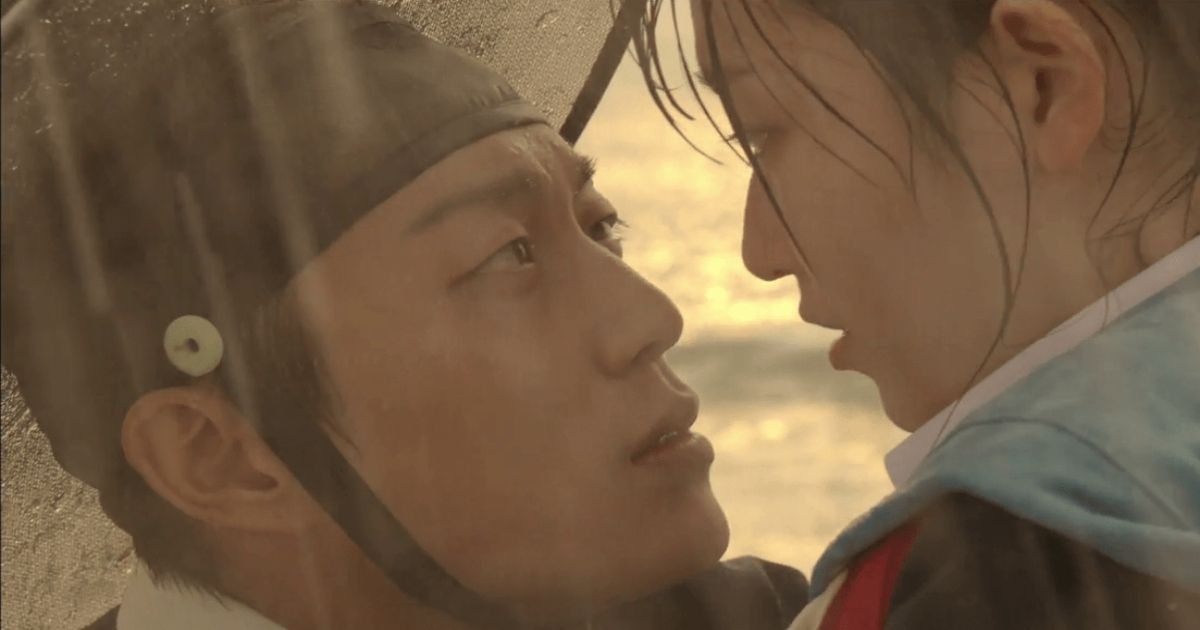 This historical fantasy fusion drama follows Jang Dan-bi, a high school student who is overwhelmed by the stress of exams and her family's expectations. One day it happened by accident falls into a puddle of water and is transported back to the time of the Joseon Dynasty. In the past, Dan-bi meets King Sejong, who is known for his contributions to Korean culture. She decides to disguise herself as a man to survive in this place. As Dan-bi spends more time there, she develops feelings for the king. However, their romance encounters numerous obstacles along the way.
The combination of time travel and romance captivated the audience until the end. His humor and romance made audiences want to see more of Dan-bi and King's interaction.
An Ordinary Day (2021)
Kim Hyun-soo, a humble college student, makes the biggest mistake of his life on an ordinary day no different from any other. The focus of this drama is the murder of a woman and the hunt for her killer. Student Hyun-soo is the prime suspect.
Hyun-soo fights the police and the Korean prosecutor's office to prove his innocence. As they search for answers and fight for justice, Shin Joong-han, the only lawyer willing to help him, changes their lives forever. With its impressive acting and outstanding plot, the series left fans feeling empty after its rather early end.
Kinda 18 (2017)
A resident of a university hospital is named Kyung Hwi. High school bullies tormented him. He attempted suicide, but Han Na Bi, a mysterious student who transferred to his school at the beginning of the semester, saved him. But shortly after urging him to live, she had suddenly killed herself.
When Kyung-hwi wakes up one day, he is ten years older than when he went to bed. The week before Na-bis suicide. He's still the 18-year-old loser he once was, but he can't pass up this chance. He must find out what happened to Na Bi and stop her from making the same decision as before. The heartbreaking storyline had fans crying. Which made them wish for a happier romance between Kyung-hwi and Na-bi.
Related: The best Korean dramas will be released in June 2023
My Name (2021)
The K-drama that got everyone talking in 2021, My name, is a revenge story this is about Ji-woo. A woman who seeks revenge on her father's killer. In her quest for revenge, Ji-woo becomes a spy and infiltrates the criminal world to uncover the truth by assuming a false identity with the help of Moo-jin. There, Ji-woo gets a job in the Police Department's Narcotics Division with Detective Jeon Pil-do as his partner.
Throughout the drama, her journey is rather painful, which makes viewers sympathize. Still, they wanted to see more of her as a strong female protagonist on screen.
Adult Intern (2021)
It portrays the love, worries and fears of 18-year-olds adult intern In Open and careful detail. This drama definitely offers a more realistic portrayal of teenagers by tackling a number of "taboo" subjects. The three parts of the series follow a group of young people struggling with love.
The first part of the drama introduces Jae-min, a college student with a masturbation addiction. The second part of the story revolves around Yu-ra, a wannabe crush who is actually a gullible and tender religious girl. The last part tells the story of Na-eun, an overweight girl who never caught anyone's attention. This short but quite moving K-drama captures the audience's attention. You want more from this unique script series.
The Hymn of Death (2018)
The Hymn of Death tells the tragic love story of Yun Sim-deok, a music student, and Kim Woo-jin, a stage actress. However, he is married to a woman of his father's choosing. Despite the pressure and stigma that their relationship brings, they both fall helplessly in love. But the disapproval of Sim-deok's family and Woo-jin's wife are just two of the challenges their relationship faces. The series is inspired by the true story of Woo-jin and Sim-deok's tragic love story. Both committed suicide together by drowning in the vast sea.
Fans were deeply heartbroken over her tragic end. The lack of episodes disappointed some fans, while others called for more scenes between the two where the chemistry was right.
Related: 12 Must See Korean Psychological Thriller Dramas to Add to Your List
Nevertheless (2021)
Based on the popular webtoon of the same name, it tells the story of two people who are attracted to each other but are reluctant to fall in love due to their past relationships. After her heart was broken, Yoo Na-bi has vowed never to fall in love again. On the other hand, Park Jae-eon is a flirtatious man who refuses any commitment.
But things change when she falls in love with Jae-eon instead. The only catch is that he doesn't want a relationship. This series perfectly depicts emotional and intimate moments that capture the heart of the audience. The heartbreaking love story leaves audiences wanting more scenes between the two characters.
Strangers from Hell (2019)
This psychological thriller is based on the webtoon "Hell is Other People" by Kim Yong-ki. The series follows the life of Yoon Jong-woo, a young man. He moves to Seoul to pursue his dreams, but ends up living in a cheap, run-down apartment called the Eden Residence. As Jong-woo settles into his new surroundings, he notices that his neighbors are behaving in a bizarre manner, which makes him uncomfortable. The residents of the building seem to be hiding dark secrets. Jong-woo becomes increasingly paranoid as he tries to discover the truth about his neighbors.
The show portrays a toxic and eerie environment that captivates audiences from the first episode. Too bad the fans couldn't see more of the show.
Queen of the Ring (2017)
queen of the ring follows the life of Nan-hee, a young woman who lacks self-confidence because of her looks. One day she discovers a magic ring that can transform her into a beautiful woman every time she wears it.
With the newfound ability to change her appearance, Nan-hee begins to experience life as an attractive woman. She enters a new world where people treat her differently and she gains attention and popularity. The show teaches a valuable lesson about self-acceptance that resonated with audiences, leading them to demand more of Nan-hee on screen.
Tracer (2022)
Finding funds that have been withheld from the tax authorities is Hwang Dong-joo's specialty. He takes on a lax team and goes in search of illicit funds and holding criminals accountable. However, since the department heads are full of corruption, many will stand in his way and his work will become more and more difficult. Dong-joo begins an investigation into his father's death after his unexpected death. When Seo Hye-young expresses her concern over his father's death, he gains hope. She helps him in this quest by giving him all the necessary information.
There are so many plot twists tracers that it will be difficult for viewers to predict what will happen next. This thriller leaves fans wanting more.