10-year-old boy mauled by bear and almost dragged out of grandparents' yard in Connecticut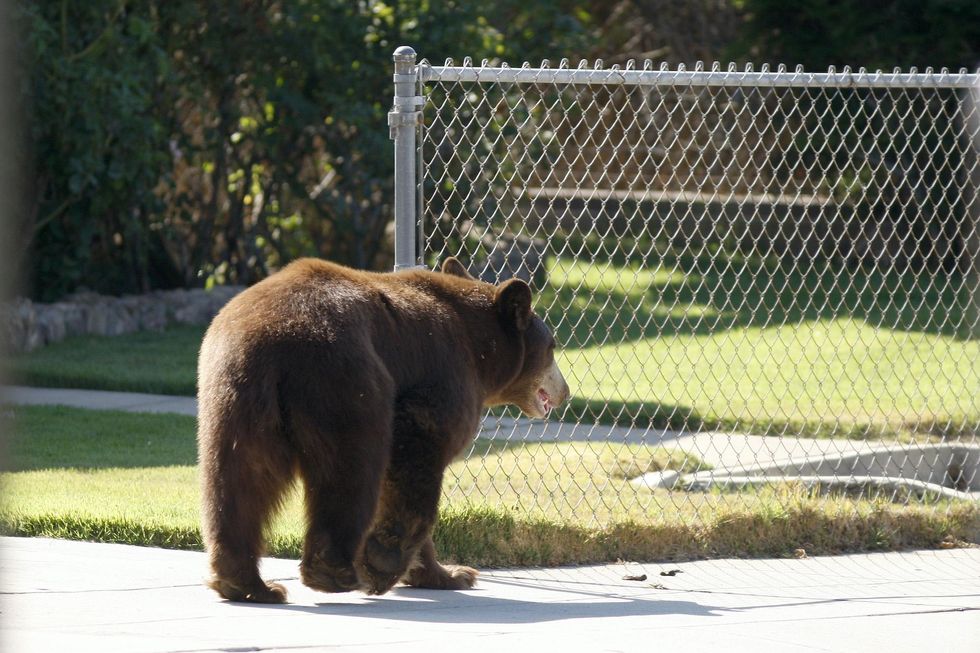 A 10 year old boy got bullied by a 250-pound black bear and almost dragged away before the child's grandfather and a neighbor chased the wild animal away.
The harrowing incident happened around 11 a.m. Sunday in the city of Morris, Connecticut, according to the Department of Energy and Environmental Protection.
The boy was playing near a trampoline in the backyard of his grandfather's house when the bear came out of the woods and attacked him.
"I heard him yell 'bear' and when I looked up I saw his leg in the bear's mouth and the bear was trying to pull him across the lawn," James Butler said Republican-Americans from Waterbury.
Butler, who uses a wheelchair, said he hit the bear in the head with a metal bar. He said the bear dropped the boy but then attacked him a second time.
At this point, the boy's screams alerted a neighbor, who came and chased the bear away while waving a whistle and screaming.
Butler said they could have entered the house but the bear came back and looked at them through their screen door.
"We thought he was coming through the screen," said the grandfather. "There is no doubt that he was a major threat."
The boy had a stab wound on his thigh, claw marks on his back and bite marks on his foot and ankle. He was taken to a hospital to treat his non-life-threatening injuries.
Environmentalists and state officials shot the bear. Jenny Dickson of the Connecticut Deep Wildlife Division said that the bear was a grown man.
Experts say the increasing bear population in the region means there will be more such dangerous incidents as they become accustomed to humans and forage.
Here's more about the terrifying incident:

10-year-old mauled by bear in Connecticut backyard

www.youtube.com

https://www.theblaze.com/news/bear-mauls-boy-connecticut-drag 10-year-old boy mauled by bear and almost dragged out of grandparents' yard in Connecticut