13-year-old girl commits suicide after being bullied at school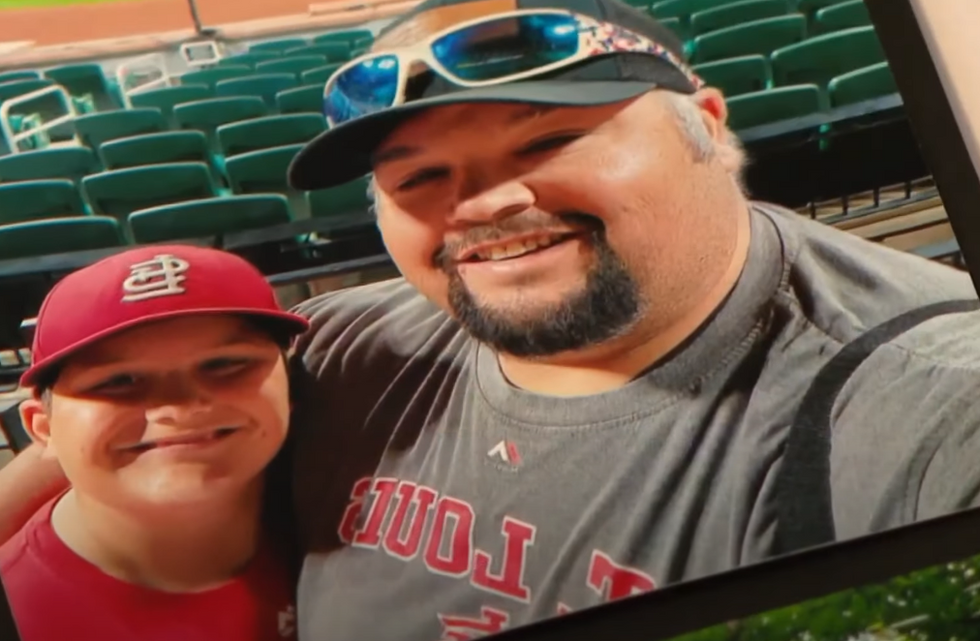 An Indiana family is heartbroken after their 13-year-old son committed suicide after being bullied at school. The family hopes new proposed legislation could help prevent other child victims from taking their own lives.
Terry Badger III committed suicide on March 6th when he was just 13 years old.
Terry recorded a video to explain why he took his own life.
His mother, Robyn Badger, told it WHHR"His exact words were, 'They made fun of me every damn day and I hate my damn life. I'm going to kill myself.'"
His father, Terry Badger II, remarked, "It wasn't his style to swear."
"We asked Terry every day, 'How's 'school'? He was always like, 'Great, had fun.'" Robyn said. "That's all he would say. really pay attention You have no idea what's really going on in her head until it's too late."
The seventh grader said he was repeatedly bullied by classmates at Covington Middle School. Classmates made fun of Terry's weight, haircut, clothes and $150 pair of Nike Air Max shoes.
"He wore them to school once and then put them in his closet because he said the kids made fun of him and he would never wear them again," Terry recalled. "They asked him if he shopped at Goodwill."
"He said, 'Dad, I'm not going back to school. I'm not going to poke fun anymore,'" Terry explained. "There was a kid who told him he was fat and he just had to shoot himself."
The father said he and his son had recently started lifting weights together and the boy was starting to get chiseled.
The Badgers said they informed school officials last November that their son was being bullied.
Covington Community School Corporation superintendent Brady Scott said IndyStar"In relation to (the allegations of bullying), we have responded to these allegations by opening an independent investigation into the situation at hand. At Covington Schools, every time an incident is reported by a student, we follow up on how our policy should direct our staff."
Scott added that the school community "continues to mourn and heal from this tragedy. Covington Schools continue to provide support to students and staff in need."
Terry was a promising baseball player, and there was talk of the seventh year being promoted to the varsity team in the spring. Terry dreamed of playing baseball at Purdue University and in MLB with the St. Louis Cardinals. Baseballs and wiffle balls adorn his gravesite.
"I'm still trying to wake up from a nightmare and I know it's not going to happen," the father said.
Terry Badger II urges the community to do something to stop other children from committing suicide.
Badger said: "Do we want to continue experiencing this with children? I mean, we don't have to put kids in the ground anymore."
The Badgers are optimistic that a proposed law could help future victims of bullying.
House bill 1483 would require schools to investigate allegations of bullying. The draft law stipulates that schools will inform the parents of bullying victims. If the bullying is severe enough, the victim can change schools or transfer the bully to another school.
Robyn said of the bill: "It has to happen. No child deserves that."
The bill has already passed the Indiana General Assembly.
Like Blaze News? Bypass censorship, sign up for our newsletters and get stories like this straight to your inbox. Login here!
Parents who lost teenage son to bullying to suicide testify at Statehousewww.youtube.com
https://www.theblaze.com/news/indiana-boy-suicide-bullying-bill 13-year-old girl commits suicide after being bullied at school