1,600 years before Plymouth, Israel celebrated Thanksgiving just before the most important week in human history – and it was all about gratitude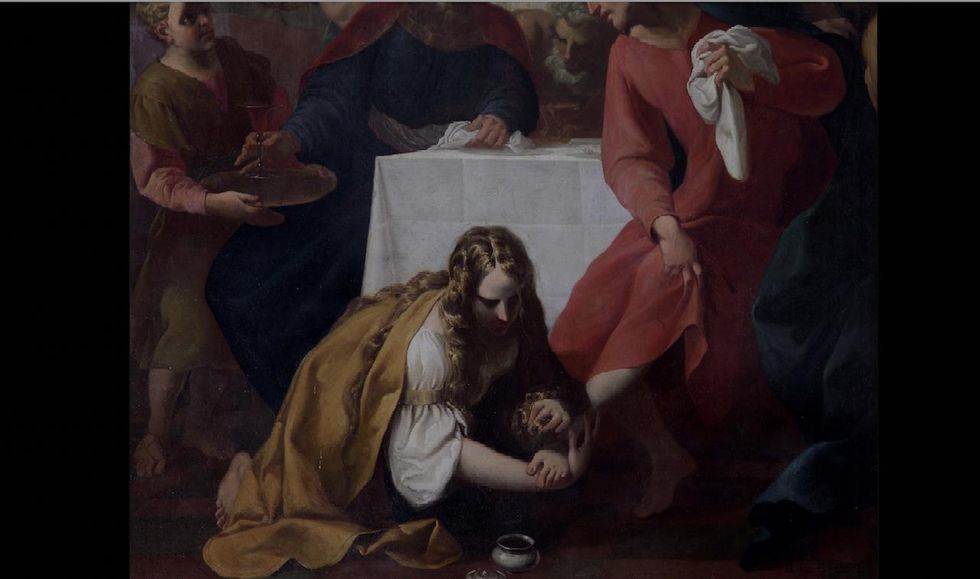 Many centuries before the fall of 1621 dinner in Plymouth between the colonists and the Wampanoag, a different kind of Thanksgiving took place in Israel — and it quietly set the stage for the most important week in human history.
The details come from the Bible – specifically the Gospel of John, chapter 12.
There is a little bit of life between what is perhaps Jesus' greatest miracle – raising his friend Lazarus from the dead – and his triumphant entry into Jerusalem, which marks the beginning of Passover week – the last week of Jesus' life.
But on that day before He enters Jerusalem on a donkey, striding over palm branches while hearing shouts of "Hosanna." Jesus returns to nearby Bethany to be with Lazarus and his sisters Mary and Martha again, along with his disciples and perhaps others.
On this day, the grateful brothers and sisters give Jesus a "supper."
My pastor discussed this passage on Sunday and mentioned that the Greek word used for "lunch" or "supper" in John 12:2 is the same word used in Revelation 19:9 to mean "the marriage supper of Lammes" to describe. Amazing that this hidden gathering – the authorities were already plotting to kill Jesus and he had to be careful where he went – carries and reveals so much spiritual significance.
It turns out that this festival in honor of the Lamb to be sacrificed for us focuses squarely on gratitude.
We learn that while Martha is serving food and Lazarus is leaning at the table with Jesus, Mary takes an expensive ointment, anoints Jesus' feet with it, and then wipes His feet with her hair. With it the whole house is filled with a luscious scent – indeed, this is a special substance that seems to be the equivalent of a year's wages.
But my pastor pointed out that the monetary value of the ointment doesn't matter to Mary at this moment: she just wants to be with Jesus and her love not only for what He has done but for what He is doing in her life has become to express.
Judas, on the other hand, criticizes Mary's extravagant gesture as a waste of money – whereupon Jesus tells him: "Leave her alone, so that she will keep it for the day of my burial." You always have the poor with you, but you don't always have me."
There's a lot to be said for this snapshot of a gathering in a Middle Eastern town long before turkeys, stuffings, cranberry sauce and all sleep in, only to get up early on Black Friday to take advantage of outrageous discounts on Christmas gifts.
Here we see lived gratitude. A willingness to give what is ultimately most valuable to give to those who are most valuable in the eternal sense. My pastor wisely remarked that when we give—be it our time, our money, our physical exertion, our emotional selves—we give away a little bit more of our selfishness.
Furthermore, he added that if we practice not only the discipline of giving, but also of gratitude – daily gratitude, we can literally change our attitude for the better over time. Therefore, no matter what has happened to us, no matter how bad we have had it or think we have had it, we can reshape our attitude and heart by intentionally focusing on things for which we are grateful on a daily basis.
This Thanksgiving, I am grateful for truths like these that nourish my soul and illuminate the path before me. I am especially grateful for Mary's example of extravagant love, putting aside the expense and simply sitting at Jesus' feet instead.
Really, is there a better place?
https://www.theblaze.com/op-ed/1600-years-before-plymouth-thanksgiving-feast-in-israel 1,600 years before Plymouth, Israel celebrated Thanksgiving just before the most important week in human history – and it was all about gratitude