2 people arrested for trespassing after US Open protest; Police increase presence at the tournament
Two men were charged with trespassing after their protest at the US Open on Thursday night.
Gregory Schwedock, 35, of New York City, and 50-year-old Shayok Mukhopadhyay of White Plains, New York, were arrested for the protest. Mukhopadhyay was also charged with disorderly conduct.
Mukhopadhyay's feet were stuck to the ground at the Arthur Ashe Stadium, contributing to a 49-minute delay in play.
CLICK HERE FOR MORE SPORTS COVERAGE ON FOXNEWS.COM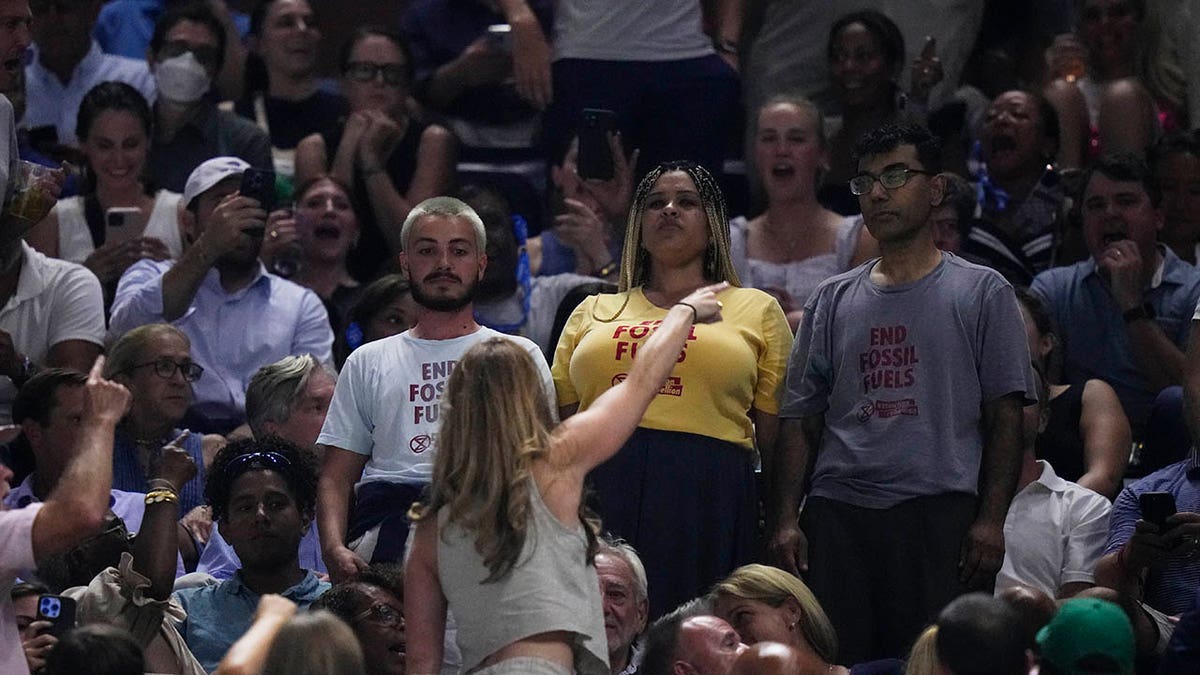 The protest occurred during the second set of the women's semifinal match between Coco Gauff and Karolina Muchova.
Four protesters were arrested and it is unclear why two of them were not charged. However, the two, who have not been charged, were reportedly told they are banned from the USTA Billie Jean King National Tennis Center.
US Open tournament referee Jake Gardner entered the court during the Gauff-Muchova match as security guards entered the stands to remove protesters.
Both Gauff and Muchova went back to the locker room while officials intervened.
There was an increased police presence, including undercover officers, at the men's semifinals at the US Open on Friday.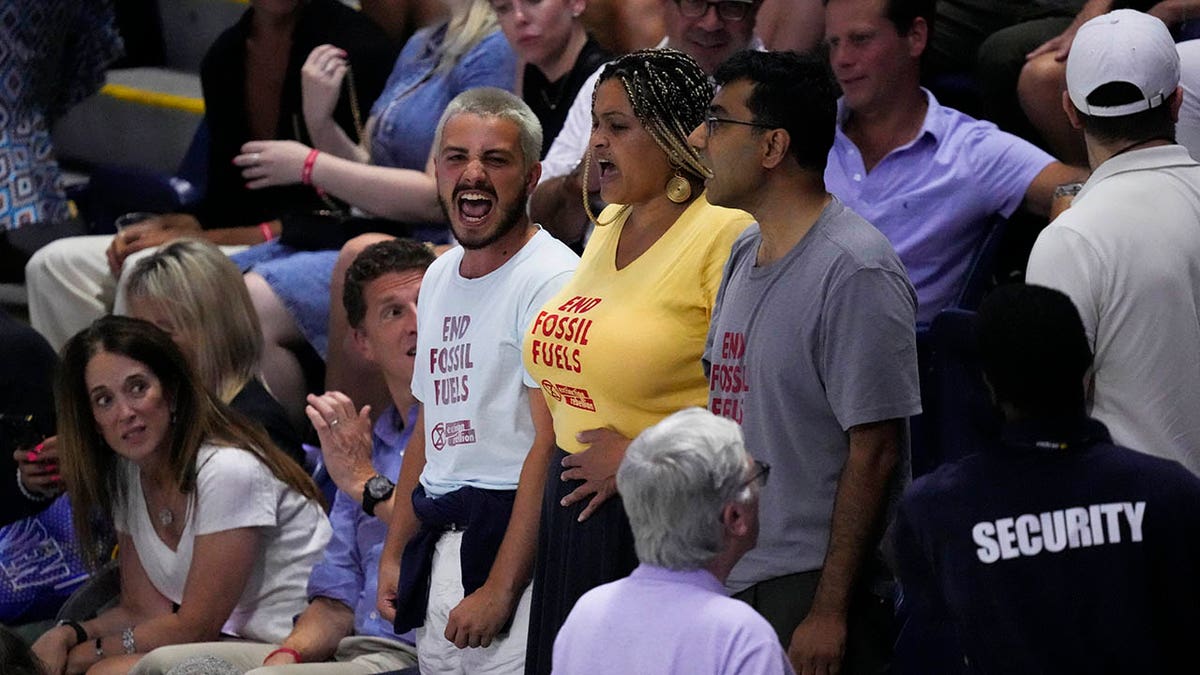 US OPEN PROTESTER WHO TAPE HIS FEET TO THE GROUND SAYS NYPD SHIPPED HIM TO Psychiatric Hospital AFTER HIS ARREST
The climate group Extinction Rebellion claimed responsibility for the protest. The group's New York chapter released a statement saying there is "no tennis on a dead planet."
"Today's action highlights government and corporate neglect of climate change and ecological collapse," the group said. "The group emphasizes that the current socio-economic system cannot protect people from the coming crises because its structure itself creates these crises and then ignores them."
"The extremely short-term incentives of our most important institutions – corporations and governments, each based on quarterly profits and regular elections, ignore the long-term threats to our survival. This system is designed to steal from future generations in order to maintain a lifestyle that…"primarily benefits the few (the so-called 'one percent')."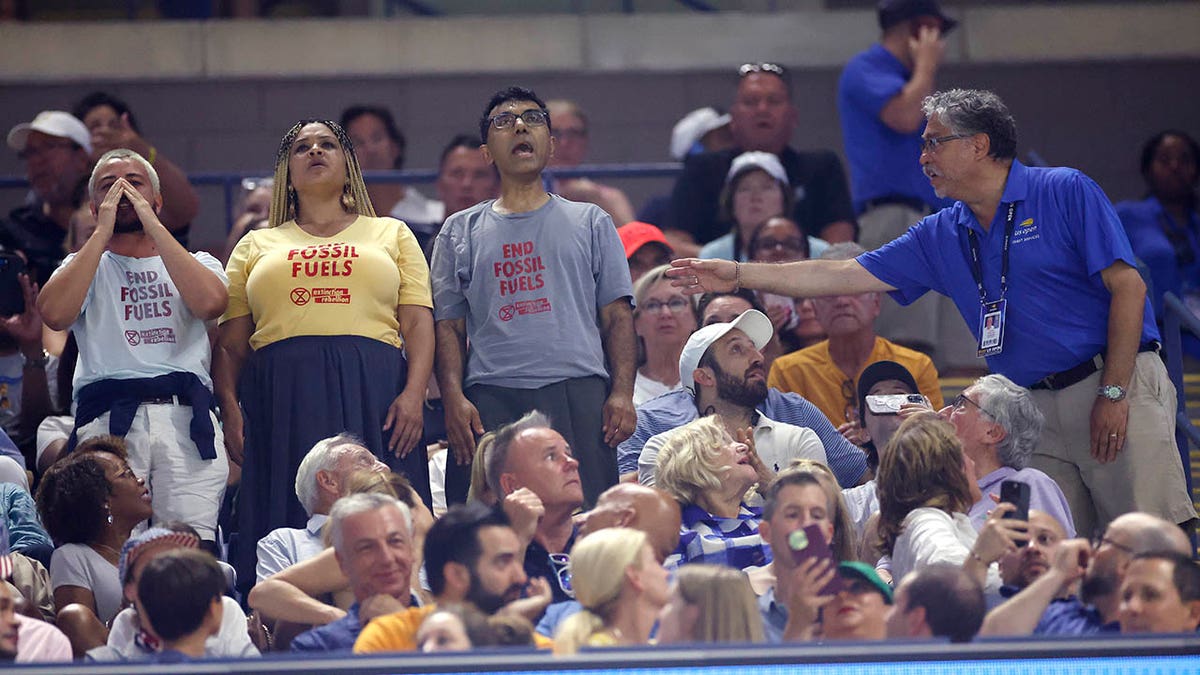 CLICK HERE TO GET THE FOX NEWS APP
Gauff won the match to reach her first US Open final, which will be played on Saturday.
Fox News' Ryan Gaydos contributed to this report.