20 Movies on Netflix to Watch When You're Homesick
Do you remember the sleepovers you had where you spent a night or whole weekend away from the comfort of your own room? What about the first time you moved away from home to go to college, or you got your first place and felt the air change with your new independence? Did you miss being with your family and the familiarity of everything inside your house?
Being homesick is not just for young adults and children. People often think back to the simpler times in their lives and long for the days that were spent playing with friends and having fun rather than focusing on work and bills. It is natural to want to go back to being a kid and having close to no responsibilities. Unfortunately, since time travel has not been created yet, you will just have to get your fix of being a kid again by watching movies that remind you of home.
Some films have a wholesome feeling that make audiences think back to their earlier years, and then there are those that have characters who create their own families through strong relationships with friends. Regardless of which version of family is highlighted, both types of movies remind people that home is where the heart is. Here are 20 movies on Netflix to watch when you're homesick.
20
The Karate Kid (2010)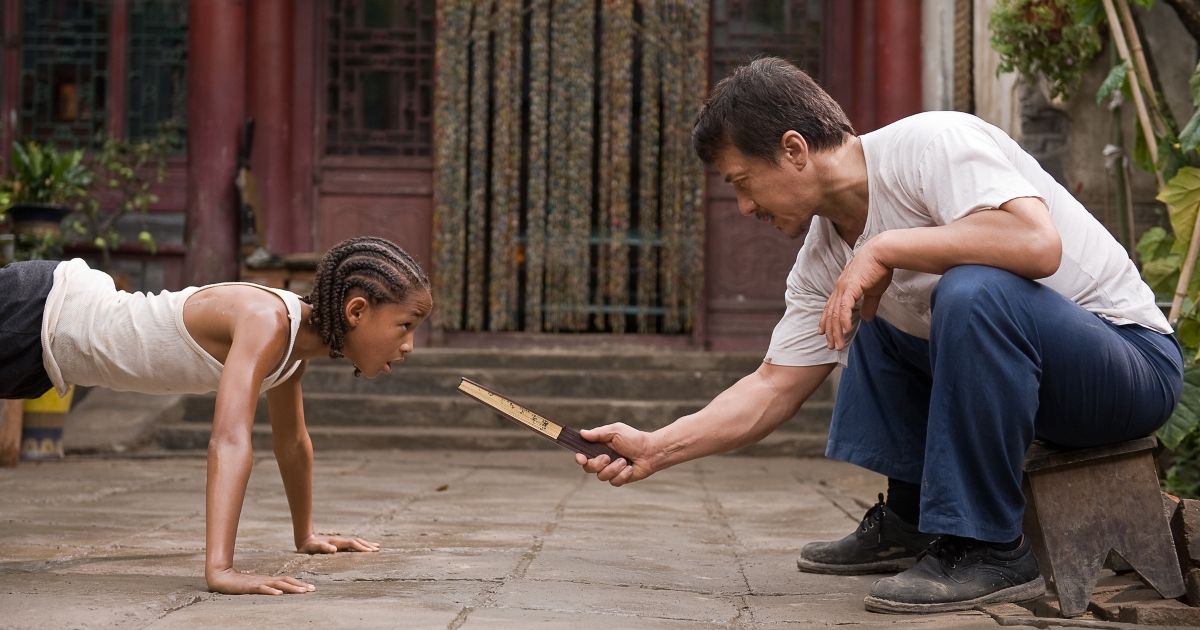 In The Karate Kid remake, when Dre Parker moves to China with his mother, it does not take long for him to start missing his home and his old life back in Detroit. He still has a good relationship with his mom, but the kids at his school are uninviting, his living situation is very different, and he has a hard time fitting in with his new peers.
Dre seeks out the help of his apartment's maintenance man, Mr. Han, after he realizes he needs to learn to defend himself. Mr. Han ends up being such a great influence for the young man that he is welcomed into Dre's family with open arms.
19
Tyler Perry's Madea's Big Happy Family (2011)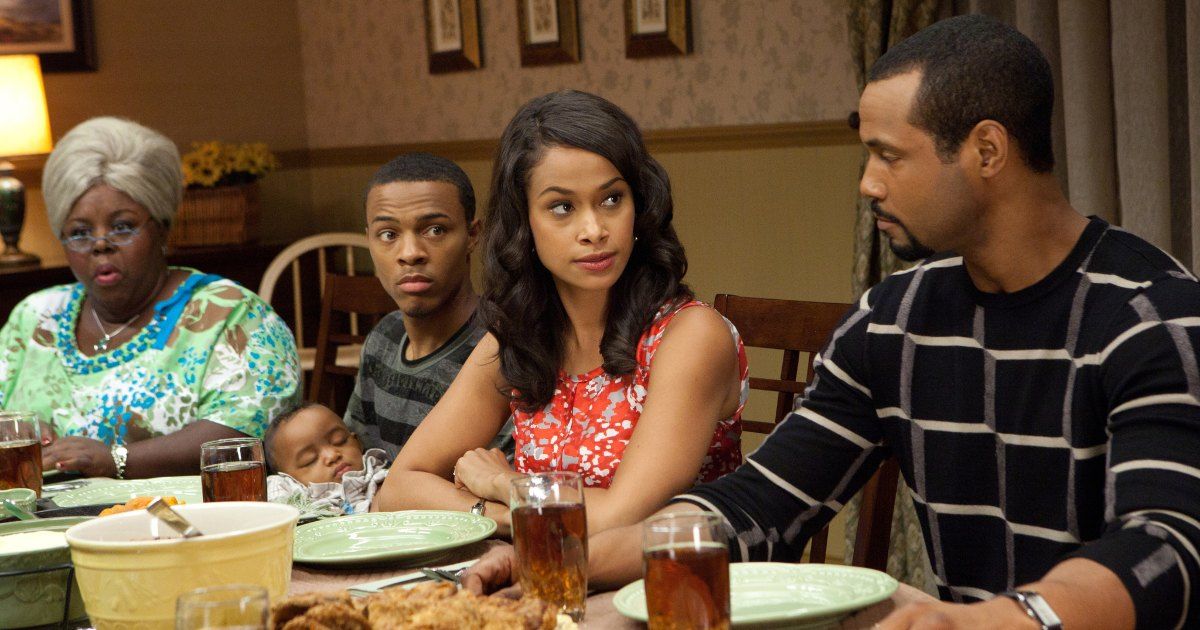 Families should be there for one another in sickness and in health, but the members of Madea's family in Tyler Perry's Madea's Big Happy Family can't settle down long enough to hear about anyone else's problems. Madea's niece, Shirley, learns that she has cancer, and when she brings everyone together to tell them, they get wrapped up in their own issues and petty arguments.
Madea voices her opinion to the family, but they simply don't have the time to hear her out. In the end, everyone is forced to come together and focus more on finding solutions to their issues rather than talking over one another.
18
Fatherhood (2021)
If you find yourself missing your dad and all the crazy things he would say or do, check out how Kevin Hart plays a single dad to a brilliant little girl named Maddy in Fatherhood. Matt (Hart) finds himself alone and raising his newborn daughter after his wife passed away in the hospital. Matt does absolutely everything he can to make sure Maddy has a good life despite the criticism he receives from his in-laws.
This film is wholesome, and it perfectly portrays the lengths a parent will go to create a good environment, even if it is not the most traditional, for their child.
17
Someone Great (2019)
When you're all grown up but still trying to figure yourself out, you often create a family of your own through friendships. For Jenny in Someone Great, she finds love and open arms with her two best girlfriends, Erin and Blair. The three of them support one another no matter what crazy shenanigans they get themselves into.
When Jenny and her boyfriend of nine years break things off, the girls make sure to show Jenny a good night on the town. They don't allow her to wallow and think of what could have been her future with Nate. Instead, they help Jenny see the bright future ahead of her.
Related: Someone Great: Why It's the Best Movie to Watch with Your Girl Friends
16
Fast Five (2011)
The Fast & Furious family is legendary, and they are all held together by Dominic Toretto. In the fifth installment of the franchise, Fast Five, Brian O'Conner has formally been accepted into the family, and Dom brings together his whole team to take down a drug lord.
While the heist and chase scenes seem to capture most people's attention, it is the deliberate planning of how to use each person within Dom's family that is truly unique. If you are feeling homesick, just keep in mind that a few loyal friends can also make up a family.
15
Yes Day (2021)
Did you have strict parents growing up, or were they the fun parents that all your friends wished they had? Yes Day tells a story about two parents, Allison and Carlos, who realize they need to loosen the reins on some of the rules they have for their kids.
They are presented the idea of a "Yes Day" by another parent where they agree to everything their kids want to do for one day. They decide to go for it, and their children truly enjoy getting to decide how everyone gets to spend their time together. Perhaps this film will inspire you to pitch this idea to your own parents or children.
14
Jack and Jill (2011)
Siblings are supposed to get under each other's skin, but, in Jack and Jill, Jill is probably one of the most obnoxious and air-headed sisters anyone can have. Jack tries to tolerate his twin sister when she comes to his house for Thanksgiving, but she quickly overstays her welcome.
Jill gets Jack and his family into trouble in a myriad of ways, but she never thinks it is her fault. When Jack realizes that he needs Jill's quirky charm to get Al Pacino to agree to a commercial for his job, he tries to manipulate her into helping him. Things backfire, of course, and Jack begins to see the error of his ways in how he has been treating his twin.
13
Peter Pan (2003)
There are times as a child and as an adult when you simply want to escape and fly away to a far away land where there are no responsibilities, and you can just have fun. Wendy Darling and her brothers discovered this dream to be a reality in Peter Pan, when Peter Pan and Tinkerbell found their way into the children's nursery.
While the magical world of Neverland is appealing in a variety of ways, Wendy becomes homesick and wishes for her and her brothers to return home to their loving parents and ordinary lives. Though Peter does not understand what is so great about a life where children have to grow up, he agrees, and the Darling children are grateful for their brief magical adventure with the boy who could fly.
Related: 20 Best Movies on Netflix to Watch with Your Parents
12
Nanny McPhee (2005)
Do you remember the days of being an unruly child? Did your siblings join in on the fun and games while the adults were absolutely annoyed with you? Cedric Brown's seven children in Nanny McPhee have neither discipline nor manners after their mother's passing. Their father has given up trying to keep them in line, and a long list of nannies have walked out on them.
During a stormy night, a wicked looking woman named Nanny McPhee shows up to the house, and the children's lives are changed forever. This tale is wonderful because it reminds audiences that children need discipline as well as love, and when the two are balanced, things naturally come together.
11
Hustle (2019)
Adam Sandler is like the fun uncle everyone wants, so if you find yourself longing for home, check out his latest film, Hustle. Sandler plays a basketball scout named Stanley Sugerman who discovers a talented player, Bo Cruz, on the streets of Spain. He brings Bo back to the states, but after a while, Bo begins to miss his home and family. Stanley realizes how isolated his player must feel, and he does everything he can to make him feel right at home in the states, even when that means footing a hefty food bill and a couple extra plane tickets.
10
Despicable Me (2010)
Some people aren't meant to be parents, and Gru from Despicable Me always thought he was one of them. Surprisingly, he was wrong. After Gru sees his nemesis allow three orphaned girls into his lair to sell cookies, he hatches a plan to adopt the children and weasel his way into Vector's home.
Gru never expects that he would bond with the girls and actually want to do right by them. He is forced to choose between fulfilling his evil scheme and making the girls proud as their new father figure. He eventually makes the right choice, and the girls could not be happier.
9
Dear John (2010)
Channing Tatum and Amanda Seyfried star in the romantic war drama, Dear John, where Tatum plays Staff Sergeant John Tyree and Seyfried is a sweet girl from back home name Savannah. While John is in the states, he lives with his elderly father, but years of miscommunication and misunderstanding has hurt their relationship.
John meets Savannah, and she instantly feels like home. She is warm and welcoming, and she even tries to help John have a better relationship with his father. When John goes overseas again, he wishes he was with her because of the peace she brings to his life.
Related: 13 Best Romance Book to Film Adaptations
8
Stuart Little (1999)
As a kid, your parents are supposed to make you feel wanted, loved, and safe from the dangers of the world. This is true even for the adopted anthropomorphic mouse, Stuart, Stuart Little. After Stuart joins the Little family, it takes a while for their son, George, to adapt to his new brother.
A vengeful cat plots to get rid of Stuart, and for a while he succeeds. Stuart finds himself separated from the people who took him in and loved him like their own, but as all good children's tales go, there is a happy ending where everyone reunites as one happy family again.
7
Ferris Bueller's Day Off (1986)
Maybe "homesick" doesn't mean that you miss your family, but rather, you miss your friends and the crazy things you all used to do. For Ferris in Ferris Bueller's Day Off, this is likely the case when he grows up. Ferris is the cunning friend everyone wishes they had in high school, but Cameron was the lucky one to claim him as his best friend.
Upon hearing that Cameron was staying home from school because he felt ill, Ferris decided to call off the day as well, grab his girlfriend, and have an epic day in the city with his two favorite people. Days like these will make anyone long for the simpler times and good friends that you had back in high school.
6
Dog Gone (2023)
Did you ever have a family pet while growing up? Did the animal bring your family closer? For Fielding in Dog Gone, a young man in college, getting a Labrador puppy was just the thing he needed to have a sense of companionship and love.
Years later, Gonker goes missing, and Fielding's parents rally the whole town and local news to search for Gonker in hopes that he will make it home safe and sound. This story ends on a happy note, but the heart-wrenching fear that comes with possibly losing a pet as well as your own child is vividly present.
5
The Glass Castle (2017)
When you look back on your childhood, and you think about the crazy antics your parents put you through, do you smile? It may take some time and revelation to realize why your parents did what they did, and for Jeannette Walls in The Glass Castle, she would not change her upbringing for the world.
Jeannette traveled across the country multiple times with her parents and siblings in tow because they were on the run from debt collectors. Jeannette's father, however, always make their travels feel like an adventure. After she and her siblings grew up, they realized that they longed for a stable lifestyle, but Jeannette still appreciates her childhood because it made her who she is today.
4
Little Man (2006)
Home is where the heart is, and for a certain criminal named Calvin "Babyface" Simms in Little Man, he finds a loving home with Darryl and Vanessa Edwards. There is one small problem: Calvin is a grown man who is just incredibly short, and Darryl and Vanessa mistake him for a baby left on their doorstep.
Calvin is also a criminal who is trying to get a diamond back he previously put in Vanessa's purse, but after realizing how much the two care for him and one another, he has a change of heart. This film will have you laughing as well as realizing that you can bring others in to be a part of your big happy family.
3
Dirty Grandpa (2016)
The relationships kids have with their grandparents are like no other. Some grandparents are loving and kind while others speak their minds freely and are up for all the wild shenanigans. For Jason Kelly (Zac Efron) in Dirty Grandpa, his grandfather, Dick Kelly (Robert De Niro), is definitely a part of the latter group.
On their way to Florida, Jason and Dick make a lot of detours, and Dick shows his promiscuous side by flirting with quite a bit of women and wanting to specifically sleep with a college girl they met who is also on her way to Florida for vacation. Jason learns quite a bit about his grandfather, but he also learns that he wants and deserves more than the woman and lifestyle he is settling for.
2
Easy A (2010)
While the main storyline of Easy A focuses on how Olive Penderghast deals with rumors and bullies at her school in a cheeky way, the real stars of the film are her family members. Olive's parents are very supporting of her and her endeavors even though they don't fully know what is happening. The trust they have in the child they raised is refreshing.
Then there is her younger, adopted brother who has some fantastic one-liners as he pushes the boundaries on what he is allowed to say in the house. This family is one of the best in movie history, and they will have you smiling and wishing you were a part of their crazy antics.
1
The Holiday Calendar (2018)
Holidays are often spent with family, and Abby Sutton quickly learns in The Holiday Calendar that there is a little bit of magic in her family during the holiday season. Abby's grandfather gifts her an Advent calendar that gives her a little trinket each day leading up to Christmas. When Abby realizes that each item correlates to something that happens in her actual life, she has more questions than answers.
She begins to think that the calendar is trying to push her into a certain direction, but her grandfather tells her that she is the only one who can decide her future. In the end, Abby's one true love was already in her life, and her family had long accepted him before Abby even considered their romantic relationship.