35 years later, Mario 3 still does some things better than any Mario since
Which 2D Mario game is the best has always been a pretty contentious topic. Every Mario game does things a little differently, with a few unique power-ups, concepts and mechanics. It's only natural that opinions are relatively divided. But I would like to note that two major contenders for the crown always rise to the top at some point: Super Mario Bros. 3 and Super Mario World.

To view this content, please enable targeting cookies.

Manage cookie settings

In 2023 we now have Super Mario Wonder – which could well be the third title vying for that throne in the coming years. To be honest, I'm a Super Mario World fan – but today, on the occasion of its 35th anniversary, I'd like to admit that Super Mario Bros. 3 may be more deserving of the crown. And for a release in any category, it definitely deserves the top spot.
To be honest, there's a lot I like about Super Mario Bros. 3. The Racoon Suit is an all-time great power-up, and that's exactly why it's one of the few that regularly reappears in later entries. Mario World's cape isn't that loved, is it? Then again, World gave us Yoshi…so maybe this is actually a one-all draw.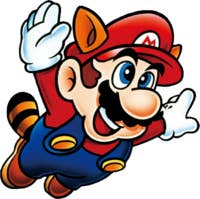 I also really like how Mario 3 borrows from one of Mario creator Shigeru Miyamoto's smartest comments about the Mario franchise and its characters: that this is all a play and the cast is "a troupe of actors." Miyamoto's words. That's why Mario is just as happy being a pro golfer as he is driving go-karts or being a doctor and then settling down to play some party games with his nemeses – he's just an actor taking on roles.
Although "Mario 3" was made decades before Miyamoto's comments, it is steeped in them. As the game begins, a curtain rises to reveal the title card. Parts of the stages are obviously intended as flat, cardboard-like backdrops. And many stages end with Mario literally walking right off the stage, into the blackness behind the stage. That's why I love this game.
But none of these things are where Mario 3 World excels. Actually, for me it's all about one particular version of the game – the GBA port, which has the confusing title "Super Mario Advance 4: Super Mario Bros. 3". I'm talking about e-reader levels, of course.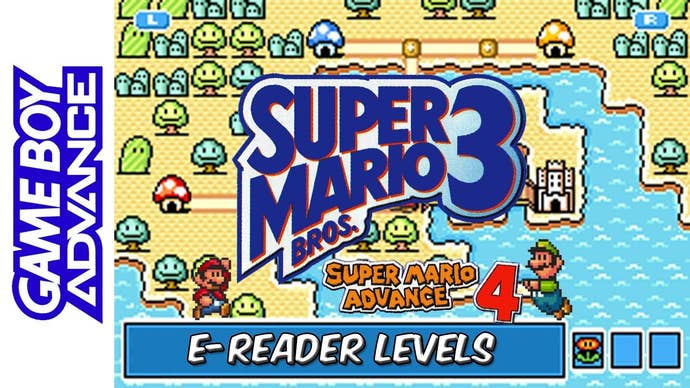 For the younger of you, the e-reader was an add-on to the GBA that allowed you to scan trading cards to unlock things in the game. Think of them as predecessors to Amiibo. In the case of the Mario 3 port, you could scan cards that help you with power-ups and the like, but also cards that unlock entirely new levels for you to enjoy. I should note that the e-reader levels are even included in Mario Advance 4, as they're available on Switch's Nintendo Switch Online GBA offering – so they're now more widely available than ever before.
Anyway, I love these levels. They have the chaotic energy of a fan-made rom hack. But they also do something Mario rarely does; Combine elements from different games.
As I said at the beginning of this article, the Mario series goes on and on; New settings, new power-ups, constant movement and change. Things like the Fire Flower and Yoshi are relatively standard now, but other things come and go. This is as true of Mario Wonder as anywhere else; where the game is more interested in building and experimenting with entirely new gimmicks than building on something new.
This is where the e-reader levels stand out. Power-ups, mechanics, enemies and ideas are reused not only from Mario 3, but also from previous and current games. For example, the cape from Mario World appears here. This also applies to the vegetable pulling and throwing mechanics from Mario 2 USA. Essentially, it's a mix of mechanics from the NES and SNES Mario titles, bundled together as a series of experimental and often fiendishly challenging extra levels.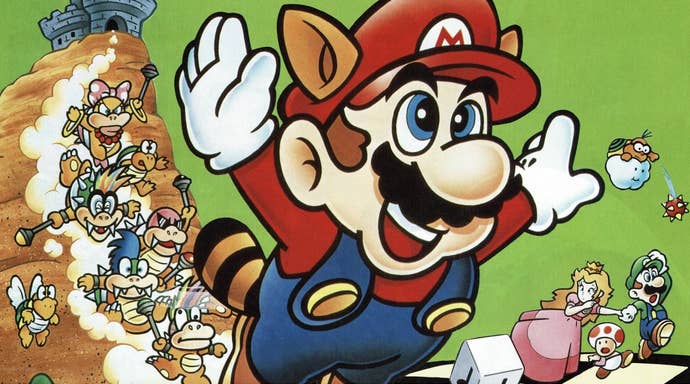 Mario Wonder is one of the best games of the year in a completely overcrowded year – so I wouldn't want to change Nintendo's approach to Mario for the world. But I can also say that in Mario 3's e-reader levels there is a taste of what this series could look like: chaotic, crazy, full of features. What would happen if Nintendo took a more additive, iterative approach? And it's exciting in its own way. In fact, the game that comes closest to these e-reader levels is probably the unassailable Sonic Mania, which is based on a similar systemic mix of the ideas of the 2D Sonic games.
These levels are definitely worth playing on their own – but the fact that they're linked to Super Mario Bros. 3, one of the best platformers of all time, seals the deal. Mario Wonder might be a worthy successor, but as Mario's great stage play and NES finale celebrates its 35th year, it's just as worth playing as ever. Especially the e-reader levels.