4-year-old girl from Covington with cystic fibrosis gets new lungs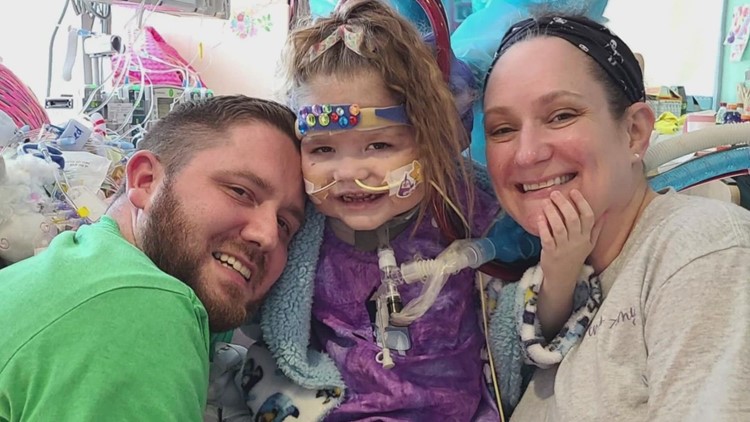 Ava Thomas was diagnosed with cystic fibrosis (CF) when she was three weeks old. CF is a rare genetic disorder. People with CF have thick and sticky mucus that blocks the airways, damaging your lungs and trapping germs, making infections more likely.
The hospital held a parade for Ava before she had surgery.
The family does not know who the donor is.
► Get breaking news from your neighborhood delivered straight to you by downloading the new FREE WWL TV News app now on IOS app store or google play.
https://www.kvue.com/article/news/local/4-year-old-covington-girl-with-cystic-fibrosis-receives-new-lungs/289-69e2e0e3-aaf9-40e8-b99e-1cf18aa8c5a9 4-year-old girl from Covington with cystic fibrosis gets new lungs