5 Must-See Food Festivals in the Boston Area This Spring
meal

Add hot sauce and paella to your calendar.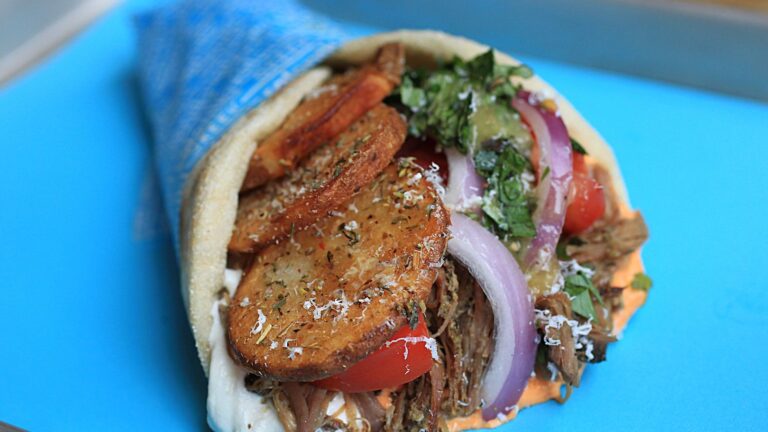 Before summer hits us with a slew of food festivals in the greater Boston area, we know that gatherings are already happening. In warmer weather, there's an opportunity to head outdoors and explore the vibrant culinary offerings, from pierogis to paella.
So we've rounded up five spring food festivals taking place in the greater Boston area, including a virtual option for those wanting to avoid the crowds. Share the Spring Festival you're most looking forward to in our poll below, or email us at [email protected].
First Annual Boston Hot Sauce Festival
According to readers, these 37 restaurants serve the best pho in the greater Boston area

14-15 May
Warehouse XI, 11 Sanborn Court, Somerville
Prepare your taste buds for this first annual festival in Union Square to celebrate some of the Northeast's finest artisanal hot sauce makers. Vendors include Barry's Hot Sauce, Hook & Arrow, Hell's Kitchen Hot Sauce, and The Spicy Shark. The festival has also partnered with Remnant Brewing and Topo Chico, offering bottled water to help beat the heat.
Festival of Greek cuisine
20-22 May
457 Oak Street, Brockton
Are you a fan of baklava, gyros, grape leaves and other Mediterranean dishes? You may want to attend this food festival to be held at the Greek Orthodox Church of the Annunciation in Brockton. Authentic Greek dishes and pastries are served, pre-orders are possible. Stop by for a taste of Greek culture.
Polish Festival Boston
May 15th
82 Boston St., Boston
Polish Fest Boston, held at the Polish American Citizens Club, returns this year to honor the culture, contributions and traditions of the city's Polish-American community. This year there will be music, shopping from vendors such as Gabriella's Gifts and Triple Decker Candle Co. and of course local bites. Food vendors include Jaju Pierogi, Wild Fox Pierogi and DJ's European Market and Deli, an integral part of Boston's Polish Triangle, will also be on-site.
Paella Festival Boston
12th of June
Suffolk Downs, 525 William F McClellan Highway, Boston
This Spanish food festival has a special twist: a professional paella competition takes place right before your eyes. While the event focuses on the paella rice dish that the Valencia region is famous for, other Spanish dishes, unique beers and live entertainment will also be featured. In addition to activities for children, games, flamenco dancing and music are also offered.
YUM: A taste of the immigrant town celebration
May 19th
Virtual
The non-profit organization The Welcome Project in Somerville, now in its 13th year, will host YUM, a virtual fundraiser that brings people together to celebrate the cuisine of Somerville's immigrant-run restaurants. You can show your support by ordering from places like Lotus Xpress and Ethiopian restaurant Fasika Cafe during the virtual program. This year YUM will be "packed with information on how to support issues affecting migrant families in your community".
---
We want to hear from you. Is there a food festival you're particularly looking forward to this season? Let us know by filling out the form below or email us at [email protected]and we may include your answer in a future article.
What spring food festivals are you looking forward to?
Sign up for The Dish
Stay up to date with the latest food news from Boston.com.
https://www.boston.com/community/food/5-spring-food-festivals-happening-in-greater-boston/ 5 Must-See Food Festivals in the Boston Area This Spring