A drug deal at a Los Angeles Trader Joe's led to a shooting that killed 1 and injured 3, police say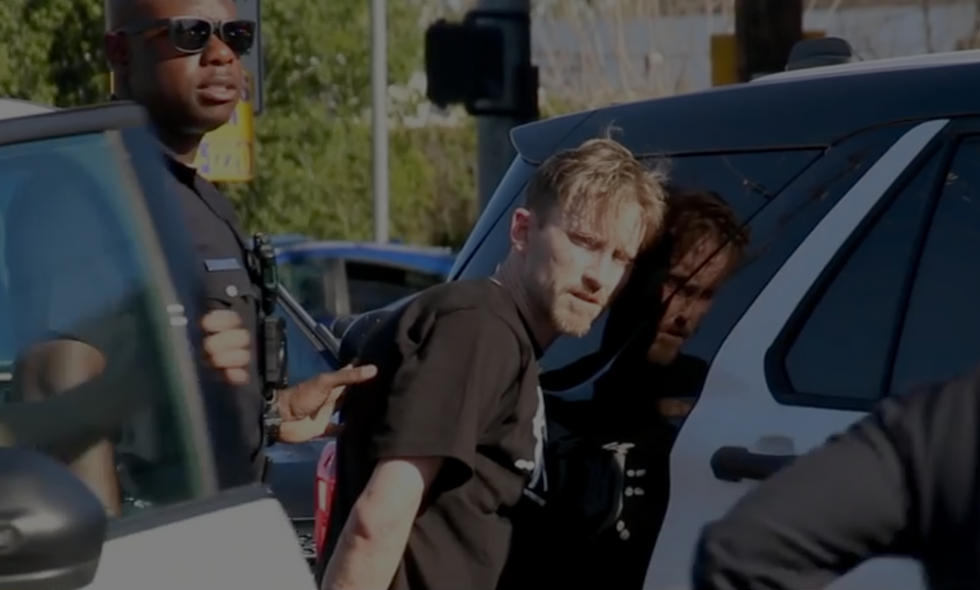 One person died and three others were injured after a drug deal led to a shooting in a Trader Joe's parking lot in the West Hills neighborhood of Los Angeles.
"Our preliminary investigation has determined that the dispute centered on a narcotics transaction in the area," Los Angeles Deputy Chief of Police Alan Hamilton said at a news conference on Saturday KCAL reported.
"During this argument, several suspects manufactured firearms and shot at each other."
Authorities began investigating a reported "gun battle" in a Trader Joe's parking lot at Fallbrook Center in the San Fernando Valley on Saturday afternoon Los Angeles Times reported.
When officers arrived at the scene, a suspect fled the scene in a car with the windows shattered. An LAPD airship followed the suspect vehicle.
"The suspect was involved in a hit-and-run traffic accident in which he injured someone else and continued to flee the area," Hamilton said during the press conference. Hamilton added that the person's injuries are not considered life-threatening.
After the collision, the suspect transferred to another vehicle as the LAPD airship monitored from above. By that time, Hamilton said, one of the gunshot victims had died in Trader Joe's parking lot, making the fleeing individual a murder suspect.
Ground units took "two to three minutes" in pursuit before the suspect stopped. The driver of the car was female. She and the male passenger were taken into custody without incident.
Hamilton says the male passenger is the person they believed fled the scene in the first car to have its windows blown out.
Two firearms were seized, Hamilton said, adding that the investigation is ongoing and the crime scene is very large.
According to authorities, a total of four victims were shot. One died in the Trader Joe's parking lot in West Hills. The other three were transported for medical attention, none of whom sustained life-threatening injuries.
"If they are released, we will continue our investigation with questioning of the injured," Hamilton said, adding that the investigation may result in some of the injured being taken into custody.
"Everyone that we know of from this incident was either taken into custody here, is in the hospital, or was taken into custody at the end of the pursuit," Hamilton said.
Watch ABC News' coverage of the fatal shooting outside a Trader Joe's in Los Angeles below.
Like Blaze News? Bypass censorship, sign up for our newsletters and get stories like this straight to your inbox. Login here!
https://www.theblaze.com/blaze-news/shootout-at-trader-joes-kills-1-injures-3 A drug deal at a Los Angeles Trader Joe's led to a shooting that killed 1 and injured 3, police say