A Florida man has been arrested by the Coast Guard for attempting to cross the Atlantic in a human-sized hamster wheel
Coast Guard officers arrested a Florida man after intercepting his unusual hamster wheel he was allegedly using to "escape" to London.
According to a criminal complaint, 44-year-old Reza Baluchi is facing a federal lawsuit after he was rescued by Coast Guard officers 70 miles off Tybee Island, Georgia. The marathon runner was found on his bizarre hamster wheel on August 26 and was asked "standard questions".
"Due to the condition of the ship – which was afloat due to cables and buoys – USCG officials concluded that Baluchi was conducting an apparently unsafe voyage," the criminal complaint reads.
The ship, proving unsafe, is a giant metal drum with inflatable buoys on each side and paddles propelled by a runner inside.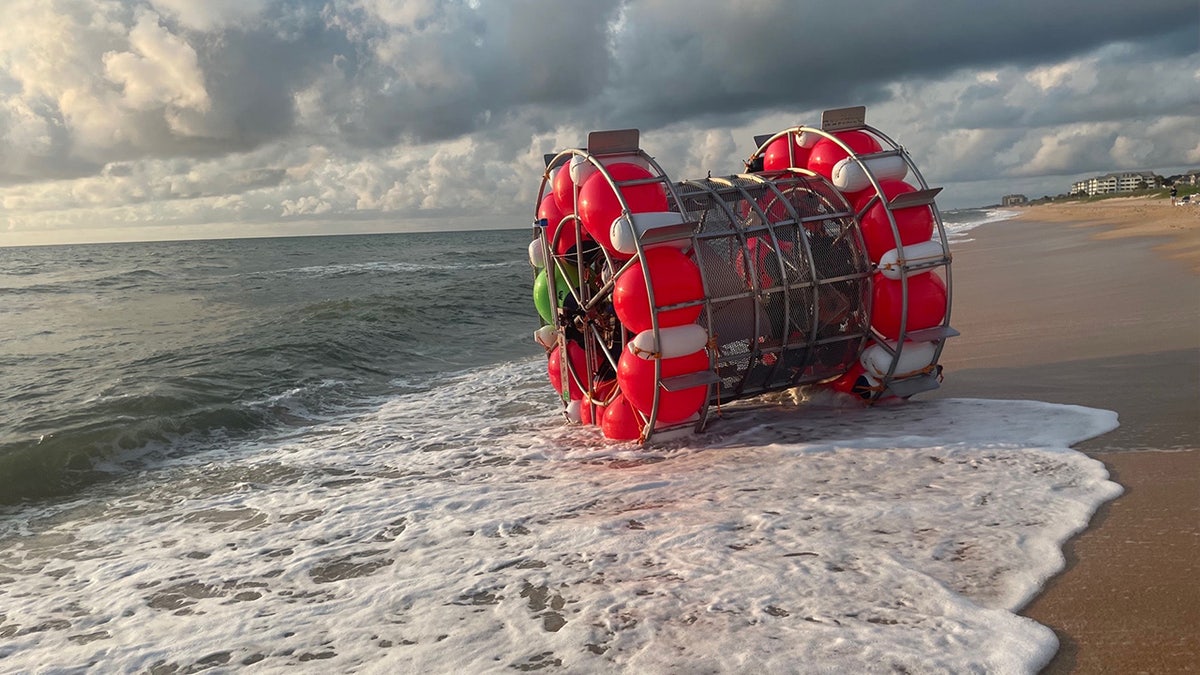 The complaint said Baluchi was unable to provide officers with the necessary registration for his watercraft and informed officers that he had walked all the way to London, England on his hamster wheel.
COAST GUARD RESCUES 4 PEOPLE AND A DOG FROM SINKING BOAT, MOMENTS BEFORE IT KNOWS
When Coast Guard officials told Baluchi they were canceling his voyage, Baluchi threatened to take his own life with a 12-inch knife if anyone tried to apprehend him and claimed to have a bomb on board, the in said the complaint
After days of trying to get Baluchi to board Coast Guard ships, he admitted he didn't have a real bomb, and on September 1 officials were able to get him to fly at the USCG base in Miami Beach, Fla. to disembark.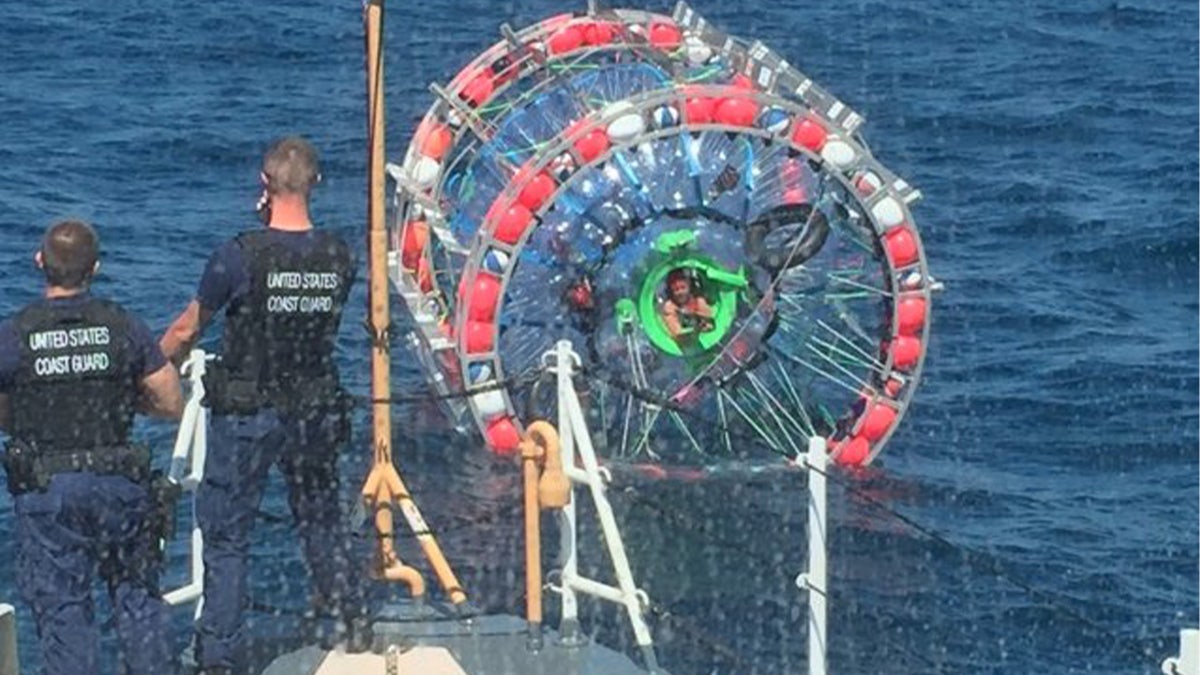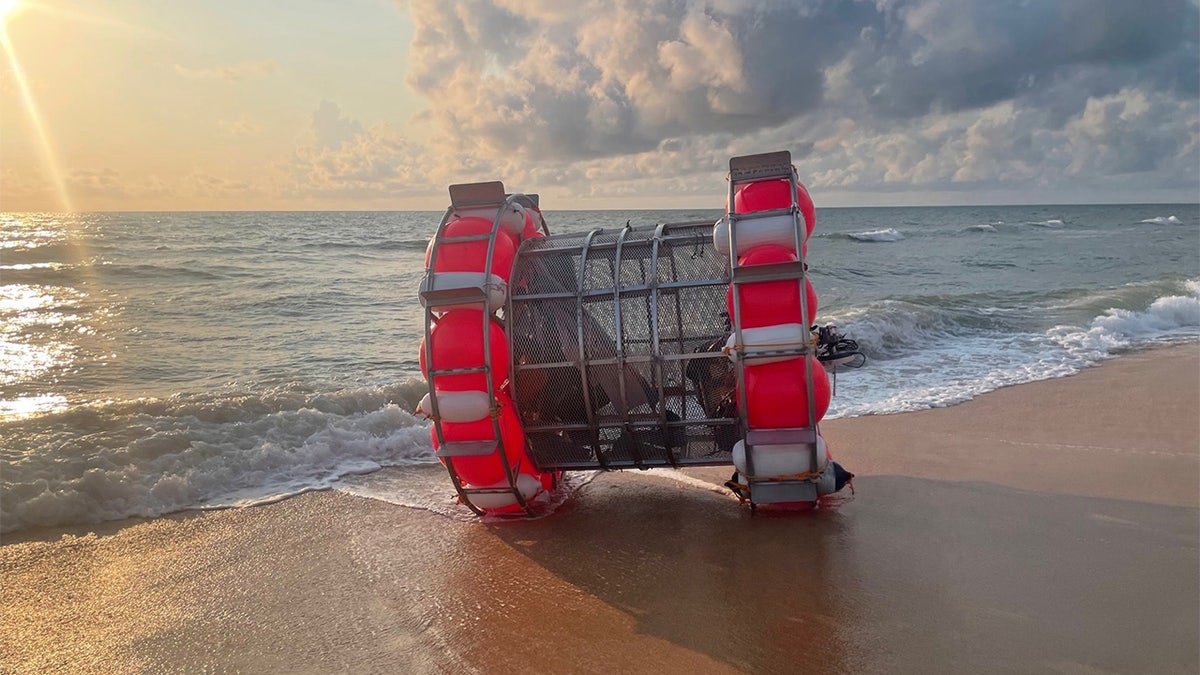 According to court records, this wasn't his first attempt at walking on water in his hamster wheel. Officials said he made similar trips in 2014, 2016 and 2021, all of which ended in Coast Guard intervention.
He is accused by the federal government of obstructing embarkation and violating an order from the captain of the port.
FLORIDA FIREFIGHTER HACKER falls into apartment killing two people including paramedics and police
According to an exclusive interview with FOX 35, the Baluchi's efforts were aimed at raising money for various charities, including "homeless people," the US Coast Guard, and police and firefighters.
"My goal is not just to raise money for the homeless, raise money for the Coast Guard, raise money for the police, raise money for the fire department," Baluchi said. "They're in public service, they're doing it for security reasons, and they're helping other people."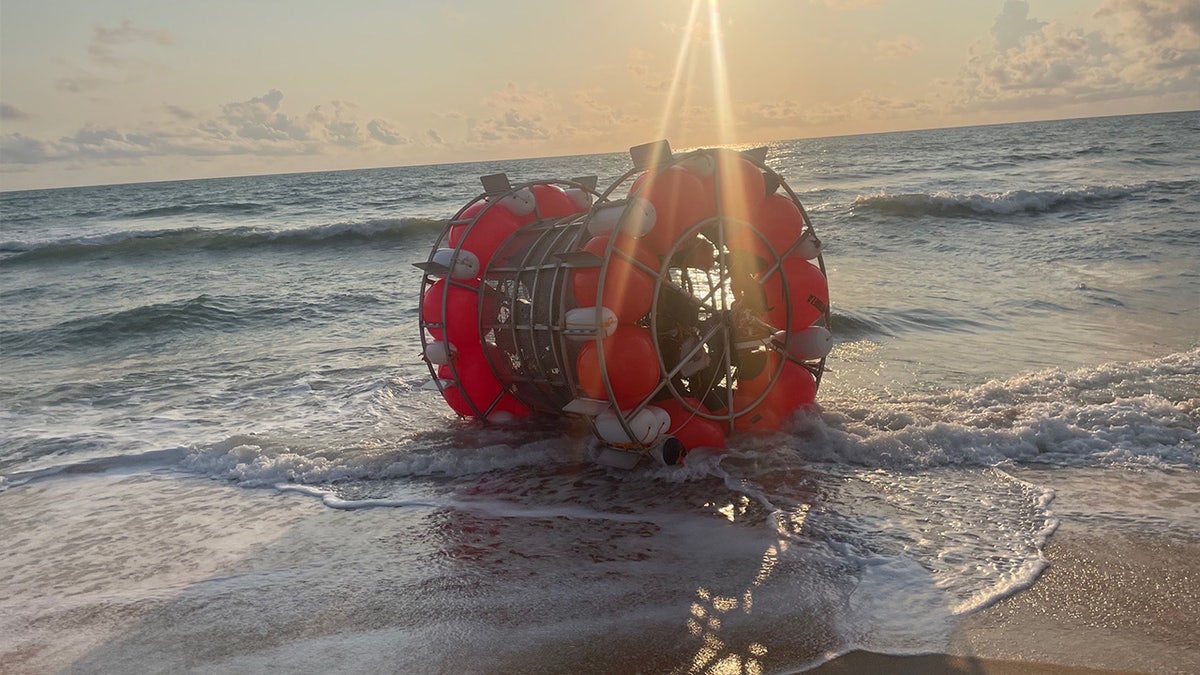 Baluchi says he's raised a lot of money – but most importantly, he'll never give up on his dreams.
CLICK TO GET THE FOX NEWS APP
"I will never give up my dream. They stop me four or five times, but I never give up."