A gunman trying to rob a store slipped on ice and hit his head, Georgia police say. 'Like a scene from 'Home Alone'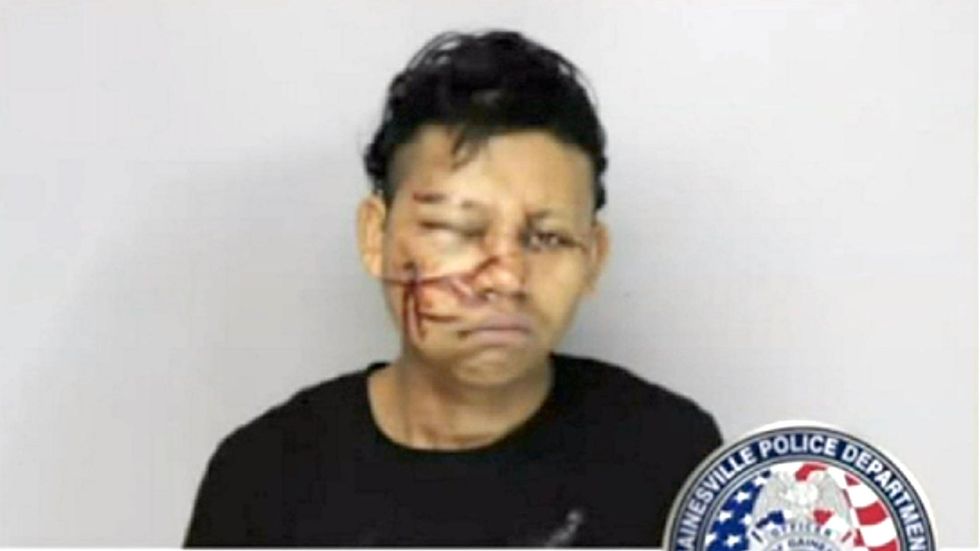 A man allegedly attempting to rob a Georgia store with a gun slipped on an icy patch and beaten himself upside down before he was arrested, police said.
The Gainesville Police Department said in a statement that they were called to an unidentified store on the 400 block of the Atlanta Highway in Gainesville around 1:00 a.m. in the early hours of Christmas Day
There they found 30-year-old Luis Sajbocho-Ordonez injured on the ground.
An investigation revealed that Sajbocho-Ordonez hid behind the store until an employee came out and confronted him with a gun and demanded money.
The employee got into a physical altercation with the suspect. As a second clerk exited the back of the store, Sajbocho-Ordonez was startled and fired his gun.
Zaybocho-Ordonez then tried to run away, but instead slipped on ice and fell, hitting his head on the ground. Witnesses at the scene were able to take two guns from the injured man and hold him until police arrived. His injuries were treated at the scene.
Sajbocho-Ordonez was taken to the Hall County Jail and charged with armed robbery and aggravated assault, but additional charges could be possible.
No one was hit by the shot he fired. In his booking photo, the suspect had large abrasions on his face, but it was unclear whether they were from hitting his head or from fighting with staff. Police said he was already injured when they arrived at the scene.
"Fortunately, no serious injuries occurred and the perpetrator went to jail," the Gainesville Police Department said.
They noted that the incident looked like a "scene from 'Home Alone,'" a film in which a child thwarts thieves with humorous traps.
https://www.theblaze.com/news/armed-robber-slips-hits-head A gunman trying to rob a store slipped on ice and hit his head, Georgia police say. 'Like a scene from 'Home Alone'