'A heinous failure of our criminal justice system': The suspect accused of fatally shooting two Dallas hospital workers has been released early from prison on a previous aggravated robbery conviction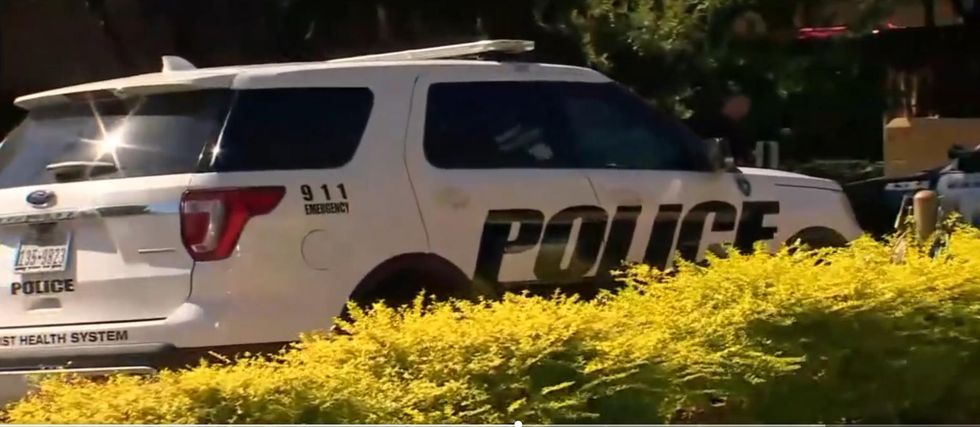 On Saturday morning, a man entered Methodist Dallas Medical Center and open fire, killing two hospital workers. He was eventually confronted by a hospital police officer and shot dead, after which he was taken to another Dallas-area hospital for treatment of his injuries. It has now been revealed that the suspect, 30-year-old Nestor Hernandez, was on probation at the time of the shooting and had an active ankle monitor.
Police have not released any information about a possible motive for the shooting at this time. Hernandez has already been charged with capital murder in the attack and faces the death penalty if convicted.
The shooting sparked outrage across Dallas, as citizens questioned both how Hernandez could have committed the crime despite his ankle monitor and the effectiveness of the hospital's security procedures. The Dallas Police Chief called the situation "a heinous failure of our criminal justice system" in a tweet Saturday.
Garcia went on to lament that "under this broken system, we give violent criminals more chances than our victims. The pendulum has swung too far."
The victims were reportedly two nurses from the maternity ward. Their names have not been released to the press at this time.
According to Fox 4 News in Dallas, Dr. Serena Bumpus, RN, CEO of the Texas Nurses Association: "This is unacceptable. No one should fear for their life just because they go to work, especially a nurse or health worker whose passion is helping others heal. We hope our lawmakers understand that we need to protect our healthcare workers."
The hospital reportedly did not respond to requests for comment from Fox 4 about the safety precautions in place at the hospital at the time of the shooting.
The investigation into the shooting is currently being conducted jointly by the Methodist Health System Police and the Dallas Police Department.
https://www.theblaze.com/news/an-abhorrent-failure-of-our-criminal-justice-system-suspect-accused-of-fatally-shooting-two-employees-at-dallas-hospital-was-out-of-prison-on-early-release-for-previous-conviction-for-aggravated-robbe 'A heinous failure of our criminal justice system': The suspect accused of fatally shooting two Dallas hospital workers has been released early from prison on a previous aggravated robbery conviction