A man accused of involvement in the killing of the son of a Philadelphia police officer has been released by courts twice within four days of the murder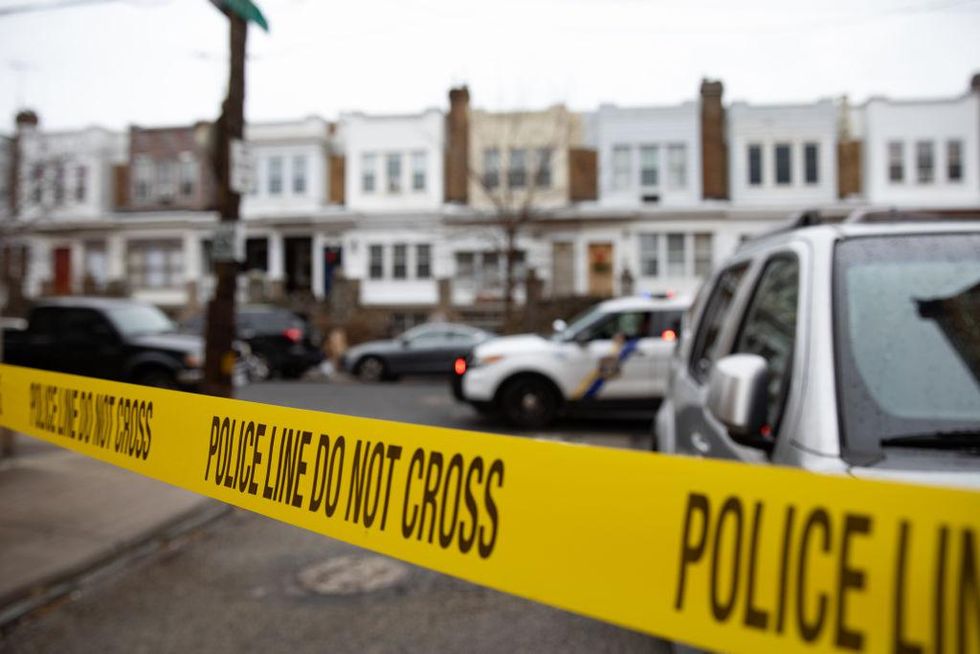 A suspect charged with the murder of Hyram Hill, the son of a Philadelphia police officer murdered in January of this yearAccording to court documents, he stood trial twice in the four days after he allegedly shot Hill. In both cases, the court allowed him to walk free — once after giving him a suspended sentence on a previous charge, and once after setting him free on $10,000 bail on another previous, unrelated charge let.
Corresponding KYW TVLevar Turner, 23, has surrendered to police and has been charged with murder, robbery and other felonies in connection with Hill's Jan. 24 murder that shook the Philadelphia community. A extremely disturbing surveillance video of the murder was released earlier this week, which played an important role in identifying Turner as a suspect. A second suspect in the video has not yet been identified and remains at large.
Amazingly, although police have been searching for Turner for nearly three months, Turner was apparently in custody at least twice in the four days immediately following the shooting, but was released after lenient treatment by the Philadelphia court system.
According to KYW, he was in court the very next day after the shooting, Jan. 25, to answer gun charges stemming from an arrest in February 2020, but was released after being sentenced to four years' probation . Just two days later, on January 27, Turner was arrested in Cheltenham on an early January gun charge, but he was released on the 29th after posting bail of just $10,000. It wasn't immediately clear why Turner's probation wasn't immediately revoked based on this second charge.
allegedly Turner turned himself in to the police on Friday around 9:50 a.m. He was represented by defense attorney Evan Hughes, who insisted his client was innocent of the charges. "It's an absolute disgrace and we certainly feel with the family, but Mr. Turner is innocent," Hughes said.
Hill, who worked as a bouncer, was shot dead in the early hours of January 24 after stopping at Maria's Mini Mart after his work shift. Surveillance video shows two men approaching Hill in what appears to be a robbery attempt. One of the suspects, for unknown reasons, opened fire on Hill with a gun hidden in his pocket. Hill tried to run, after which he was shot by the second suspect. He was taken to Temple University Hospital where he died of his wounds.
https://www.theblaze.com/news/hyram-hill-murder-suspect A man accused of involvement in the killing of the son of a Philadelphia police officer has been released by courts twice within four days of the murder