A Massachusetts man accused of murdering his mother commits suicide in his jail cell by choking on wet toilet paper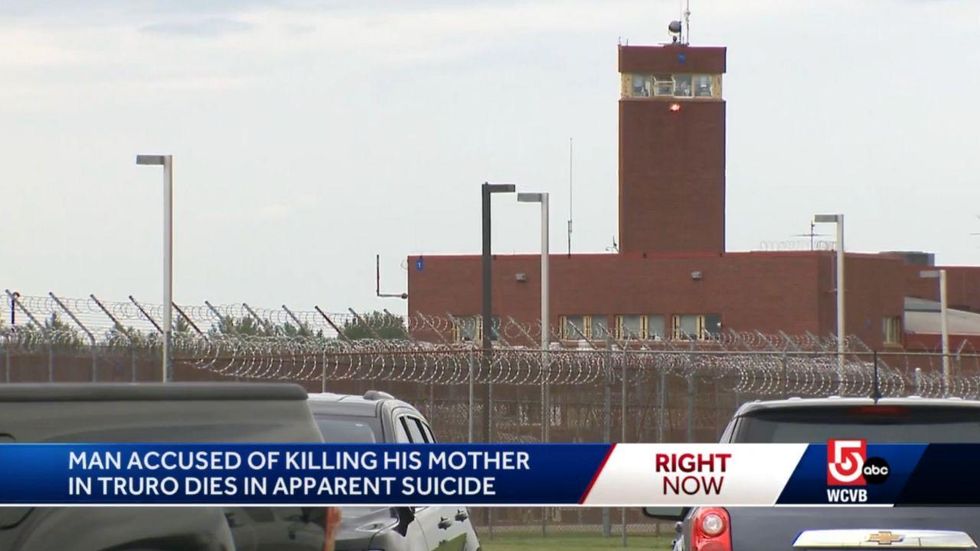 A Massachusetts man charged with the alleged murder of his mother committed suicide in his jail cell this weekend choke on wet toilet paperthe authorities said.
Adam Howe, 34, has been charged with murder over the death of his mother Susan Howe, 69.
Police arrived at Susan Howe's home on Friday night to conduct a health check and respond to reports of a fire, according to Cape and Islands District Attorney Michael O'Keefe and Truro Police Chief Jamie Calise.
First responders discovered a burning body outside the Cape Cod home. Adam Howe, who lived with his mother, was at the scene but quickly barricaded himself inside the residence when authorities arrived.
"When the emergency services noticed that it was a burning body, the male ran into the house and locked the door," officials reported.
Officers forcibly dragged Adam Howe from the home, arrested him and took him to a hospital for a psychiatric evaluation.
According to the sheriff's office, "Medical professionals at Cape Cod Hospital examined Mr. Howe and gave him permission to be returned to custody. He was then arrested on Saturday afternoon by the Mass. State Police to Ash Street Jail in New Bedford."
While in custody, Adam Howe was given a tear-resistant nylon smock, clothing for vulnerable prisoners. He was placed under security guard, requiring guards to visually check him every 15 minutes.
The sheriff's office reported that Adam Howe used wet toilet paper to block his airway between walkthroughs. He was found unresponsive around 3 p.m. Sunday.
Bristol District Attorney Thomas M. Quinn's office said three officers and two nurses immediately performed CPR on the suspect. He was then taken to the hospital, where he was pronounced dead.
Since Adam Howe was believed to be suffering from mental health issues, questions have been raised as to why he was sent to prison rather than remain hospitalized. WCVB-TV reported that the hospital allegedly refused to admit him over an unspecified technical matter.
Cape and Islands District Attorney Michael O'Keefe said that "the tragic case highlights the broken nature of the mental health system, particularly … when it is intertwined with the criminal justice system."
That New York Post reported that Adam Howe had previously been charged in August with burglary and possession of Suboxone – a drug used to treat opioid addiction – without a prescription.
https://www.theblaze.com/news/massachusetts-man-charged-with-mom-s-murder-commits-suicide-in-his-jail-cell-by-choking-on-wet-toilet-paper A Massachusetts man accused of murdering his mother commits suicide in his jail cell by choking on wet toilet paper