A member of the US military for suspects may have sparked the blast in Syria in April
The Pentagon is investigating a US soldier for possible involvement in an attack on a US base in Syria that injured several military personnel.
A spokesman for the Army's Criminal Investigation Division (CID) told the Associated Press (AP) Monday that it had identified the unnamed service member as a potential suspect in an April incident. While the U.S. military has confirmed it is treating the incident as a possible interior attack, key details of the investigation are pending.
CID and the Air Force Office of Special Investigations are investigating the incident, Patrick Barnes, a department spokesman, told the AP. No charges have been filed at this time, according to the AP.
"At this time these are allegations only, all suspects will be presumed innocent until/unless convicted in court," the Pentagon said in a statement to CNN. "The investigation is ongoing which may provide sufficient evidence to identify one or more perpetrators and sufficient evidence to warrant a conviction in court. No further information is being released at this time."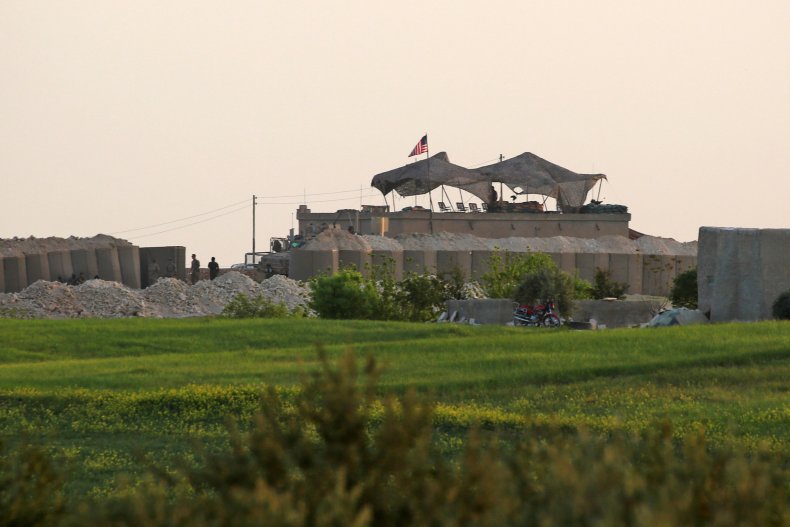 The US military currently has hundreds of troops stationed in Syria as part of Combined Joint Task Force Operation Inherent Resolve, the military's operational command in its campaign against Islamic State.
According to a U.S. military report, the Green Village base near the Euphrates in eastern Syria had collapsed on March 7.
According to a statement from Inherent Resolve, four US soldiers were being evaluated for minor injuries and possible traumatic brain injuries.
Investigators determined the following week that the blasts were caused by "the deliberate placement of explosive charges" by one or more unidentified people at an ammunition dump and shower facility in Green Village, according to Inherent Resolve.
While the US military blames no one for the attack, which came amid rising tensions with Iran, the base and others in the volatile region have come under further attacks.
A rocket attack on a military base north of Baghdad in 2020 injured three coalition members and two Iraqi soldiers.
US Central Command reported in January that the Green Village base had received multiple indirect shellings with no casualties but "minor damage" inflicted inside the base.
news week reached out to the Army Criminal Investigation Division and the Air Force Office of Special Investigations for comment.
https://www.newsweek.com/us-military-suspects-service-member-may-have-set-off-april-syria-blast-1713313 A member of the US military for suspects may have sparked the blast in Syria in April