"A near-death experience took me down a path I never expected"
When I was growing up, my father was in the military, which meant my family and I moved around a lot. I remember living in Hawaii, Maryland, North Carolina and Virginia since I was eight years old.
I've had the opportunity to meet people from all walks of life across the United States. I think being the kid of someone who was in the military was positive for me. I had to be in different environments for short periods of time, which gave me the skills needed to form real relationships with people very quickly.
Moving around a lot at such a young age has allowed me to see that no matter what we do in life, our success as human beings is determined by the quality of our relationships; The most important thing is the relationship we have with ourselves.
But my journey to self-discovery really began after a life-changing event that happened when I was 18 years old.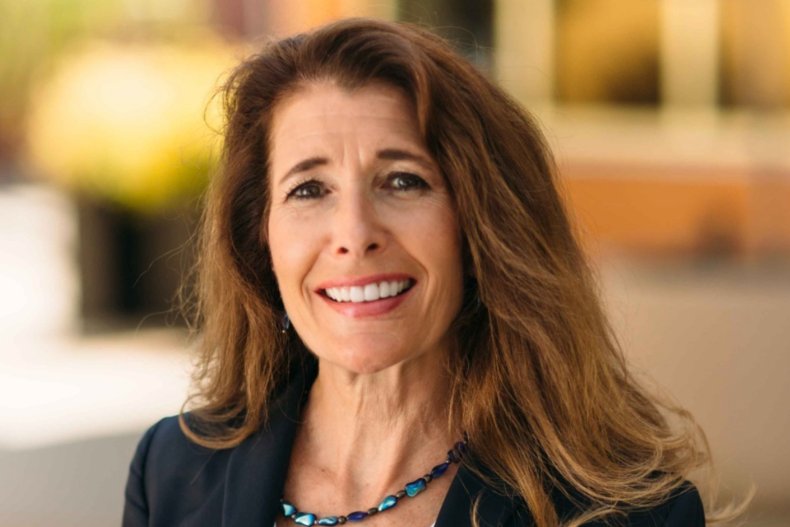 A near-death experience
It was 1980 and I was a freshman in college in Missouri. At that time I felt that my life was great. My friends and I had decided to go to Fort Lauderdale, Florida for spring break, but my parents were concerned that something bad was about to happen to me and instead advised me to visit my sister who lived in a small college town in Texas .
The second night I was there my sister wanted me to meet the guy she was dating. So my sister's boyfriend Allan and his best friend John cooked dinner for us at John's apartment which we finished at 10:30pm. We then decided to attend a party at a lake that was a 30 minute drive from John's apartment. for the night was still young.
John was driving the car, and when I was in the front seat, I jokingly put on my seat belt and said to him, "I don't know you. Are you a good driver?"
Back then, it wasn't a legal requirement to wear a seat belt in a car; I wore it just for fun. As we all laughed, I tried to unbuckle my seat belt but it got stuck.
When we stopped at a supermarket, my sister got out of the car and tried as best she could to unbuckle the seat belt, but it wouldn't work. I kept laughing and thinking, "This is absurd." She then said, "When we get to the lake, we're going to figure out how to unbuckle that seat belt."
We were fifteen minutes from the lake, traveling at the speed limit on a dual carriageway, when we were hit by another car. Police later confirmed that the woman in the other car was under the influence of alcohol while driving.
It was a traumatic experience – horrific would be an understatement. I was unconscious in the car and was losing blood quickly. I remember thinking this is what it must feel like to be dead.
I felt no pain but I heard voices around me. I could then hear my sister screaming, "She's dead, my sister's dead." So I thought I must have died. I remember my sister Allan and John saying, "If you can hear us, move or touch something," but I couldn't move at all.
After I regained consciousness, I remember the faces of the people I loved flashing before my eyes. Every single face that popped up in my memory had something in common: they were the people I loved and cared for deeply. I thought: I love all these people and I never told them.
At 2:00 am, my parents received a call saying that I was in a car accident and that I was in critical condition. They rushed to a Texas hospital to be by my side.
I don't remember feeling any pain until I got to the hospital. When the doctors saw me their first priority was to stop my bleeding because I had lost a lot of blood. I was in the hospital overnight and after that all of my teeth had to be put back as I had shattered my upper jawbone and severed almost all of my lower lip.
My physical injuries that were visible were mostly to my face, but the injuries that couldn't be seen, the mental and emotional injuries, were more devastating. Inside, my confidence was shattered and I thought I would never look the same again.
The miracle that kept me alive
A few miracles happened that night that kept me alive. The fact that my seat belt locked was a big deal as I would have been thrown out of the car and died. The doctors I saw told me that wearing my seat belt saved my life. My sister, Allan and John suffered minor injuries. My sister's wrist was broken and John had a bruise on his head.
I felt depressed and isolated for months after the incident. My confidence was shaken. But one day I started to change my perspective from "why me?". to: "Why not me; why should I wish that on someone else?
As I started to change my perspective, I was able to see the accident through different eyes. I began to believe that my purpose in life was to use all of my experiences to change the narrative, that grief doesn't have to be a life sentence because we've experienced a loss.
Start a new career
After the car accident in early 1980, I married shortly thereafter, in late 1981. At the time, I was still having emotional issues and low self-esteem. In hindsight, I think I believed it was best for me to rush into marriage as I believed no one would want to be with me due to the way my face looked after the car accident.
My marriage didn't work out and after five years I filed for divorce, but I had two children, a 4 month old and a 3 year old, and I was on my own.
During that time, my only focus was surviving and taking care of my children.
So in 1987 I got a job as an accounts payable clerk, but after about two years I realized that I hadn't been considered for two promotions.
I spoke to the company's president and asked him why that was. He answered truthfully, saying, "I know you can do this job. You can do it better than the person doing it.
That put me on a path of discovery. I wanted to support my children, so I decided to go back to college and attended the University of Missouri to major in business administration.
become CEO
I had studied psychology in college when I was 18, but dropped out after the car accident. When I went back to college this time, I studied part-time business administration and graduated in 1992. Getting a college degree gave me a lot of confidence because a lot of people told me they didn't think I could do it.
Shortly after that, in 1995, I started working at a consulting firm and I was always asking to do more things because I was trying to learn and improve as much as I could. A year later, I started an MBA while working at the same consulting firm.
At work, I've had the opportunity to work with C-suite executives and board members, and I've learned many leadership skills. I graduated with an MBA in March 1998, and at that time one of my previous clients hired a recruiter at work to help them find a new CEO. Some of the board members and the recruiter encouraged me to apply and I immediately told them that I had never run a business before, but they still told me to apply anyway.
After seizing the opportunity, I became CEO in September 1999. I was shocked and delighted – never in a million years would I have thought that I would go from consultant to CEO.
My education prepared me for the role and my natural curiosity gave me additional experience. My willingness to step out of my comfort zone has also helped me. A near-death experience made me feel a sense of urgency to get things done, not knowing if my next living minute would be my last. It also allowed me to live my life to the fullest without worrying about other people's opinions or the fear of "failure".
I truly believe my goal is to expand the narrative when it comes to loss and unwanted changes in our daily lives. I want people to know that pain and sorrow are inevitable, no matter who you are, how much money you make, where you live, what gender or race you are, you can always move forward and be stronger if you learn something what happened and apply that to your future.
Julia A. Nicholson is a speaker, consultant, author, and former CEO. You can find out more about them here.
All views expressed in this article are the author's own.
As Carine Harb, Associate Editor of Newsweek, said.
Do you have a unique experience or personal story to share? Email the My Turn team at myturn@newsweek.com
https://www.newsweek.com/survived-near-death-now-ceo-million-dollar-company-1770836 "A near-death experience took me down a path I never expected"