A parent invokes US gun laws as a 6-year-old boy in custody in the shooting dead of a teacher
A 6-year-old boy is in police custody accused of shooting his elementary school teacher, prompting renewed criticism of US gun laws.
Police in Newport News, Virginia, said the teacher, an unnamed woman in her 30s, suffered life-threatening injuries after she was shot in a first-grade classroom at Richneck Elementary School on Friday. No other injuries were reported.
Newport News Police Chief Steve Drew told reporters during a Friday night news conference that the teacher's condition had "improved somewhat." He confirmed the suspect was a 6-year-old student and that the teacher was shot during an "argument".
"The altercation was between a 6-year-old, the student – who had the gun – and the teacher," Drew said. "And then a round was fired… This was not an accidental shooting."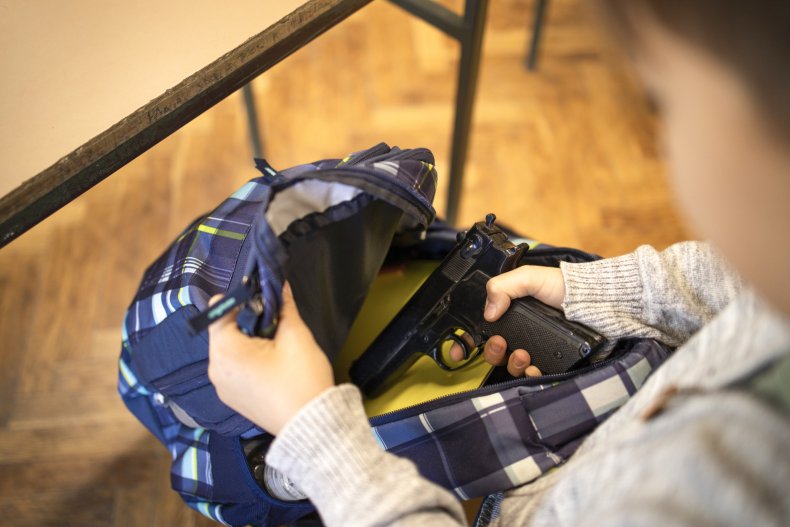 Officials from the Newport News Public Schools notified parents of the shooting shortly thereafter. The parents soon arrived to be reunited with their children at the school, where some wrongly believed the suspect was 7 years old.
An unnamed parent, a woman with a British accent, blamed lax US gun laws for the shooting in an off-school interview with CBS affiliate WTKR.
"Guns… It's the biggest problem in this country," the parent said told WTKR. "The UK's crime statistics are zero for guns. why is it so bad [in the U.S.]? Why is there a 7 year old with a bloody gun? Come on, think! let's do something We have a new governor now, let's change [the laws]."
"You have a beautiful country, you have beautiful people," she added. "But what's the problem? Weapons! How can a seven year old have a gun? I'm angry about that. I'm only here because my husband is in the military, otherwise I wouldn't have chosen to come to this country."
Virginia Gov. Glenn Youngkin, who opposed new gun laws before winning the 2021 Republican primary, gave one expression about the shooting a short time later on Twitter. The governor promised to "monitor the situation" and "keep praying" but made no mention of gun legislation.
"My government has offered assistance in response to the Richneck Elementary School shooting in Newport News and stands ready to assist in any way we can," Youngkin said. "I continue to monitor the situation and pray for the continued safety of all students and the community."
During Friday night's news conference, Drew said the ongoing police investigation would focus on determining how the 6-year-old student got hold of the weapon, a handgun. He added that the student is the only suspect.
At the same press conference, Newport News Mayor Phillip Jones commended law enforcement for their effective response to the incident.
Jones also noted that the incident is "still raw" and vowed to work with local officials to ensure the city has the "proper policies in place to ensure this doesn't happen again."
"It hurts my heart," Jones said. "It's a dark day for Newport News, we will learn from this and come out stronger."
news week has reached out to the Newport News Police Department for comment.
https://www.newsweek.com/parent-calls-out-us-gun-laws-boy-6-custody-teachers-shooting-1772015 A parent invokes US gun laws as a 6-year-old boy in custody in the shooting dead of a teacher