A San Francisco cyclist videotapes herself losing herself to paramedics driving an ambulance parked on a bike lane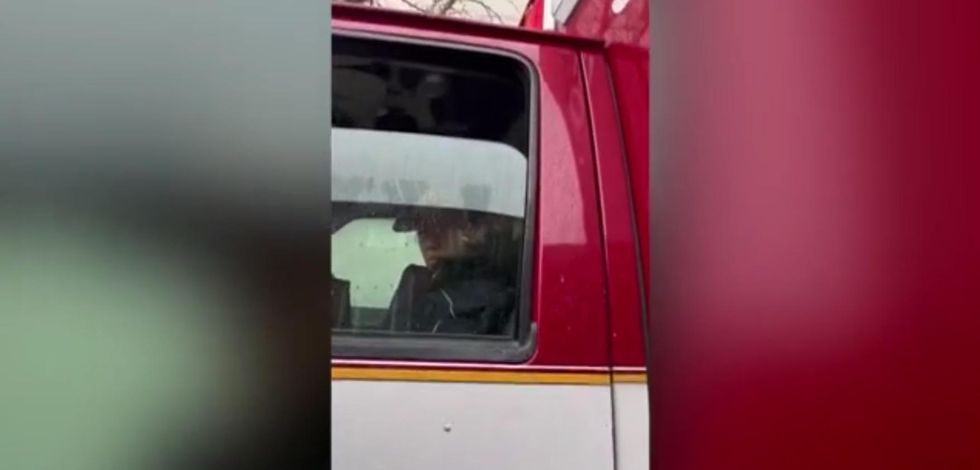 A San Francisco cyclist is likely regretting some of her social media activities after a video she posted of herself on Twitter was published viral for the wrong reasons.
According to KTVU-TV in San Fran, the video was originally posted by a Twitter user with the handle @drivingmzstaceywho has since made her Twitter feed private, likely in response to the overwhelmingly negative reaction her video received.
In the video, the user can be heard hysterically berating a paramedic who was behind the wheel of the ambulance: "Get off the bike lane! … They're killing us!
The woman did not appear to actually die or be in any physical danger during the making of the video.
Before confronting the paramedic, the woman reportedly vented her frustration at being harassed by an ambulance on her bike lane by saying, "There's an ambulance here on the bike lane. There is a shop where you can park. You can block the car path. You can block the nonexistent motorcycle parking lane. I'm not even half a mile from a house on a rainy day. What the hell. What the hell."
After insulting the driver like that, the paramedic stopped what he was doing and went to the other side of the street. The woman claimed in the video that the paramedic in question was on break, but the San Francisco Fire Department denied that claim, saying they were "closing a medical emergency with a patient care document from a call to this location, which is why they relocated." across the street instead of engaging with you."
According to the Daily Mail, the woman who filmed the interaction was Stacey Randecker, 51, who admitted she sounded "crazy" during the video but defended her actions. "I know it sounded crazy. I really admit that I had lost it. But I don't think people understand what it's like. You're on a bike, in the rain, and the only path you have is blocked and over and over again in such a short time," Randecker told the Daily Mail.
Randecker also insisted that, contrary to what the fire department said, the paramedic in question only "checked her phone" when she approached.
https://www.theblaze.com/news/san-francisco-bicyclist-videotapes-herself-losing-it-on-emts-driving-an-ambulance-parked-in-a-bike-lane A San Francisco cyclist videotapes herself losing herself to paramedics driving an ambulance parked on a bike lane