A school board member is suing the district, which he says is banned from reciting Bible verses at meetings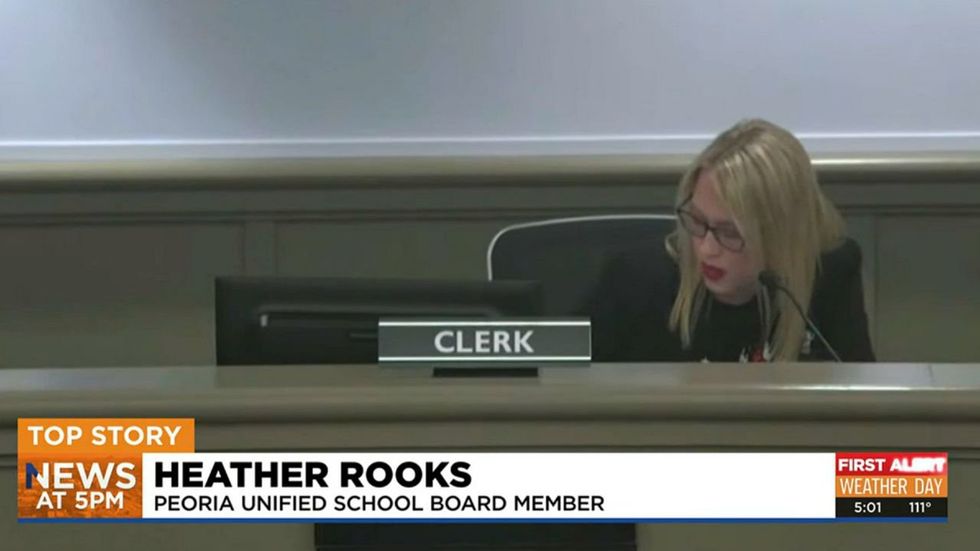 A school board member recently filed a lawsuit against an Arizona school district after it allegedly banned the reciting of Bible verses at public meetings.
Heather Rooks, a member of the Peoria Unified School District board since January, has taken legal action against the district after she was allegedly told that she would not be allowed to sanctify during the "comment period" of school board meetings, during which members are allowed to make comments You are allowed to cite more writings of your choice. According to her lawsuit, Rooks regularly began her comments by quoting short verses from the Bible.
Rooks' legal defense team, the First Liberty Institute, released a Press release Regarding the lawsuit, she claimed the district received letters from anti-religious activist groups threatening legal action if she didn't stop referencing the Bible.
In February, the activist group Secular Communities for Arizona Inc. filed a complaint with the board accusing Rooks of "unconstitutional proselytizing," the lawsuit says.
The complaint states that the panel's legal counsel then instructed members not to "pray or recite from Scripture" during meetings. Despite the instruction, Rooks continued to begin her comments with verses from the Bible.
Freedom from religionAn activist organization that describes itself as "an umbrella for those free from religion and committed to the cherished principle of separation of church and state" sent a letter to the board in May urging Rooks not to to read more from the Bible.
During a school board meeting in May, Rooks recited Matthew 18:6 and declared, "But whoever causes one of these little ones who believe in me to stumble and sin, turning him away from my teaching, it would be better for him." a large millstone was hung around his neck and he was drowned in the depths of the sea."
Freedom From Religion described the verse as "disturbing" and "threatening to non-Christians and an indication that they, as well as those who lead people away from Christ, should drown in the sea." The group also accused Rooks of "hugging."[ing] Christian nationalism."
Chris Line, an attorney for Freedom From Religion, claimed that school board members "must be neutral when acting in a governmental position."
"This school board member cannot become an employee of the public secular government and then use that public position in government to advance a religion," Line said KTVK in June.
Nonprofit pushes to sue Peoria Unified District over Bible versesYoutube
After legal threats from activist organizations, Rooks said the school board chairman told her in August that she could no longer quote Bible passages.
"The District's official policies and actions – which purport to ensure that Rooks 'does not read Scripture' or 'recite Bible verses' – regulate her speech based on its content, message and point of view," the lawsuit says. "The District's policies and actions therefore interfere with their ability to freely express themselves in violation of the First Amendment."
The district announced this Daily Caller News Foundation that Rooks' lawsuit was not officially served.
Do you like Blaze News? Bypass the censorship, sign up for our newsletter and get stories like this delivered straight to your inbox. Login here!