A skateboarder talks about losing to a transgender competitor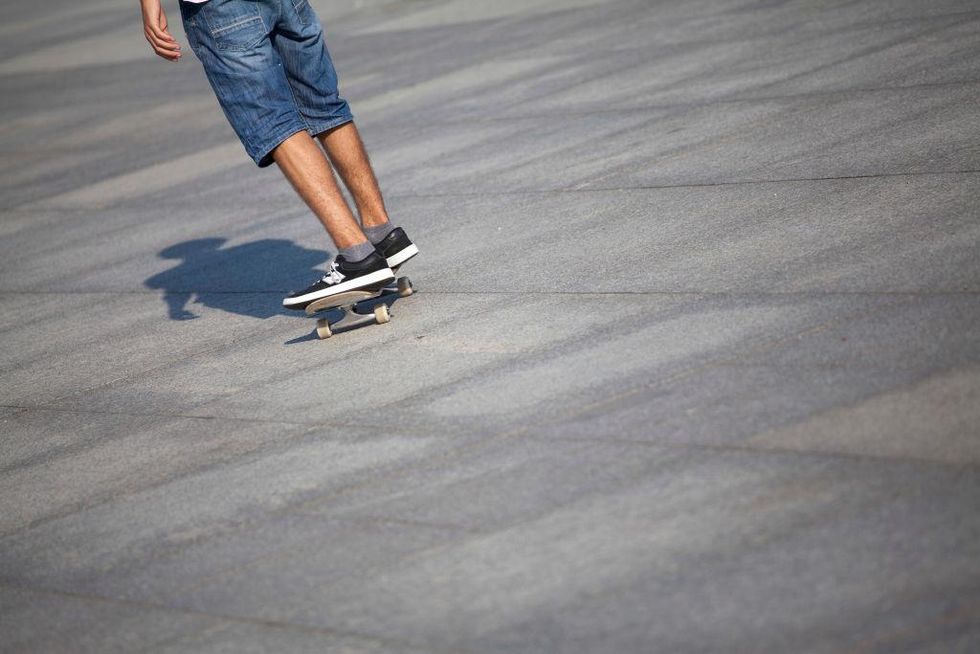 Skateboarder Taylor Silverman talks about losing to a real man — in a Instagram Post told Silverman that she placed second in a Red Bull contest and lost prize money because of a transgender competitor.
Silverman placed second at the Red Bull Cornerstone competition last year.
"My name is Taylor Silverman. I am an athlete. I've been skateboarding for 11 years and have been competing for several years. I've competed in three different transgender contests, coming second in two. In the last contest series I did for Redbull, I placed second. The trans competitor that won won $1,000 in qualifiers, $3,000 in the finals and $1,000 in best trick. That was a total of $5,000 in prize money for the female athletes. I took $1,000 in qualifiers and $1,750 for second place, for a total of $2,750. The girl who placed third received $750. The girl who earned $1000 for best trick took nothing, as did the third who would have placed third. I deserved to take first place, be recognized for my win, and get paid. I contacted Redbull and was ignored. I'm sick of being silenced," Silverman wrote.
Silverman posted an email she claims to have sent to Red Bull, but she hasn't received a response.
"I am reaching out in hopes of being directed to the right person to express my concerns about what happened to the transgender competitor in the women's division at the Redbull Cornerstone competition," she wrote. "A natural male with a clear advantage won the women's division, best trick, and also won several qualifiers. This took away the chance meant for women to place themselves and make money. What happened was unfair and at the time I was too awkward to speak. I understand that in today's society even some women think this is acceptable, but I believe in doing the right thing even if it's not popular. I now realize that it's really important for me to speak up and I'd like to schedule an interview."
While some on Instagram concurred with Silverman's views, others promoted radical left gender ideology and condemned Silverman for her comments.
"Good for you to speak up, Taylor! I support you. Please remember that the internet is not an accurate snapshot of reality so the abuse you are getting here is not the voice of those around you. The BIG majority of people, even in the most liberal fields, agree with what you are saying here. I'm sorry you're being scolded for this," wrote one commenter.
"Trans women are women. The real problem here is that you don't see that," commented another. "The skater who won qualified and won fairly and honestly. The reasoning you have here IS very transphobic."
https://www.theblaze.com/news/taylor-silverman-skateboard-transgender-competition A skateboarder talks about losing to a transgender competitor