A South Carolina couple have been arrested for leaving their 2-year-old at home while visiting New York, police say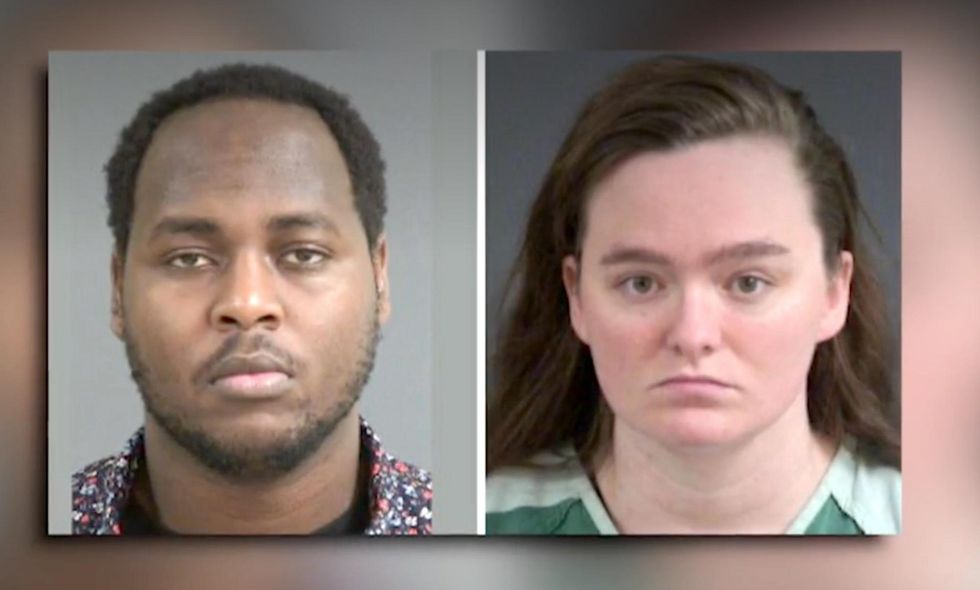 A couple in Charlestown, South Carolina, have been arrested for abandoning their two-year-old child while allegedly taking a trip to New York.
The Charleston Police Department said officers were called to the couple's home after a housing manager called them to say they had found a child alone in the home on Thursday.
Police arrived at the apartment complex at around 2pm, where the manager told them they had tried to reach 24-year-old Donald Gekonge but had been unable to. When they conducted an emergency walkthrough of his home, they discovered the child sleeping on a bed in the living room.
Police said when they entered the room, the child "immediately reached for his empty water bottle." They noted that no one else was in the room to supervise the child, but that he appeared to be in good condition.
They said they spoke to an unnamed person who told them they had received a message from Gekonge that he was in New York.
They couldn't reach him again.
Ambulance and social workers came to the home and changed the child's dirty diaper and provided him with clean clothes. The child was taken to MUSC Shawn Jenkins Children's Hospital for further care.
Gekonge initially said he wasn't sure who was looking after his son, saying he believed his mother, 24-year-old Darlene Aldrich, was looking after him. He later admitted that she was also in New York, but claimed it was because of an emergency.
The two were later calculated with a case of unlawful conduct towards a child after he was committed to the Al Cannon Detention Center on Monday.
Aldrich is being held on a $75,000 bond and Gekonge on a $50,000 bond.
Here is a local news video of the incident:
https://www.theblaze.com/news/south-carolina-baby-abandoned-ny A South Carolina couple have been arrested for leaving their 2-year-old at home while visiting New York, police say