A Spanish government official is reportedly claiming 'kids… can love or with whoever they want'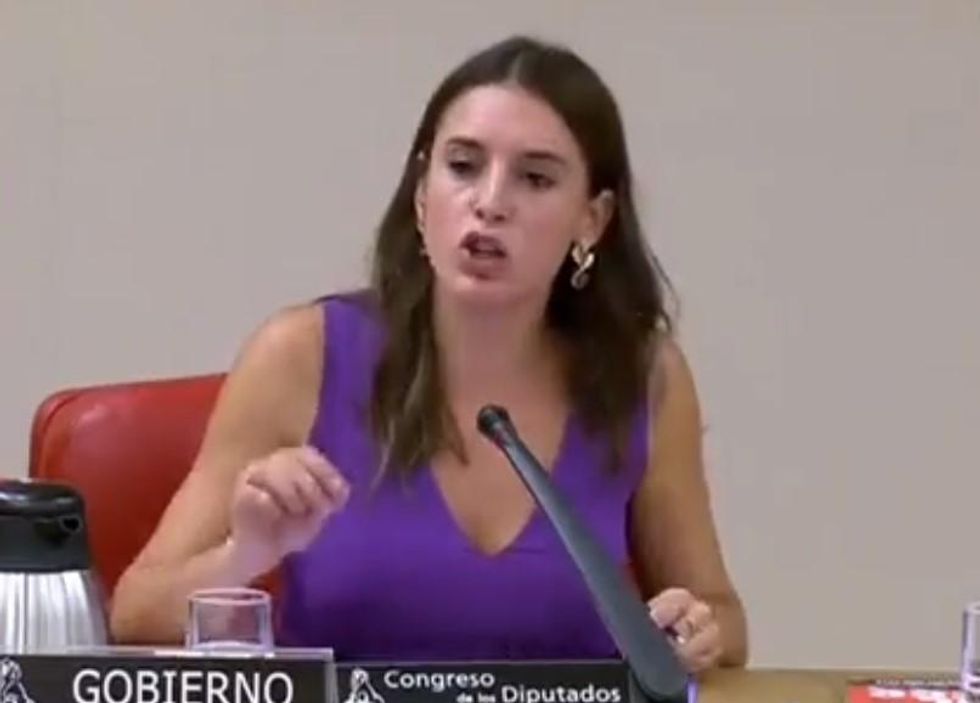 A member of the Spanish government recently came to the attention of the international community after making controversial statements about children and sexual consent.
Irene Montero, the 34-year-old minister for equality in Spain, recently said in Spanish at a recent parliamentary session: "All girls, boys, childrenx in this country have the right to know their own body, to know that no adult can know their body." touch when they don't want to, and that's a form of violence, they have the right to know that they can love or have sexual relations with whoever they want based on their consent."
A video of her comments went viral on social media late last week.
It is unclear when she actually made the statement.
The age of sexual consent in Spain is 16, and Montero later clarified that with her statements she was only campaigning for children's right to comprehensive sex education "that enables them to live a life free of violence and that will allow them to live their sexuality freely in the future."
However, her critics, who she called members of the "far right", argued that her remarks endangered children, and many subsequently called for her resignation.
Translation: "Irene Montero must resign immediately after the barbarities she spread yesterday on behalf of the Spanish government about sexual relations between children and adults. It is ruthless that the protection of the children of the Spaniards is in the hands of their people."
Translation: "It is urgent that this lady resign or be fired. And shut down this totalitarian ministry when you leave. Get your dirty hands off the children!"
In addition to her ambivalent statements about sexual consent, Montero's statement also suggests that she subscribes to the gender identity ideology propagated by many on the left. In the original Spanish, Montero refers to "las niñas, los niños, les niñes." While "Las Niñas, Los Niños" easily translates into English as "girls" and "boys"les nines" is a recently developed word attempting to denote genderless children or children whose gender is unknown. Some English translators have come up with "Latinx" or "Kidsx".
Montero has been Spain's Minister for Equality since January 2020. As a teenager, she reportedly joined the Communist Youth League of Spain. It is unclear when or if she left this organization. She is currently a member of the Podemos political party. In English, Podemos translates to "we can".
https://www.theblaze.com/news/spanish-government-official-children A Spanish government official is reportedly claiming 'kids… can love or with whoever they want'