Abbott shuts down the ABC host with reality checking as she tries to shift blame for the border crisis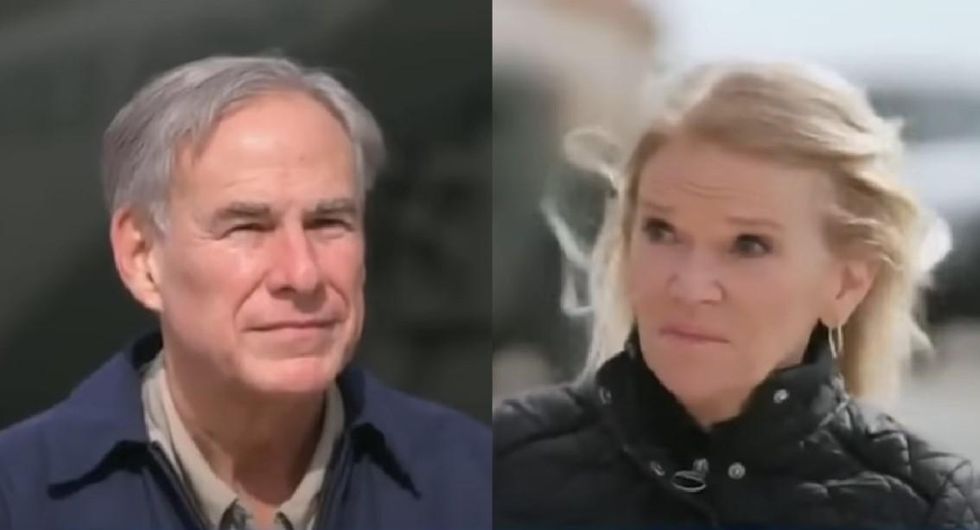 On "The Rubin Report" this week, BlazeTV host Dave Rubin shared a video clip of ABC News' Martha Raddatz attempting to distance Americans from the Republican rhetoric of former President Donald Trump, Florida Gov. Ron DeSantis, and Gov of Texas, Greg Abbott, to blame for the deepening crisis on the southern border is not the policy of the Biden administration.
"You are talking about the border wall. You talk about open borders. I don't think I've ever heard President Biden say, 'We have an open border, come on over.' But people I heard said it was you, or former President Trump, or Ron DeSantis," Raddatz told Abbott on ABC's This Week.
"This message resonates throughout Mexico and beyond. So you understand it's an open border and smugglers use all these kinds of statements," she added.
"It's been known since Joe Biden was elected — that Joe Biden supported open borders," Abbott replied. "The cartels, which have sophisticated intelligence, know whether or not the Biden administration will enforce immigration laws. It's known all over the world, but especially among the cartels."
Raddatz wasn't ready to give up just yet. "And how you play on it? What can you are you feeling better?" she asked.
"We have all levels of government doing whatever it takes to prevent people from entering the country illegally, or turn them away, or arrest them and put them behind bars," Abbott said.
"Do you see something [Raddatz] just there?" Dave asked after playing the clip. "She says to Greg Abbott, who has all these Texas border towns, she says because you guys say Biden has an open border, that's why people come. Not because of Biden's actions. So she tries to blame the people who are naming the problem for the problem."
He added, "She's completely flipping reality… It's not Biden saying 'open borders.' It's you – they are Not responsible for the border. It's you, Greg Abbott. It's you, Ron DeSantis. It's you, Donald Trump. And that's what the migrants hear… and that's why they come. It's such an extraordinarily subtle, pernicious distortion of the truth. Gross, gross, but they do that to all Republicans."
Watch the video below or find full episodes of The Rubin Report here. Can't watch? Download the podcast here.
Want more from Dave Rubin?
To enjoy more honest conversations, free speech, and big ideas with Dave Rubin, Subscribe to BlazeTV – the largest cross-platform network of voices who love America, defend the Constitution and live the American dream.
https://www.theblaze.com/shows/the-rubin-report/abbott-raddatz-border Abbott shuts down the ABC host with reality checking as she tries to shift blame for the border crisis