Abbott tweet saying Texans should buy more guns resurfaces after shooting
A 2015 tweet by Texas Gov. Greg Abbott urging Texans to buy more guns has surfaced online following the deadly mass shooting at a Uvalde elementary school on Tuesday.
Abbott, a Republican who has served as the governor of Texas since 2015, commented a Houston Chronicle Article stating requests to buy guns in the state had surpassed one million for years. He wrote on Twitter that he was "embarrassed" that Texas isn't the number one state when it comes to new gun purchases.
"Let's pick up the pace, Texans." He wrote and tagged the gun rights advocacy group, the National Rifle Association of America (NRA).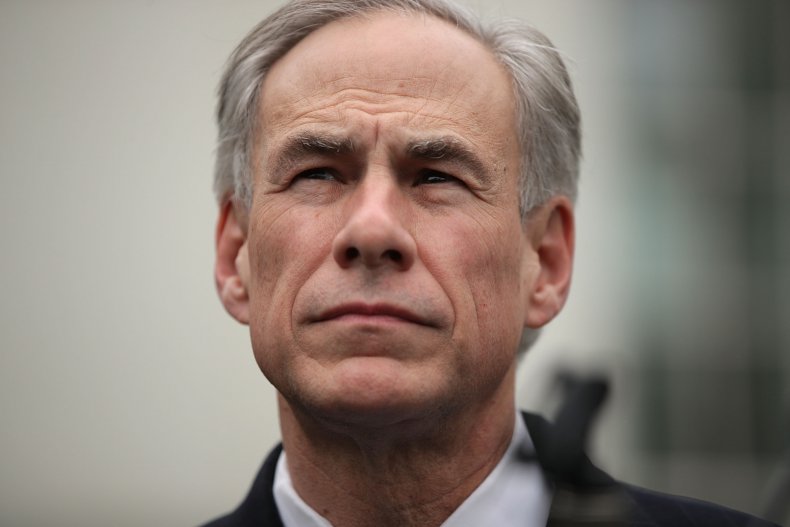 Abbott's tweet mocking Texans for lagging behind Californians in new gun purchases just doesn't age well alongside the school shootings that have taken place in the state since, and felt good for many on social media in the wake of the Uvalde shooting 19 children and two adults lost their lives.
The tweet was revived by fresh replies to Abbott, with social media users writing sarcastic and accusatory remarks in response to the governor's message.
"I understand that congratulations are in order. Texas is #1 in school shootings this year: 19 over California's 18," wrote one user.
"It's on you," wrote another user, followed by another caption, "Are you finally proud?".
It's not the first time this tweet has resurfaced. Replies to the tweet show that people made comments of the same nature in 2017 after the Sutherland Spring church shooting and in 2019 after the mass shooting at a Walmart in El Paso.
In fact, as of 2015, Texas is the state with the highest number of licenses issued per year in the nation. According to think tank RAND Corporation, 1,006,555 licenses were issued in Texas last year.
Texas was followed by Florida with 518,725 reported new licenses in the same year, a significant distance from the top-ranked state.
It is estimated that 45.7 percent of Texas adults live in households with firearms. Still, according to the World Population Review, Texas doesn't even make the top ten list of states with the highest gun ownership rates.
Since he was elected Governor of Texas, Abbott has passed 22 gun laws, reflecting his support for gun rights in the state. A controversial law was passed in September to allow people to carry a handgun without a permit in most public places except schools.
Following news of the shooting at Uvalde's Robb Primary School, Abbott sent his condolences to the families of the victims on twitterand said he and his wife mourned "this terrible loss".
news week contacted Governor Abbott for comment.
https://www.newsweek.com/abbott-tweet-saying-texans-should-buy-more-guns-resurfaces-after-shooting-1709997 Abbott tweet saying Texans should buy more guns resurfaces after shooting