ABC host asks experts about Democrats' medium-term chances – regrets being hit with HARSH reality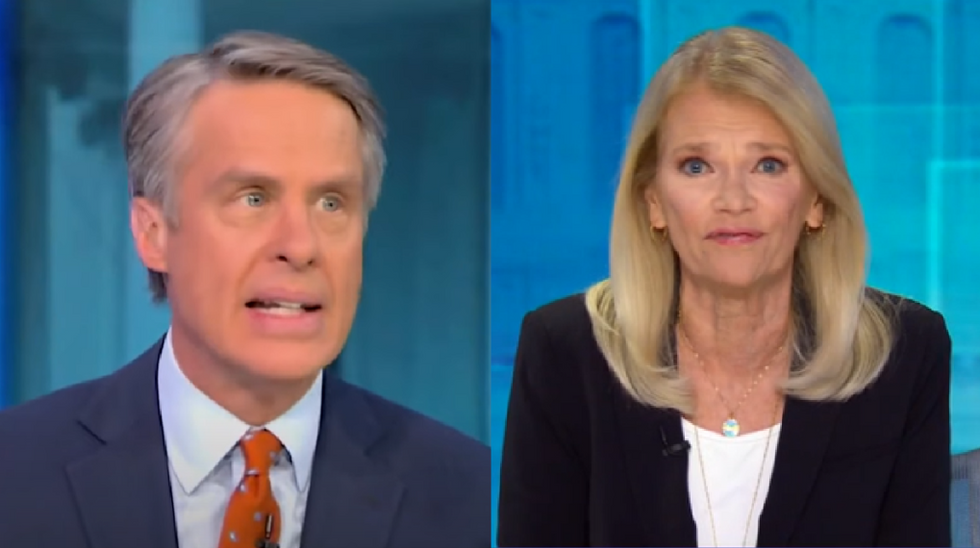 In a recent episode of The Rubin Report, BlazeTV host Dave Rubin shared a clip from ABC News' This Week in which senior national correspondent Terry Moran shared some bad news about the Democrats' chances in next month's midterm elections delivered.
"In less than a month [to the midterms] … the Democrats were pretty hopeful about their chances. Do you still get that?" ABC host Martha Raddatz asked.
"No, I think the balloon deflated," Moran replied without hesitation. "Look, the economy is so tough for so many people, food prices, rent spikes, if they have retirement funds, those evaporate… I just think the economic headwinds are tough and Biden is — he just doesn't have the oomph as candidate more. People don't really want him around, and he can't really argue that I don't think the Democrats are in a better place.
Moran went on to explain why he thinks people should stop trusting political opinion polls.
"In this country and other countries, the polls are broken, aren't they?" he explained. "It's clear that a lot of people on the right are just not responding anymore. They were worse in 2020 than they were in 2016. And so you look at these polls…if it's close, it's a Republican win."
"It's interesting because obviously you don't get a lot of good analysis from the mainstream media," commented Dave.
"The corporate press always wants everything through 'How can we somehow save the Democrats?' …but there's Moran, who basically says, "Look, the economy is so devastated. Biden has no momentum." Right? Like this thing is so screwed up," he added.
Watch the video clip below to hear more of the conversation. Can't watch? Download the podcast here.
Want more from Dave Rubin?
To enjoy more honest conversations, free speech, and big ideas with Dave Rubin, Subscribe to BlazeTV – the largest cross-platform network of voices who love America, defend the Constitution and live the American dream.
https://www.theblaze.com/shows/the-rubin-report/2022-midterm-chances ABC host asks experts about Democrats' medium-term chances – regrets being hit with HARSH reality