ABC's Ginger Zee sparks outrage over drag queen video
Social media footage of Ginger Zee's interview with a drag queen has sparked debate online, with some Instagram users accusing the ABC weather person of being "woke."
In the Clip shared on September 21st The 42-year-old introduces Pattie Gonia to his fans. Zee interviewed the drag performer and environmental activist – also known as Wyn Riley – for Night line. The segment covered Pattie Gonia's new project for Climate Week, running September 17-24, called "Save Her: An Environmental Drag Show."
Opposition to transgender and LGBTQ+ people has become a common stance among conservatives in the United States. Some have called for a boycott of major companies and brands that include the community in their marketing efforts, most of which have had little long-term impact. Certain states are attempting to pass laws aimed at banning drag performances with children present.
In the snippet posted by Zee, the meteorologist can be seen wearing a huge skirt made out of recycled plastic and trash. The outfit was part of a larger piece by Pattie Gonia that uses more than 1,000 pieces of trash and includes a matching bustier and headpiece.
Alongside the footage, Zee shared a photo from her interview with Pattie Gonia in a garden, praising the activist for her commitment to "building a more diverse outdoor and climate movement." Newsweek emailed Ginger Zee and Pattie Gonia for comment.
Many of the TV star's followers found the interview controversial, with dld8105 calling it a "freak show."
"This is who you wanted to spotlight," qtbisch1 asked, while rickster321 wrote, "This is where you lose me as a fan Ginger."
"I followed you because of your weather, not political intentions," pilot_mikey_b posted.
However, others praised Zee and criticized the critics, with Maryesner describing the comments as terrible. "Such narrow-minded, mean people!!!" she posted.
Thedeeeleee agreed, writing, "I love how this post does you a HUGE favor by clearing out some of your 'trash' followers!"
"They don't care what you do and discuss, just the fact that it's with a drag queen," mikehopps82 wrote.
"Ginger, you are an amazing person!" saintpetegirl commented, while skewy11 posted: "Two of my favorite people in one post!"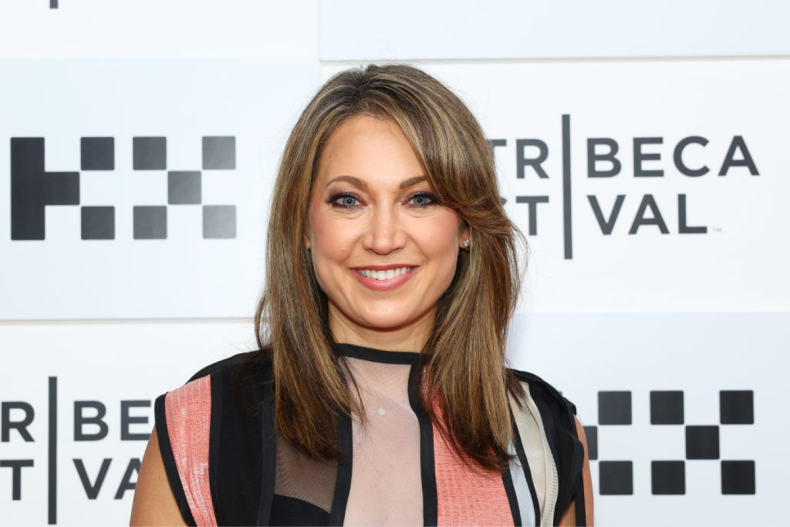 Follower tracking site Social Blade says the Good morning America Star has lost followers since posting the video with Pattie Gonia. However, the number is tiny – just 912 of her over 1.17 million Instagram fans.
Like Pattie Gonia, Zee is passionate about fighting climate change and using her platform to raise awareness of environmental issues. The popular mother of two is used to dealing with trolls and regularly claps back at haters who criticize her looks, wardrobe and views on the US political scene.