Adele berates security for harassing fan during performance in Las Vegas: 'They will never bother you again'
Adele this weekend severely reprimanded security guards staying in Las Vegas for harassing a fan in her audience.
In a video captured by fans Sharing on social media, Adele looked angry as she picked up her mic from the stand and continued down the stage to poll the activity in the crowd.
"What's wrong with this young fan who's been so annoyed since I signed him up for standing up? What's wrong with him?" she asked.
ADELE WARNS FANS 'I'LL FUCKING KILL YOU' IF THEY HEED ANY DANGEROUS CONCERT TREND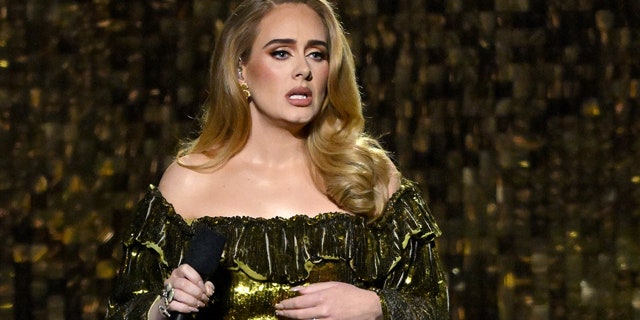 "Yes, you with your hand raised. Yes, you, raise your hand," she says to an unknown person. "Yes, you, with the stick in your hand. Yes he. What are you doing? Why are you bothering him?"
"Can you please leave him alone?" she pleaded, walking back to her destination on the stage. "They won't bother you anymore, darling. you enjoy the show Leave him alone," she added as fans began to cheer.
"Sorry guys, he was harassed the whole show by security and other people sitting behind him. He's here to have fun. You're all here to have fun," she explained.
CLICK HERE TO SUBSCRIBE TO THE ENTERTAINMENT NEWSLETTER
A representative for Adele did not immediately respond to Fox News Digital's request for comment. This isn't the first time the "Hello" singer has issued a stern warning to visitors to Las Vegas.
In July, after a litany of incidents involving artists, including Bebe RexhaKelsea Ballerini and Pink were thrown at with objects on stage, Adele warned her fans not to do the same to her.
Kelsea Ballerini is hit in the face by a flying object and leaves the concert stage
"Have you noticed that people like to forget about damn show etiquette at the moment because [they're] throw shit on stage? Have you seen her?" Adele asked her audience at Caesars Palace.
WATCH: ADELE HAS AN EXPLETIVE WARNING FOR FANS
"I challenge you. You dare throw anything at me and I'll fucking kill you," she warned the crowd while carrying a t-shirt gun and firing at the audience with gusto.
"Stop throwing things at the artist when you can shoot things at people," Adele said, beginning to laugh. "It's the complete opposite, I have to go back over there and return my t-shirt gun," she noted of the irony of the situation.
Adele isn't the only artist standing up for her fans, either.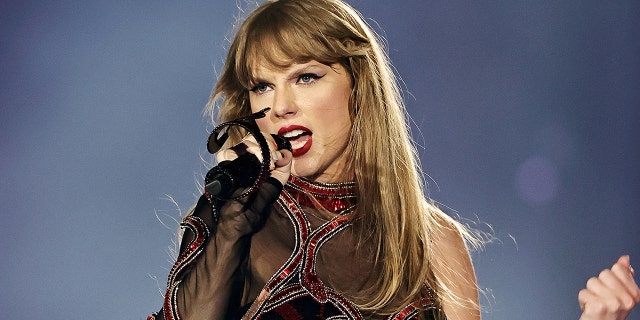 In May, while performing her hit "bad blood"Taylor Swift was heard yelling at an unidentified person who later worked as a security guard. "She's fine." She didn't do anything!"
As the song builds into the chorus, Swift gets more excited and yells, "Hey! Stop!"
WATCH THIS: TAYLOR SWIFT stops mid-song and yells at the security guard to defend the fan at the concert
CLICK HERE TO GET THE FOX NEWS APP
In a video shared on her friend's TikTok account, Maryland resident Kelly Kelly revealed that she was the fan Swift was protecting.
"Basically the security guard harassed our group all night … He kept telling us not to touch the railing and like every time we did something, he was like on us," she began.
"We dance, we have fun and he didn't like it," she continued. "Taylor noticed that I was having fun and that he didn't like it and she didn't like it. And then he was basically escorted out and then they offered us free tickets for tonight."