Alberta Prime Minister speaks about discrimination against the unvaccinated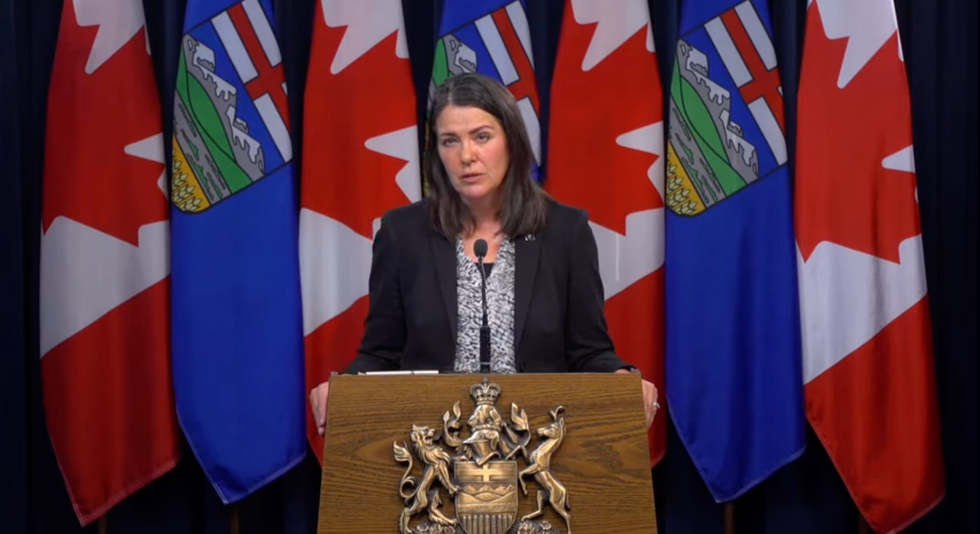 In the nation of Canada, Alberta's new Prime Minister, Danielle Smith, called out the extreme discrimination people have experienced for choosing not to get the COVID-19 vaccine, noting that it is the worst discrimination represents that she has ever experienced in her life.
Those who chose not to get vaccinated had "the most restrictions on their freedoms over the past year," Smith said, noting that she doesn't think she's ever faced a scenario in her life where a person is off work been fired, blocked from watching their children play hockey, prevented from visiting people in long-term care or the hospital, or boarding a flight. Smith said the unvaccinated were "the most discriminated against group I have ever seen in my life. That's a pretty extreme level of discrimination that we've seen."
She said she thinks it is "unacceptable," noting "we will not create a society of separation" based on a medical decision.
That Toronto Star reported that during her campaign Smith had promised to protect the unvaccinated under the Alberta Human Rights Act.
During her comments on Tuesday, Smith said that "we must stop trying to bully those in a group" who have made a different choice and that the best way to make it clear that such discrimination is unacceptable is to to change human rights law.

Prime Minister Danielle Smith addresses the media – 11 October 2022

youtube

Smith entered expression on Wednesday about her statements.
"My intention was to underline the mistreatment of people who chose not to get vaccinated and were punished for not being able to work, travel or, in some cases, see their loved ones," she noted in the Explanation. "I want to make it clear that it was not my intention in any way to trivialize discrimination against minorities and other persecuted groups, both here in Canada and around the world, or to create false equations with the horrific historical discrimination and persecution that has resulted from it." many minority groups have suffered in recent decades and centuries. We must actively work together as Albertans and Canadians to end all discrimination against all minority communities."
People in the US who chose not to get vaccinated against COVID-19 also faced draconian restrictions. And it eventually turned out that some of the vaccine pushers, who themselves had both been vaccinated and boosted, ended up testing positive for the disease.
https://www.theblaze.com/news/alberta-premier-discrimination-unvaccinated-covid-19 Alberta Prime Minister speaks about discrimination against the unvaccinated