Alex Jones' verdict is fair – but it should be the exception
James Madison never met Alex Jones. On this side of heaven we'll never know if the First Amendment author heard Jones' offbeat radio show. But Jones now knows that James Madison's handmade First Amendment umbrella protects most — if not all — of the speeches. On Wednesday, a jury awarded the parents of the fatal mass shooting at Sandy Hook Elementary School $1 billion in damages; Jones had described the shooting as a hoax and the parents as crisis actors. The verdict followed a smaller but equally significant verdict by the Texas jury against Jones' lying about Sandy Hook.
Jones repeatedly defended himself on First Amendment grounds, arguing that he had a right to freedom of expression of his opinions, although he was not allowed to make that defense at trial. He even came to court one day with "Save the 1st" written on a piece of tape he had covered his mouth with, calling the trial a "constitutional, utter and utter farce".
But for centuries – starting with British law, the origin of American jurisprudence – defamation that caused damage has been pursued in court. The jury was convinced that Jones' heartless lies brought grief and unimaginable pain to the families of the Sandy Hook elementary school students as Jones' followers brutally harassed them online.
But Alex Jones isn't the only one cut up by the First Amendment, whose protection of free speech has been turned from a shield to a sword. It's been a full year since the First Amendment stretched, actress Amber Heard found out in June. Heard also referred to the First Amendment frequently during her own much-hyped trial, in which her ex-husband, Johnny Depp, was suing her for defaming him as a wife-beater. Heard outlined her understanding of the First Amendment by parroting a line no doubt compiled by one of the lieutenants in her army of publicists, claiming that the constitution gives her "freedom to speak truth to those in power."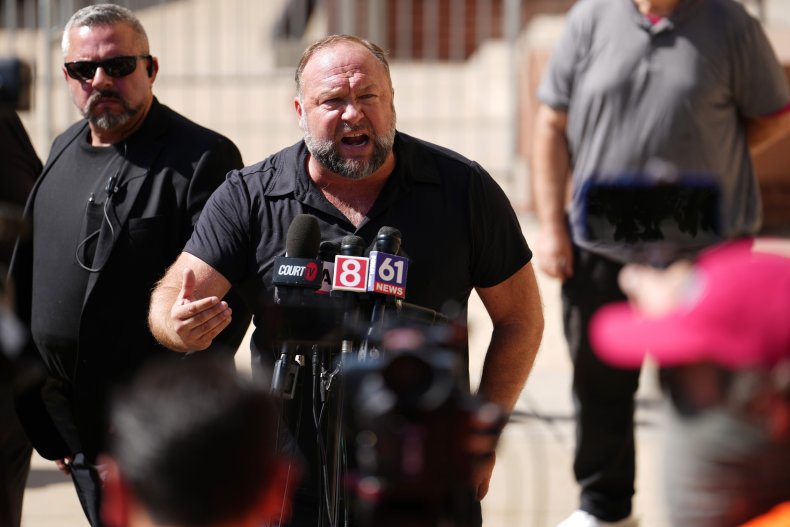 But there's about as much legal substance in that remark as there are vitamins in potato chips. As in the case of Jones, there is a threshold beyond which even the First Amendment offers no protection. Valuing our freedom—the highest level ever reached in the history of this globe—means respecting the limits of free speech.
Free speech absolutists will push back on this, but the American tradition has always had limits to free speech. And that's what these lawsuits focus on: specifically, defamation.
The United States Supreme Court has placed the strongest carriers under this core constitutional imperative. In 1964 the Supreme Court ruled NY Times vs. Sullivan, which addressed alleged defamation surrounding encounters between black protesters and police. The big takeaway from the case was that "debates on public issues should be uninhibited, robust, and wide-open." But cruel lies about innocent victims are not a legitimate topic of public debate.
Hence these judgments.
Of course, Hollywood melodrama isn't even in the same hemisphere as child murder satirizations. The Sandy Hook families deserve our condolences and prayers. Her children's deaths were real. And Alex Jones' big mouth and short character did real damage.
Still, Wednesday's huge verdicts will be significantly reduced on appeals. The jury gets angry and their hands get tired adding zeros to the end of the cash award — then judges appeal, using state statutes that limit recoverable amounts, and more soberly cross out a few of the digits. And if Jones doesn't have the money to pay, he won't walk away in handcuffs. rejection but paying could lead to criminal contempt and imprisonment (not jail). inability paying is more likely to result in a shrug.
The Sandy Hook families deserve real compensation, but James Madison would be the first to warn us that these must be the rarest of cases. Freedom of speech, after all, strengthens a free nation.
Mr. Weaver is a communications consultant and First Amendment trial attorney in Columbus, Ohio. He is the author of the book "A Wordsmith's Work". Twitter: @MarkRWeaver.
The views expressed in this article are the author's own.
https://www.newsweek.com/alex-jones-verdict-just-it-should-exception-opinion-1751372 Alex Jones' verdict is fair – but it should be the exception