Almost 15% of Austin residents are food insecure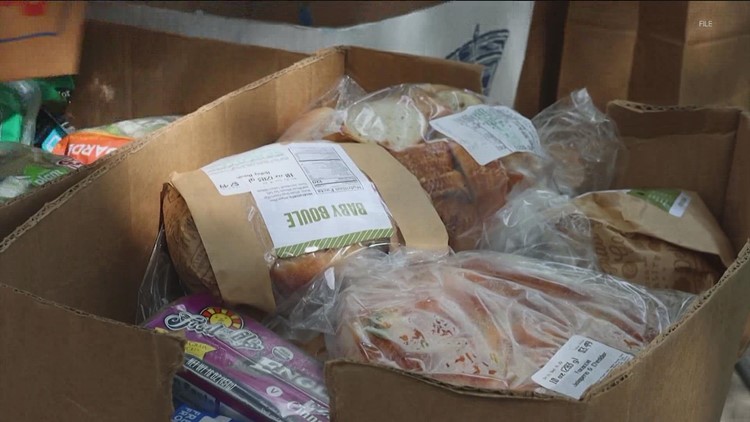 Keep Austin Fed works with local partners to reduce food waste, which along with inflation, exacerbates food insecurity.
AUSTIN, Texas – The cost of groceries continues to rise each year, leaving some wondering where their next meal might come from.
It's an eye-opening statistic, according to Palmer. With the rising cost of groceries and other necessities, food insecurity continues to plague many Central Texans.
"Are you going to pay utilities or are you going to pay your rent? Will you put gas in your car? Like where does food fall on that priority list," Palmer said.
Keep Austin Fed works with local partners to reduce food waste, which Palmer says is key to how much food is actually never used.
The nonprofit organization has coolers and locations across the city to store groceries.
Their mission is to use surplus groceries from partners like Trader Joe's, restaurants and other stores, but also make sure they have fresh items for those in need.
And with this increased cost means higher demand.
"Our current partners are just asking if there is an additional grocery shipment that they could get," Palmer said.
To combat that waste, especially after holidays like Thanksgiving, Palmer said there are some simple changes you can make.
"Create a weekly meal plan because that really nails your grocery list," she said.
When it comes to volunteers, they always accept help and really rely on these workers.
"We put them where you know it takes 30 minutes to an hour at most to go to one of our food delivery companies," Palmer said.
https://www.kvue.com/article/news/local/15-percent-austin-resident-food-insecurity/269-bea4c72a-63a3-4e0a-bb8a-cfc8aae95ef0 Almost 15% of Austin residents are food insecure