Almost all San Francisco restaurants experienced graffiti or property crime in August: survey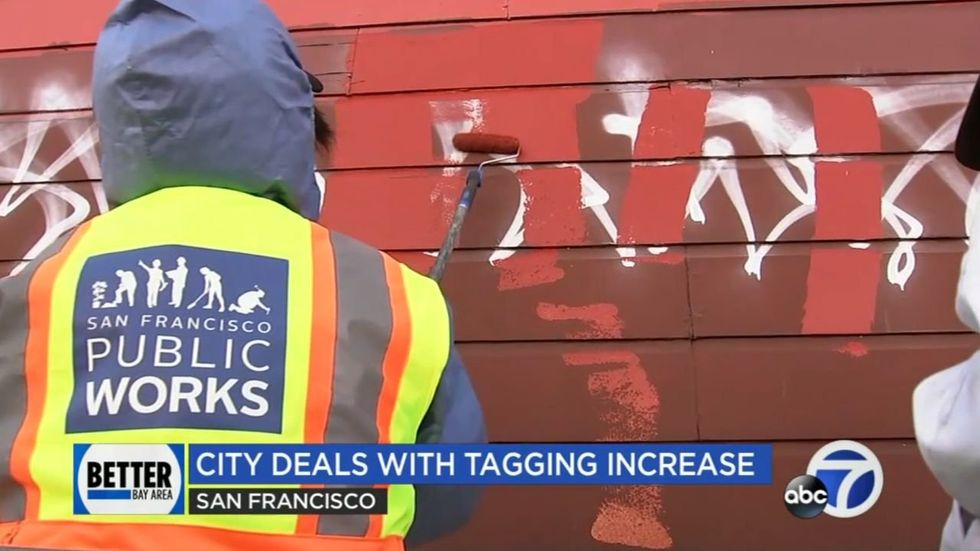 Only 3% of San Francisco restaurants have not experienced it Graffiti or other property crimes last month, according to a survey by the Golden Gate Restaurant Association.
According to archives, the city trade group sent out a survey to restaurant owners in San Francisco in late August Newsletter on his website.
"If your restaurant has experienced graffiti or property crime in the past 30 days, please complete the survey below," the Golden Gate Restaurant Association instructed.
The survey asked whether restaurant owners had experienced "graffiti," a "burglary," other property crimes, or no property crimes at their establishment in the last 30 days. Restaurant owners were also asked whether they had reported the crimes to police and whether they had applied for graffiti cleanup funds or anti-vandalism grants from the city.
Of the 74 respondents, all but 3% said they had experienced property crimes at their restaurant San Francisco Chronicle.
San Francisco has reportedly spent around $1 million on grants to clean up vandalism since 2021. Last year, the city launched a $4 million pilot program to allow businesses to remove graffiti for free.
Rachel Gordon, a spokeswoman for the San Francisco Department of Public Works, said KGO TV that the city has seen a 74% increase in reports of graffiti on private property since the pilot program began.
Gordon added that the Board of Supervisors paused enforcement of graffiti removal for over a year due to COVID concerns.
An annual California judicial review report revealed that property crime increased 6.2% in 2022 San Francisco Chronicle reported that the city was number one in property crime in 2019 and was in the top three in 2020. It found that the city's property crime rate in 2020 was 41% higher than the average for the 20 most populous cities.
Restaurant owners who are victims of property crimes are encouraged to report incidents to the city's 311 call center. According to the San Francisco Chronicle, the center has received about 10,000 reports of tags on commercial properties in the past six months.
The city's website states that the response time for reported graffiti is between 48 hours and three days. Please note that it may take up to 20 days to respond to graffiti in parking lots or traffic signs.
"Public Works responds to graffiti requests located on both public and private property. "Public Works aims to respond to graffiti requests within 48 hours on public property and within 72 hours on private property," it said. The San Francisco Department of Public Works' on-time rate was reportedly 55%.
The restaurant owner of a Mission District pizzeria told KGO-TV that taggers painted his establishment's windows with acid.
"It's acid, so you can't just remove it. They need to replace the glass," Leandro Jayme said. He noted that replacing each small pane of glass would cost about $300.
Do you like Blaze News? Bypass the censorship, sign up for our newsletter and get stories like this delivered straight to your inbox. Login here!