Americans are increasingly afraid of the collapse of democracy
More Americans are concerned that US democracy is at risk of collapsing, according to a new Quinnipiac University poll.
The results of the poll, released Wednesday, come ahead of President Joe Biden's scheduled address to the nation Thursday night. Biden is expected to address the threat to democracy during the speech.
The Quinnipiac poll found that 67 percent of Americans believe democracy is at risk of collapsing, compared to 29 percent who didn't. That was a nine-point rise from a January Quinnipiac poll that found 58 percent of Americans believed US democracy was in jeopardy and 37 percent didn't.
There was also broad bipartisan agreement, with 69 percent of Democrats and Republicans saying they believe democracy is in jeopardy, as well as 66 percent of independents.
"In a rare moment of unification, Americans are rallying around an ominous cause. Democracy, the foundation of the nation, is in jeopardy," said Tim Malloy, Quinnipiac University polling analyst.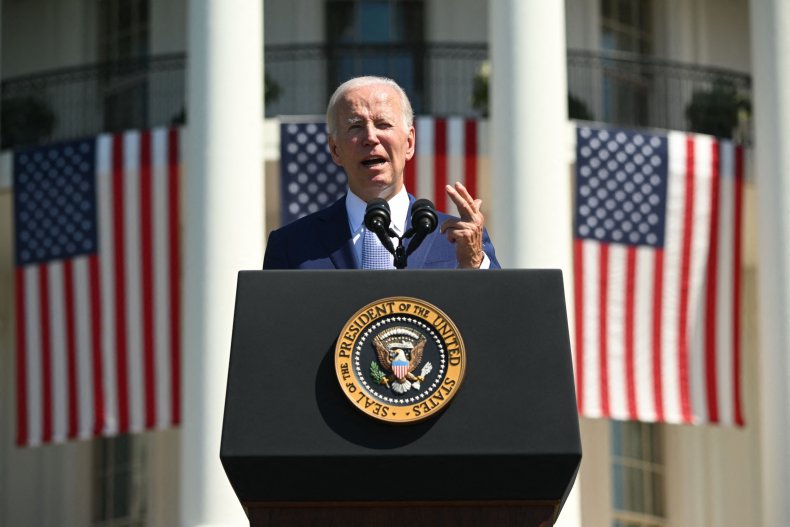 The Quinnipiac survey was conducted August 24-29 among 1,584 US adults and has an error rate of +/-2.5 percent.
At 67 percent, a clear majority of Americans in the poll are concerned about democracy, and that number approaches the proportion of Americans who expressed similar concerns immediately after the Jan. 6, 2021 Capitol riots.
A Quinnipiac poll released on January 11, 2021 found that 74 percent of voters believed U.S. democracy was under threat.
On Jan. 6, rioters stormed the US Capitol to prevent confirmation of President Biden's 2020 presidential election victory. The election was confirmed later that day after rioters cleared the Capitol.
The investigation into the events surrounding the Capitol riot is ongoing, including by the bipartisan Special Committee of the House of Representatives, which is expected to resume hearings in the fall.
President Biden is set to speak Thursday at Independence National Historical Park in Philadelphia, and his remarks will focus on "the continued struggle for the soul of the nation," according to a White House official quoted by NBC News.
The President will reportedly discuss democracy, saying Americans' rights are at risk.
"He will make clear who is fighting for these rights, for these freedoms and for our democracy," the White House official said.
Biden warned during a speech in Maryland last week that abortion rights, Social Security and protection from gun violence will be on the ballot in the upcoming midterm elections.
The President also targeted what he referred to as "MAGA." [Make America Great Again] Republican."
Biden has urged people to vote this year to "literally save democracy again," in a likely reference to the so-called "big lie" – unsubstantiated claims by former President Trump and his allies that the 2020 election was stolen from him became.
Biden will likely revisit these issues when he addresses the nation on Thursday.
https://www.newsweek.com/americans-are-increasingly-fearful-that-democracy-will-collapse-joe-biden-1738963 Americans are increasingly afraid of the collapse of democracy