An expanded public library system will serve neighborhoods outside of central Austin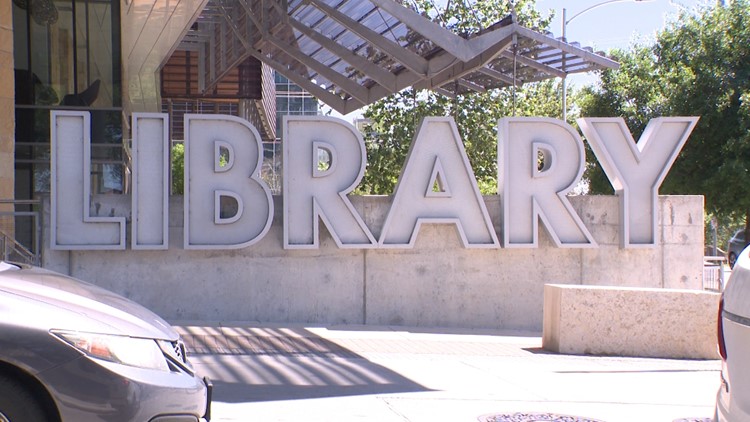 Approval of a new strategic plan to expand and improve Austin's public library system will make library resources available to neighborhoods outside of central Austin.
AUSTIN, Texas – Public libraries do more than just provide books to the community.
Frida Garcia, a specialist in teen programs, works in the music team lab where teens can come Austin Public Library and play music for free.
"We have them available for you at all times," Garcia said. "Teenagers just come here and play the electric guitar, the electric bass and the pianos."
The six-story Austin Public Library in downtown Austin offers many other free resources to the community.
"In many ways, libraries are the most public space there is," said Baylor Johnson, public information and marketing program manager at the Austin Public Library. "There aren't very many places where people go to a place and just exist and aren't pressured to buy anything."
But the Austin Public Library says that with all the population growth Austin has seen in recent years, public library spaces are catching up.
"We have begun to lag behind other major cities in terms of the space that libraries have in our communities, making this growing and dynamic city more difficult to service," Johnson said.
The Austin City Council on Thursday approved a new strategic plan that will include a new mission, vision and facility plan to improve library spaces across the city.
"Although we opened this beautiful downtown central library about five and a half years ago, we haven't added new branches in our neighborhoods for over two decades," Johnson said.
The plan calls for four major library branches to be established in areas outside of central Austin that are seeing the greatest growth.
"It would be incredible to be able to give more people not only access to the books that we have available, but also just to know that libraries are there for them, whether they live on the outskirts of the city," Garcia said.
By expanding the city's library spaces, they can offer more free programs like the music team lab.
"It just redefines what libraries are for teens, which is great because that's what we want to see here," Garcia said.
According to the Austin Public Library, the proposed projects would be supported by future bonds and would be completed in the next few years.
Melia Masumoto on social media: Twitter
https://www.kvue.com/article/news/local/expanded-public-libary-system/269-806e3d48-ce61-4843-b973-97c4c57fd73b An expanded public library system will serve neighborhoods outside of central Austin