Anderson Lee Aldrich named suspect in Colorado Club Q shooting
The suspect, arrested in connection with a deadly shooting at LGBT venue Club Q in Colorado, has been identified by police as 22-year-old Anderson Lee Aldrich.
In a news conference Sunday morning, Lt. Pamela Castro told reporters that Colorado Springs Police Department (CSPD) officers were first alerted to reports of a shooting at the venue at 11:56 p.m. Saturday night.
The first officer was dispatched to the incident at 11:57pm and police arrived at Club Q around midnight. Police arrested the suspect two minutes later.
Carter Springs Police Department Chief Adrian Vasquez, who described the tragedy as a "senseless and nasty" shooting, later confirmed that Aldrich was the suspect and that two firearms were found at the scene.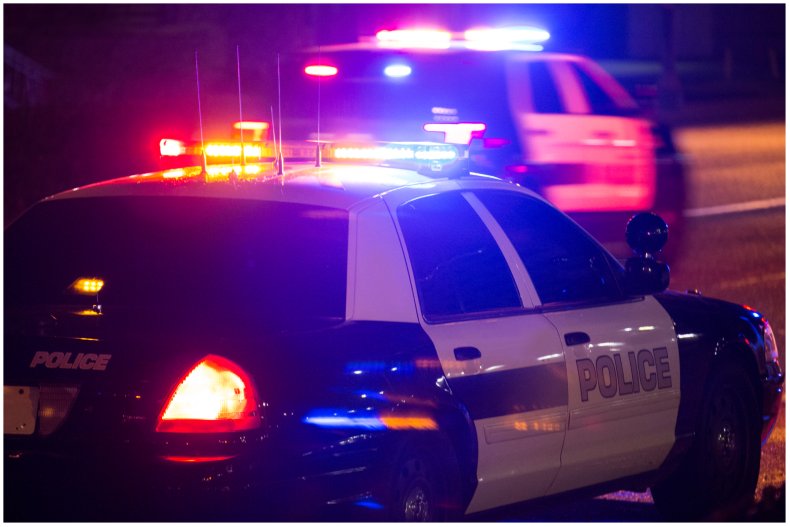 Vasquez said: "Club Q is a safe haven for our LGBT citizens. Every citizen has the right to feel safe and secure in our beautiful city. The suspect entered Club Q and then immediately began shooting at people inside as he continued to enter the club."
He continued, "While the suspect was at the club, at least two heroic individuals at the club decided to confront and fight the suspect and were able to stop the suspect from continuing to kill or harm others. We owe them a great debt and thank you."
Colorado Springs Police said an investigation is ongoing and that the information shared at the press conference was based on preliminary findings.
Detectives are still working to obtain a search warrant to determine if anyone else was involved and to determine whether or not the shooting was a hate crime, Vasquez said.
After the shooting, politicians and gun control activists offered their condolences and thoughts on the deadly shooting.
Senator Michael Bennet, a Colorado Democrat, tweeted, "I am devastated to hear of the Colorado Springs shooting that tragically cut five more lives short. I am thinking of their families and loved ones and sending strength to those injured. the survivors and Colorado's LGBTQ community."
In a separate tweet, he continued, "As we seek justice for this unimaginable act, we must do more to protect the LGBTQ community and stand up against discrimination and hate in all forms."
Representative Lauren Boebert, a Republican from Colorado, shared her reaction to the shooting in a tweet Sunday morning.
"The news from Colorado Springs is absolutely awful. This morning my prayers are for the victims and their families. This lawless violence must end quickly," the GOP MP said.
Shannon Watts, founder of Moms Demand Action, a gun control advocacy group, tweeted: "When I woke up – on Trans Day of Remembrance – the first thing I read was this text from my non-binary child in Colorado who was born with a sings in a band and played in a club last night. The next thing I read was the mass shootings in Colorado Springs. We don't have to live like this."
Only one person was fatally shot in Colorado Springs before the attack on Club Q this month, according to the Gun Violence Archive, a database that collects information about shootings across the United States.
President Joe Biden released a statement early Sunday afternoon offering his condolences and condemning the attack.
"While no motive for this attack is yet clear, we know that the LGBTQI+ community has been subjected to horrific hate violence in recent years. Gun violence continues to have a devastating and particular impact on LGBTQI+ communities in our country, and threats of violence are increasing," the President said.
"Places that should be safe places of acceptance and celebration should never become places of terror and violence. And yet it happens far too often. We must root out the injustices that contribute to violence against LGBTQI+ people. We cannot and must not tolerate hate," Biden added.
news week has reached out to the CSPD and numerous elected officials in Colorado for comment.
Update 11/20/2022 at 12:45pm ET: Added a statement from President Biden.
https://www.newsweek.com/anderson-lee-aldridge-named-suspect-colorado-club-q-shooting-1760922 Anderson Lee Aldrich named suspect in Colorado Club Q shooting