Anthony Fauci baffled when asked about Biden's COVID vaccine claim
Anthony Fauci, the president's chief medical adviser, says he "just can't explain" a White House tweet saying the COVID-19 vaccine wasn't available when President Joe Biden took office.
Fauci made the remarks Friday to CNN's Jake Tapper, who asked him about the since-corrected tweet that appeared to falsely credit Biden for developing the vaccine. The exchange comes as the Biden administration seeks to defend its record against scathing criticism from political opponents.
During the segment, Tapper pointed to a Thursday tweet from the White House: "When President Biden took office, millions were unemployed and there was no vaccine."
"But as you know, that's not true," Tapper said. "There was a vaccine available, it might not have been available everywhere, but it was available."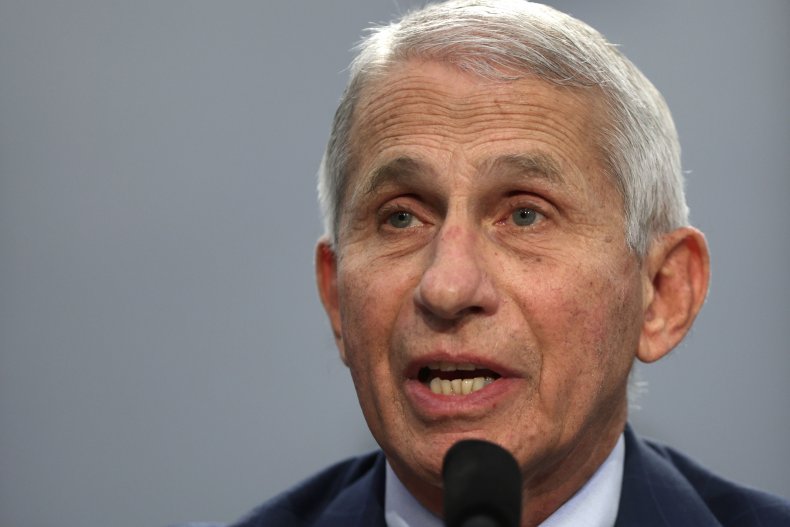 Tapper said that CNN fact-checker Daniel Dale found that more than 3 million Americans had been fully vaccinated and more than 18 million had at least one shot by Biden's inauguration on Jan. 20, 2021.
"Why is the White House politicizing the pandemic by tweeting that there was no vaccine until Joe Biden became President?" asked Tapper. "It is not true."
"So you're talking to the wrong person," Fauci said. "I was not involved in the tweet. I just can't explain it. Excuse."
Tapper responded by asking Fauci if he agreed that it was important to have facts about the vaccine, "whether it came from the Trump White House or the Biden White House," and that the vaccine became available before Biden was sworn in.
Fauci agreed, adding, "I don't think, as a matter of sheer accuracy, that's an accurate statement."
By Friday afternoon, the White House had corrected the tweet.
"We previously incorrectly stated that vaccines were not available in January 2021. We should have said they weren't widely available," the White House said in a follow up tweet. "Vaccines became available just before the president took office. Since then he has been responsible for fully vaccinating over 200 million people."
The U.S. Food and Drug Administration (FDA) first approved the Pfizer-BioNTech COVID-19 vaccine on December 11, 2020. Developing a vaccine was a priority for then-President Donald Trump.
The vaccine was initially only available to people who were particularly susceptible to the virus due to an illness, their age or their occupation.
Currently, 66.4 percent of the US population, 220 million people, are fully vaccinated, according to figures from the Centers for Disease Control and Prevention (CDC).
Biden has seen poll numbers plummet in the 2022 midterm elections amid high inflation and gas prices. To stem potential losses, the president and his allies have hyped his administration's handling of the pandemic and record-low US unemployment since he took office.
news week has reached out to the White House for comment.
https://www.newsweek.com/anthony-fauci-loss-when-asked-about-bidens-covid-vaccine-claim-1706638 Anthony Fauci baffled when asked about Biden's COVID vaccine claim