Anti-abortion activist pleads guilty to 2 attacks on same planned parenting clinic
A man with strong anti-abortion sentiments has pleaded guilty to twice assaulting a Planned Parenthood clinic.
The man, 27-year-old Devin Friedrick Kruse, has pleaded guilty to two counts of violating the Freedom of Access to Clinic Entrances Act (FACE), according to an official DOJ release. According to testimony Monday, Kruse smashed windows and attacked other properties at a Planned Parenthood in Grants Pass, Oregon, a small town 140 miles south of Eugene. His case was investigated by the FBI and with the help of the Grants Pass Police Department.
"The Justice Department will not tolerate unlawful and violent behavior that interferes with the work of reproductive health clinics," Assistant Attorney General Kristen Clarke of the Justice Department's Civil Rights Division said of Kruse's conviction. "This conviction should send a strong message that we will apply federal civil rights laws to protect clinics and staff who provide reproductive health services while upholding the rights of their patients."
Kruse first attacked Grants Pass Planned Parenthood on November 23, damaging "five security cameras, a window and a sign." He returned three days later to continue his attack on the building, throwing a concrete block through a window, tearing down an intercom and smashing several lightbulbs. In admitting his crimes to investigators, Kruse said he attacked the clinic "because he was angry with Planned Parenthood for providing abortion services."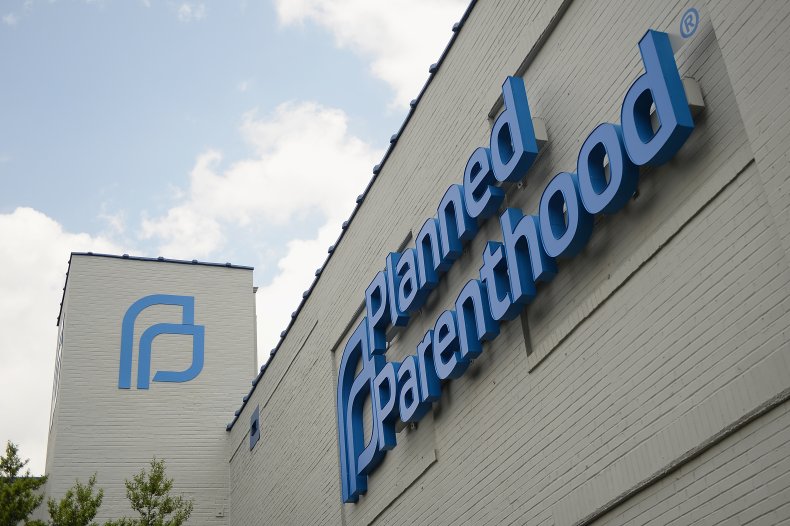 "The First Amendment does not permit individuals to violate the civil rights of others," Natalie Wight, U.S. Attorney for the District of Oregon, said in a statement. "In this case, Mr. Kruse's destructive and intimidating actions have prevented women from accessing vital reproductive and pregnancy health services."
The DOJ statement reported that Kruse was charged on February 24 with misdemeanor and violations of FACE law. Under this law, a person's first offenses of destroying property are treated as misdemeanors punishable by up to one year in prison. Subsequent charges are treated as felonies. Kruse is scheduled to be sentenced on January 5th.
"In 1994, Congress passed the FACE Act in response to increasing violence against reproductive health patients and providers," the DOJ said. "The FACE Act prohibits violent, threatening, harmful and obstructive behavior designed to violate, intimidate or interfere with an individual's right to seek, receive or provide reproductive health services."
The dispute over abortion rights in the US was reignited in the summer when the Supreme Court overturned Roe v. calf, a landmark ruling that protected federal abortion rights for nearly five decades. As a result of the decision, numerous states enacted trigger laws prohibiting abortion within their borders to varying but generally strict degrees.
Oregon, on the other hand, has strong abortion protections on its books. According to the website Abortion Finder, the practice is not prohibited in the state at any stage of pregnancy, and underage patients are not required to obtain parental consent to undergo the procedure.
news week has reached out to the FBI for comment.
https://www.newsweek.com/abortion-foe-pleads-guilty-2-attacks-same-planned-parenthood-clinic-1744714 Anti-abortion activist pleads guilty to 2 attacks on same planned parenting clinic