Antisemitic attacks hit an all-time high in New York and New Jersey in 2021, higher nationwide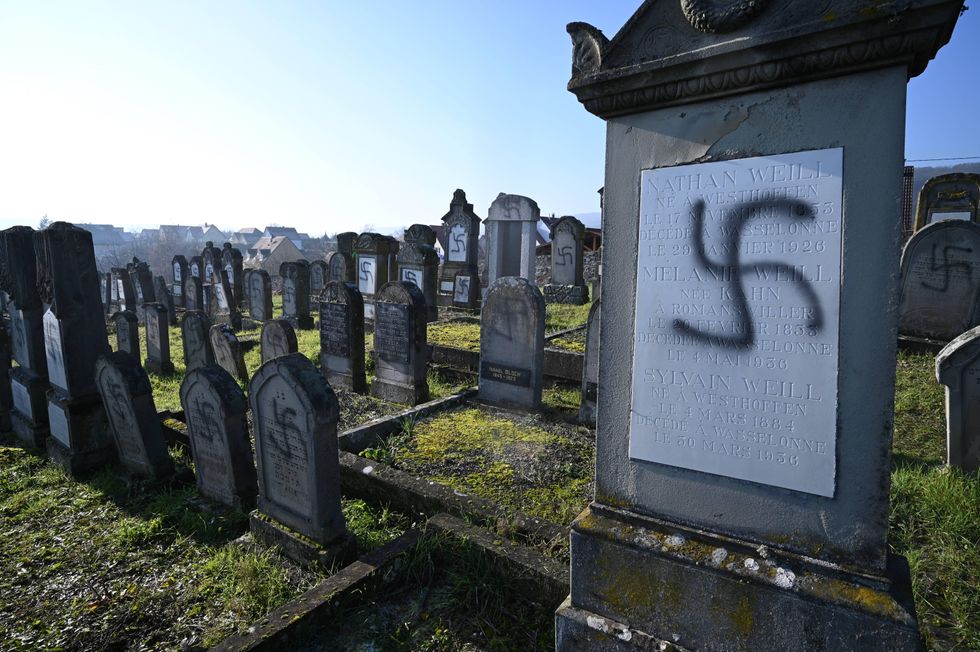 Antisemitic incidents in the US hit an all-time high in 2021, with the states of New York and New Jersey accounting for almost 30% of the reported total.
According to the Anti-Defamation League (ADL), incidents (defined as vandalism, harassment, or assault) have increased significantly over the past year. According to the ADL's annual summary, these incidents stem from decreasing pandemic restrictions and a retaliatory response in response to Israeli airstrikes in Gaza in May 2021, NBC 4 New York reported.
The ADL recorded 416 incidents in New York in 2021, including 51 attacks that occurred primarily in Brooklyn. The organization also reported a total of 370 incidents in New Jersey.
Scott Richman, the ADL's New York and New Jersey regional director, said: "The alarming rise in anti-Semitic incidents in our state should be of deep concern to everyone – Jews and those outside the Jewish community. The fact that these incidents included an unprecedented number of vicious attacks — often targeting visibly Jewish individuals on the streets of New York, including young children — is incredibly disturbing."
The increase in anti-Semitic attacks in these areas has also paralleled a general increase in hate crimes. Hate crimes are up 24% in the first four months compared to the same period in 2020. They're up another 32% over the same period this year.
According to the ADL Center on Extremism's Review of anti-Semitic incidents2,717 antisemitic incidents occurred across the United States in 2021. This represents a 34% increase from the 2,026 recorded incidents in 2020. This is also the highest number since the ADL began keeping records in 1979.
The ADL said: "Of the 2,717 incidents recorded in 2021, 1,776 were incidents of harassment, a 43% increase from 1,242 in 2020, and 853 incidents were incidents of vandalism, a 14% increase from 751 in Year 2020. The 88 cases of anti-Semitic attacks (a 167% increase from 33 in 2020) with 131 victims; none of the attacks were fatal."
The ADL reported that "incidents in K-12 schools, colleges and universities increased in 2021 but were flat compared to the five-year average." The ADL recorded 331 incidents of antisemitism in K-12 Gentile schools – a 106% increase from 2020 – and 155 incidents in colleges and universities – a 21% increase from 2020.
The report also listed 525 anti-Semitic incidents in Jewish institutions such as synagogues, Jewish community centers and Jewish schools.
https://www.theblaze.com/news/adl-antisemitic-incidents-rise Antisemitic attacks hit an all-time high in New York and New Jersey in 2021, higher nationwide