AOC joins Boebert, Gaetz in crackdown on $1.7 trillion omnibus bill
The nearly $1.7 trillion omnibus bill passed the House of Representatives on Friday, with Rep. Alexandria Ocasio-Cortez the only Democrat to vote against the spending package, joining GOP Reps Lauren Boebert and Matt Gaetz .
The vote in the House of Representatives was 225-201-1, with nine Republicans voting "yes" to the bill. Meanwhile, Rep. Rashida Tlaib, a Michigan Democrat, voted "present," CNN chief reporter Manu Raju tweeted Friday.
The nine House Republicans who voted in favor of the spending package include Reps. Liz Cheney of Wyoming, Rodney Davis and Adam Kinzinger of Illinois, Brian Fitzpatrick of Pennsylvania, Jaime Herrera Beutler of Washington State, Chris Jacobs and John Katko of New Zealand York, as well as Michigan's Fred Upton and Arkansas' Steve Womack, according to Roll Call news agency.
The bill would continue funding federal agencies through September 30, 2023 and avoid a government shutdown. During a speech Friday ahead of the vote, House Speaker Nancy Pelosi promoted the bill, saying "this really is a package for the people."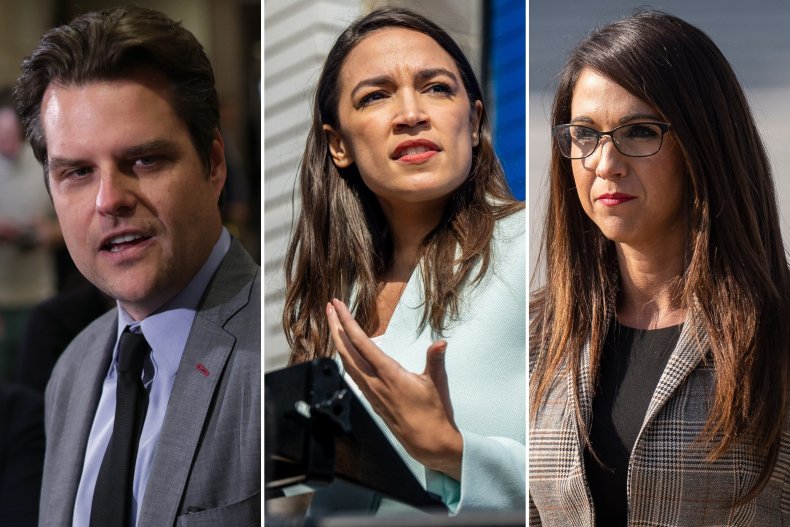 Among other things, the spending package would bolster support for veterans, provide hundreds of billions of dollars in defense funds, and provide military aid to Ukraine. The omnibus bill passed Thursday in the Senate by a 68-29 vote, with 18 Republican senators voting "yes."
On Thursday, Ocasio-Cortez posted on Twitter what includes the omnibus bill and expressed her voting intentions.
"The omnibus is actually a collection of legislation that funds every federal agency (Homeland Security$ + Enviro$ + NASA$ etc.). There are many agencies, so the second vote was the Omni with DHS [Department of Homeland Security]Department of Defense [Department of Defense]Fin Services and a lot of the 'pig leg' folks are against (I voted NO too)," she wrote.
Meanwhile, Gaetz also tweeted Thursday that Senate Minority Leader Mitch McConnell "brought along" Pelosi [Ukrainian President Volodymyr Zelensky] to Congress to cover an unsustainable spending bill from the air. Ukraine receives economic development, agriculture and border protection. We're getting mandates for racial justice here at home. I'm not sorry @LaurenBoebert and I won't take it."
After Friday's vote, President Joe Biden said in a statement that "this legislation is good for our economy, our competitiveness and our communities – and I will sign it into law as soon as it reaches my desk."
The bill was delayed for weeks as members of Congress disagreed over proposals in the spending package, such as: Take funding for immigration, a key issue former President Donald Trump ranted about in a video he posted to Truth Social Thursday morning.
In the video, Trump described the spending bill as "ridiculous" and "unacceptable," adding that it was a "disaster for our country." He also blamed the GOP for failing to block the bill and accused McConnell of helping Democrats pass the measure before Republicans take control of the House early next year.
news week contacted the Ocasio-Cortez press office for comment.
https://www.newsweek.com/aoc-joins-boebert-gaetz-opposing-17tn-omnibus-bill-1769445 AOC joins Boebert, Gaetz in crackdown on $1.7 trillion omnibus bill