AOC Meltdown Ilhan Omar – TheBlaze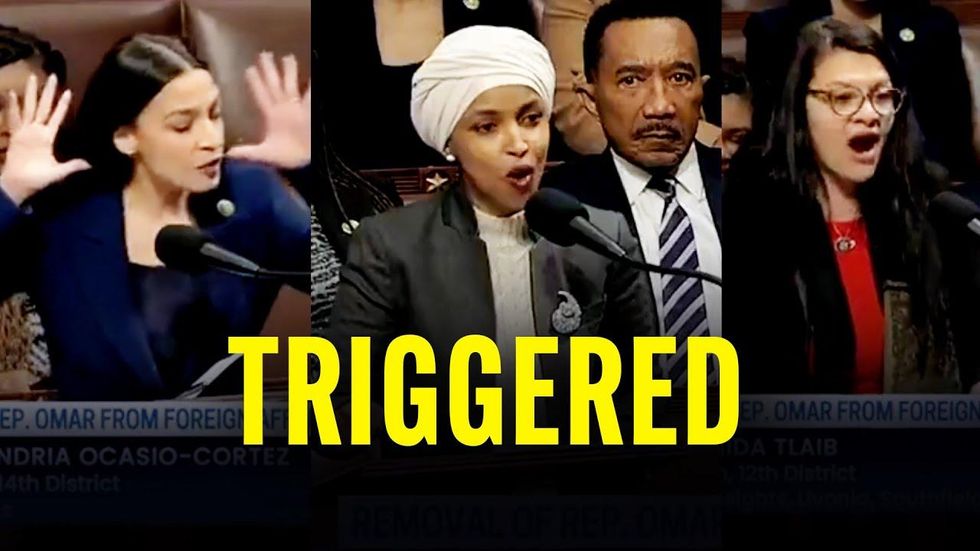 It is speculated that Cortez lost her way to the spoken word gathering she originally intended to present at, where she would perform her play to an infinitely more culturally literate audience.
"Don't tell me it's about consistency. Don't tell me this is about condemning anti-Semitic speech," Cortez cried.
Dear Sir. Forgiveness. Dear Allah.
All generous and humble Americans want anti-Semites on the Foreign Affairs Committee. That is, unless they are white anti-Semites – then it is unacceptable.
"You have a member of the Republican caucus who has spoken about Jewish space lasers and a whole host of tropes and also promoted them to some of the highest committee positions on that body," Cortez fumed.
Cortez stormed off, abusing the brown offering stand with her journal.
Rashida Tlaib followed in AOC's stalwart footsteps and continued the estrogen-induced meltdown.
"To Congressman Omar: I'm so sorry, sis," Tlaib sobbed. Very professional.
The one about the woman who doesn't notice when a minute is up, even if you tell her repeatedly.
These truly moving performances are a testament to the amazing talents of each component of these brave black women. Her eloquence will go down in the history books, paraphrased and edited.
Want more from Glenn Beck?
To enjoy more of Glenn's masterful storytelling, thought-provoking analysis, and uncanny ability to make sense of chaos, Subscribe to BlazeTV – the largest cross-platform network of voices who love America, defend the Constitution and live the American dream.
https://www.theblaze.com/blaze-media/aoc-meltdown AOC Meltdown Ilhan Omar – TheBlaze