AOC slams Lauren Boebert's 'anti-LGBT hatred' after Colorado Springs shooting
Rep. Alexandria Ocasio-Cortez, a Democrat from New York, on Sunday called her colleague in the House of Representatives Lauren Boebert, a Republican from Colorado, about her anti-LGBTQ rhetoric after the Club Q shooting in Colorado.
A mass shooting erupted just before midnight Saturday at the Colorado Springs LGBTQ nightclub, killing five and injuring 18. Meanwhile, police have taken 22-year-old suspect Anderson Lee Aldrich into custody. While the motives behind the attack have yet to be confirmed by law enforcement, the decision to target a gay club has raised many concerns that homophobic venom could lead to violence against the LGBTQ community.
Boebert, who represents Colorado's 3rd congressional district, took to Twitter Sunday morning to express her dismay at the shooting and to offer her condolences to the victims and their families.
"The news from Colorado Springs is absolutely awful," Boebert tweeted. "This morning my prayers are for the victims and their families. This lawless violence must end quickly."
In response to the congressmen's tweet, Ocasio-Cortez, an outspoken progressive, mocked her fellow GOP for spreading "anti-LGBT+ hate rhetoric" and opposing meaningful gun control laws.
"[Lauren Boebert] You have played an important role in spreading anti-LGBT+ hate rhetoric and anti-trans lies while spending your time in Congress blocking even the most sane gun safety legislation," Ocasio-Cortez wrote in a tweet. "You don't get to 'thoughts and prayers' your way out of here. Look within and change."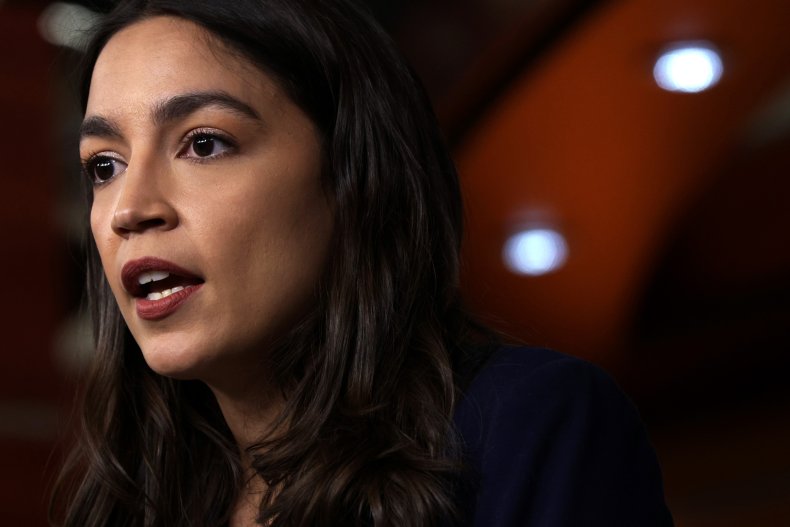 news week reached out to Boebert's office for comment.
This is an evolving story and will be updated.
https://www.newsweek.com/aoc-slams-lauren-boeberts-anti-lgbt-hate-after-colorado-springs-shooting-1760934 AOC slams Lauren Boebert's 'anti-LGBT hatred' after Colorado Springs shooting