Arizona Court of Appeals Blocks Enforcement of Abortion Ban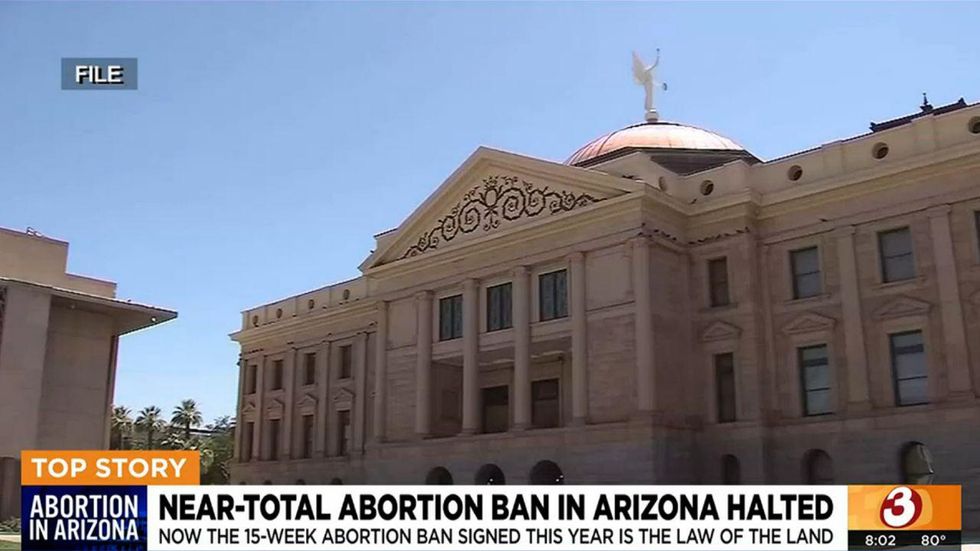 On Friday, an Arizona appeals court ruled in favor of Planned Parenthood stop enforcement a nationwide ban on abortion. The decision means abortions for up to 15 weeks are temporarily legal in the state.
Last month, Pima County Superior Court Justice Kellie Johnson overturned a 1973 restraining order against a 1901 law prohibiting abortion in Arizona. The September ruling stopped abortion in almost all cases nationwide, except when the mother's life was in danger.
Arizona Republican Attorney General Mark Brnovich, who was pushing the judge's decision to overturn the injunction, welcomed the decision.
"We applaud the court for confirming the will of the legislature and providing clarity and consistency on this important issue," Brnovich continued Twitter. "I have and will protect the most vulnerable Arizonaans."
Abortion advocates slammed judge for reinstatement'a Civil War-era law' created before Arizona became a state.
Planned Parenthood of Arizona sought an appeal of Johnson's verdict, arguing the judge should have considered the many laws restricting and regulating abortion that have been passed since the injunction. Sarah MacDougall, an attorney for the organization, stated that the 1901 Act should be restricted so that it does not conflict with legislation passed thereafter.
The Arizona Court of Appeals judges approved Planned Parenthood. Presiding Judge Peter J. Eckerstrom wrote"Arizona courts have a responsibility to attempt to harmonize all relevant laws of that state."
"Today's decision brings a much-needed sense of security to both our patients and our providers," said Alexis McGill Johnson, President and CEO of the Planned Parenthood Federation of America. "We can now breathe easy and serve patients. While the fight isn't over, for now, Arizona residents will be able to make their own decisions about their bodies, their health care, and their future."
A 15-week abortion ban went into effect in Arizona last month. The law was signed into law in March by Gov. Doug Ducey, who said the ban takes precedence and would not be affected by Friday's court decision. Prior to the 15-week law, abortion was legal in Arizona up to 24 weeks gestation.
According to the Arizona Department of Health Services' annual reports, the 15-week ban would affect just 5% of abortions performed in the state. The last three annual reports indicated that approximately 13,000 abortions are performed nationwide each year.
https://www.theblaze.com/news/arizona-appeals-court-blocks-enforcement-of-abortion-ban Arizona Court of Appeals Blocks Enforcement of Abortion Ban