Arizona governor takes action on border wall gaps, blaming Biden for delays
Arizona Gov. Doug Ducey on Friday signed an executive order to take action to address gaps in the wall along the US-Mexico border, blaming US President Joe Biden for a delay in building the wall.
In a statement, Ducey said the executive order would "immediately fill in the gaps in the Yuma border wall."
"Arizona has had enough… The Biden administration's lack of urgency on border security is a dereliction of duty. For the past two years, Arizona has made every attempt to work with Washington to address the crisis on our border," Ducey said in the statement. "Time and time again, we stepped in to clean up their mess. Arizonans can no longer wait for the federal government to deliver on its belated promises."
The executive order issued by Ducey comes about two weeks after the Biden administration said it would work to close several gaps in the border wall near Yuma, Arizona.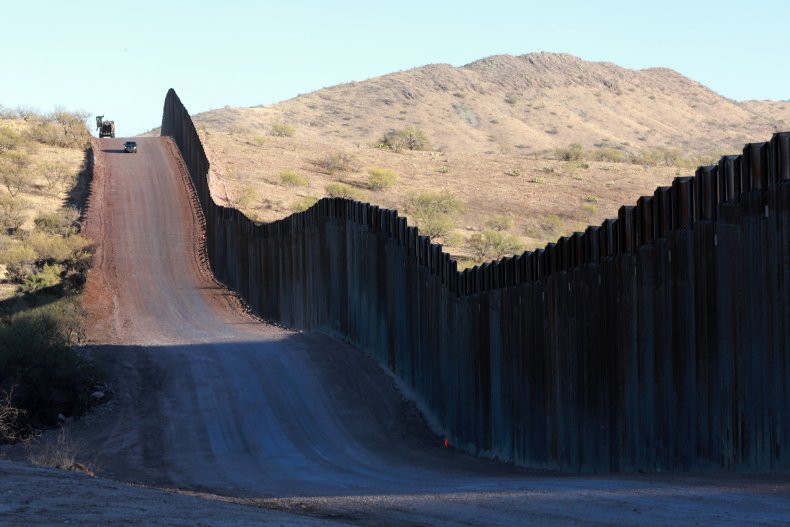 In a July 29 statement, Homeland Security Secretary Alejandro N. Mayorkas announced that he had "authorized U.S. Customs and Border Protection (CBP) to conduct the Yuma Morelos Dam project to fill four gaps within one incomplete border barrier project to be closed near the Morelos Dam in the Yuma sector of the US Border Patrol."
The gaps in the wall are said to be within the Yuma 6 project area of ​​the border wall. The statement also mentioned the current dangers associated with the area and the risks it poses to migrants trying to cross into the United States
"Because of its proximity to the Morelos Dam and the fast-moving Colorado River, this area poses a safety and life hazard to migrants attempting to enter the United States, where drowning and injury from falls pose a life and safety hazard." for first responders and agents responding to incidents in this area," the statement said.
As Ducey noted in his statement, the latest executive order also comes just days after the Biden administration said the "Remain in Mexico" policy, officially known as the Migrant Protection Protocols (MPP), had been lifted. The policy imposed by former President Donald Trump pushed migrants back to Mexico and allowed them to stay there until their asylum requests were approved by the US immigration system.
In a July 29 statement, Mayorkas said, "MPP has endemic deficiencies, incurs unjustified human costs, and diverts resources and personnel from other priority efforts to secure our border."
news week was referred to the press release after contacting Ducey's office for comment. news week has also reached out to the White House for comment.
https://www.newsweek.com/border-wall-gaps-arizona-governor-doug-ducey-1733370 Arizona governor takes action on border wall gaps, blaming Biden for delays