Arrest warrant: Missing Texas boy's mother told family she sold him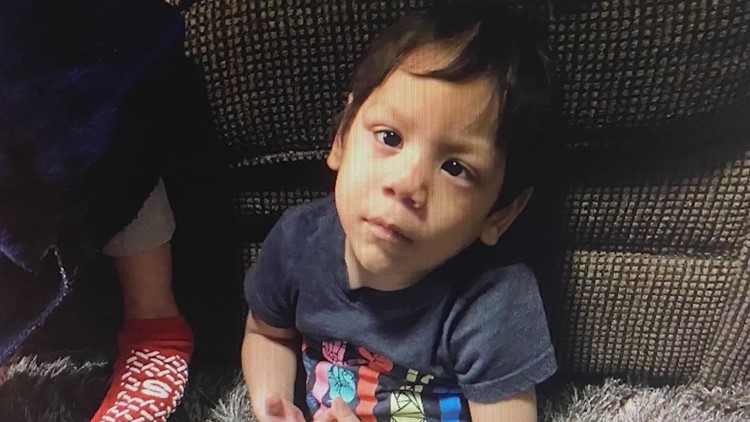 Everman Police told the WFAA that no evidence was found that the child was sold.
EVERMAN, Texas — The search for a missing North Texas boy continues and a search warrant is revealing more about the case, including an investigation into a family member's report that the 6-year-old may have been sold.
Everman, Texas police have been investigating the disappearance of Noel Rodriguez-Alvarez since March 20, 2023, when they received a tip from Child Protective Services (CPS). Noel, his mother, stepfather and six siblings lived in an apartment in the backyard of a house where the child was reportedly last seen.
Some family members told authorities they had not seen Noel since November, police said.
Days after conducting a social check at the home, police learned that the child's mother, Cindy Rodriguez-Singh, stepfather and siblings were boarding a flight to Turkey and then possibly India on March 23. Noel was not on board, according to police.
An amber alert was issued for Noel on March 25. A day later, the alert was changed to an endangered missing person report.
A search warrant for the property where the boy and his family lived said police had contacted Cindy Rodriguez-Singh's family members during the investigation.
According to the warrant obtained by the WFAA, Rodriguez-Singh's brother told investigators that she told her mother that she sold Noel to an unknown woman at a Fiesta Mart. The brother also stated Rodriguez-Singh said the unidentified woman should not be contacted because she fears Noel's mother could be reported to the CPS, the warrant said.
Everman Police told the WFAA that no evidence was found that the child was sold.
"We have taken it very seriously and are investigating this allegation. The other thing to consider… there were several stories told about the whereabouts of Noel throughout the month," Everman Police Chief Craig Spencer told WFAA.
Police originally said that when they contacted Rodriguez-Singh during a social screening on March 20, they told them the 6-year-old was in Mexico with his biological father.
CPS investigators told police they tracked down the father, who was deported to Mexico before Noel was born. The father said he never met the boy, and CPS investigators determined his statements were true, according to police.
In the warrant, Rodriguez-Singh's brother also described an incident when Noel and his mother visited his home about a year ago.
According to the warrant, Rodriguez-Singh told her brother not to give Noel water "because she wouldn't clean up after him if he had a dirty diaper." The search warrant said the brother's wife gave him water anyway.
When Rodriguez-Singh found out, she allegedly hit Noel with her car keys in another room of the house, the warrant says. The mother's brother told police he has not seen her since.
After searching the property where Noel and his family lived and speaking to the owner, police said on March 31 they would not return there unless there was new evidence.
"We look at everything … the house, all the documents, electronics left behind, we look at geospatial data from cell phones and vehicles," Spencer said. "We really leave no stone unturned."
Vulnerable missing persons reports for the missing boy will continue to be renewed.
https://www.kvue.com/article/news/local/mother-of-missing-north-texas-6-year-old-boy-told-family-member-she-sold-him-warrant/287-d2bbde42-5e9a-45ff-9702-92c031b04f0c Arrest warrant: Missing Texas boy's mother told family she sold him