As Trump celebrates Bragg break, Kirschner warns of 'accountability is coming'
According to legal analyst Glenn Kirschner, former President Donald Trump should wait to celebrate Manhattan District Attorney Alvin Bragg's plan to temporarily stay his investigation into the grand jury.
Kirschner, a former federal prosecutor, said reports that the grand jury would take most of April off were "disappointing" but "accountability will come" later this month Consequence his podcast Justice is important On Wednesday. Kirschner cited a CNN report earlier in the day that claimed the grand jury would be on hiatus beginning April 5 before reconvening later in the month.
The grand jury canceled its closed-door session on Wednesday for the second time for the week. Trump welcomed the recent inaction in a Truth Social post, claiming the panel told Bragg to "hang in there" and refuse to "stamp" a criminal charge against the former president in the district attorney's 2016 hush money investigation ". Adult film actress Stormy Daniels.
However, Kirschner hinted that Trump's celebrations may be premature. He pointed to the possibility that Bragg, along with Fulton County, Georgia District Attorney Fani Willis, and Special Counsel Jack Smith, could devise an "overarching plan" for a legal attack on Trump. He noted that Bragg and others could still be working on Trump investigations with the grand jury on hold.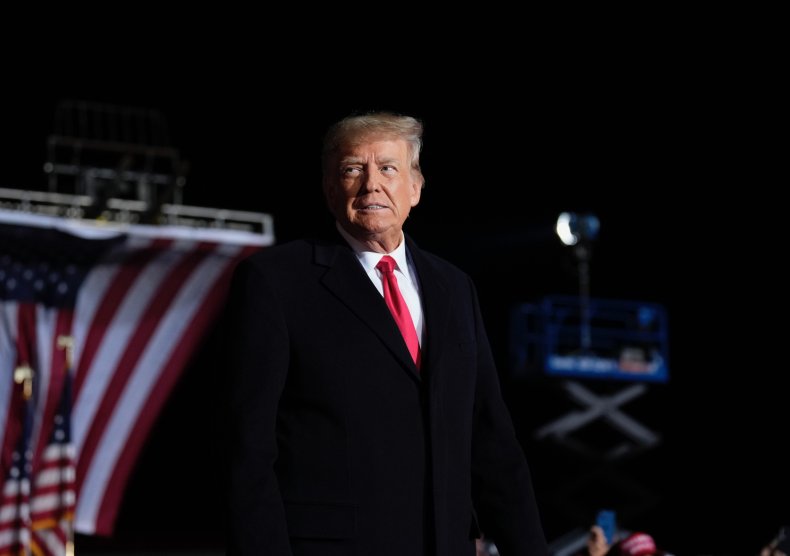 "It could very well be, friends, that Alvin Bragg is coordinating with Fani Willis and that they are both coordinating with Jack Smith and maybe other Justice Department prosecutors," Kirschner said. "And they're trying to come up with an overarching plan that makes the most sense."
"Could Alvin Bragg take a break because Fani Willis is about to impeach Donald Trump?" he continued. "Could they both take a break because they've coordinated with federal prosecutors, with Jack Smith and his team, and maybe face federal indictments?"
Kirschner admitted his "informed speculation" about the reported plan to pause the grand jury could be wrong and urged those hoping for Trump's indictment to have "patience." He then referred to Martin Luther King, Jr.'s famous quote: "The arc of the moral universe is long, but it bends towards justice."
"We'll have to wait and see," said Kirschner. "Justice is definitely not a sprint. It's not even a marathon. It's a lifetime journey. And all we can do is try to bend that arc of the moral universe toward justice…I think accountability is coming."
Trump's spokesman Steven Cheung repeated statements he had previously made news week when asked to comment on Kirschner's recent assessment of the former president's legal troubles.
"Glenn is a notorious dealer of wild conspiracy theories and dubious legal analysis," Chueng said. "I would expect nothing more from an MSNBC staffer who is chasing clout and shunned by the legal community at large."
https://www.newsweek.com/trump-celebrates-bragg-pause-kirschner-warns-accountability-coming-1791340 As Trump celebrates Bragg break, Kirschner warns of 'accountability is coming'