Aston Martin DBS 770 Ultimate designed to 'beat them all'
It's going to be a grand finale. Aston Martin will release a new version of the DBS sports car designed to "beat them all", according to a press release from the automaker. The company teased the new release in a video today.
Details about the new Aston Martin DBS 770 Ultimate are scarce, but the company has confirmed it will have 760 hp.
Aston Martin sells the DBS along with the DB11 and Vantage sports cars and the DBX sports utility vehicle (SUV). The company recently refreshed its DBX and added a more powerful variant to the range, the DBX707.
It also makes the Aston Martin Valkyrie, a hypercar.
The automaker has produced three generations of the DBS, starting with the DBS Grand Tourer. This model was in the program from 1967 to 1972. Initially powered by a straight-six engine, later examples of the car had horsepower from a V8.
Like other Astons, the first-generation DBS got some time in James Bond films, first appearing in On Her Majesty's Secret Service and then in Diamonds Are Forever.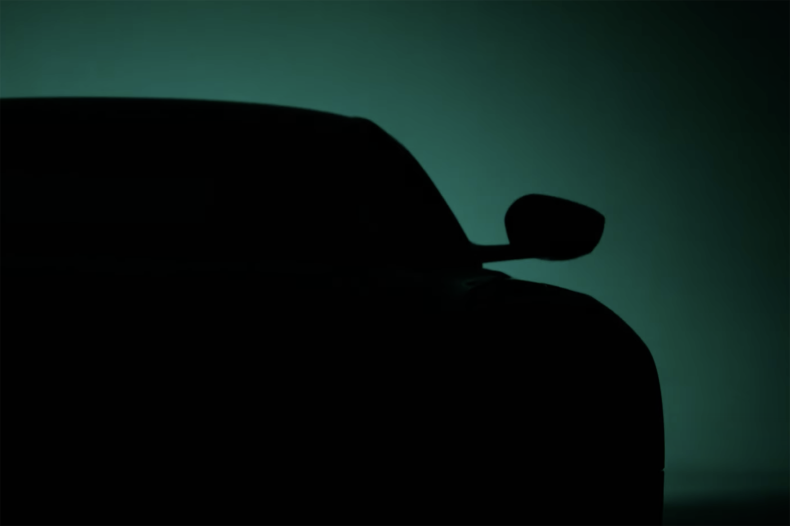 The second iteration of the DBS came in 2007, when the name was revived for a V12-powered grand tourer. Production of the model ended in 2012. It was succeeded by the Vanquish.
Aston Martin's DBS Superleggera was launched in 2018 and then received a name change ahead of the 2022 model year, dropping Superleggera. It gets its power from a 5.2-liter, twin-turbocharged V12 engine that delivers.
Buyers can configure the modern DBS with either a hard (Coupé) or soft (Volante) top. Several special editions of the car have been produced since its debut, including a 007 edition.
The car manufacturer exports its vehicles to 56 countries. The production of his cars takes place in Gaydon, England. The DBX SUV is manufactured in St Athan, Wales.
With Lawrence Stroll at the helm as Executive Chairman and former Ferrari executive Amedeo Felisa as CEO of Aston, the company is entering a new era.
"Aston Martin has had its share of struggles in recent years. The DBX breathed new life into the portfolio and extended the brand's reach, but its core sports car offering has aged and lost some traction amid some serious competition in the high-end, low-volume sports car segment," said Paul Waattii, Manager for industry analysis at AutoPacific news week. "Aston Martin is at an inflection point that could recalibrate the brand's trajectory if it can find its true north and execute with a busy lineup as promised."
Aston Martin will only produce 499 examples of the new car. According to a press release, it will be "uncaged" in early 2023.
https://www.newsweek.com/aston-martin-dbs-770-ultimate-designed-surpass-them-all-1771005 Aston Martin DBS 770 Ultimate designed to 'beat them all'