Atlanta college is reintroducing mask requirements after students in the city tested positive
Three years after the peak of the COVID-19 pandemic, an Atlanta college is reinstating a mask requirement for all of its students and staff on campus for the next two weeks.
Morris Brown College (MBC), a private, historically black liberal arts college, announced on Instagram Sunday that it was implementing mask requirements as a precautionary measure, despite the school's leadership not reporting any positive cases among its students.
FIRST REPUBLICAN PRIMARY DEBATE ON FOX NEWS STANDS IN MILWAUKEE, WISCONSIN
But several students at the Atlanta University Center – which owns several HBCU schools including MBC – have tested positive for the virus. Just last week, students returned to the city after summer vacation.
"Your safety is our top priority and we seek your cooperation in preventing another pandemic," wrote College President Dr. Kevin James in the post. "Thank you for being proactive in helping protect our community."
FACE MASKS HAVE MADE 'LIttle TO NO DIFFERENCE' IN PREVENTING THE SPREAD OF COVID, SCIENTIFIC REVIEW SHOWS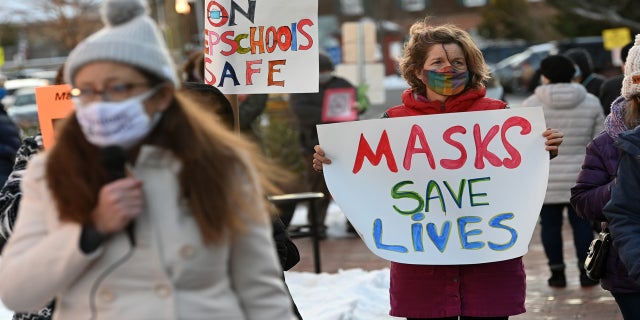 However, the mask requirement comes with a number of other protocols that everyone on campus must adhere to.
Some of these rules pertain to COVID-19, college-initiated contact tracing, and temperature checks upon arrival on campus.
The Instagram post garnered over 100 comments before it was taken down.
MAJOR MOVIE STUDIO INTRODUCES MASK ARRANGEMENTS WITH IMMEDIATE EFFECT
According to the latest CDC dataThe number of hospital admissions for COVID-19 has risen 12.5% ​​nationwide over the past week, but is still well below levels reported during the peak of the pandemic.
CLICK HERE TO GET THE FOX NEWS APP
On the West Coast, major film studio Lionsgate also reinstated its mandate for most of its LA employees when positive cases were identified. Deadline reported Tuesday. The studio is also conducting contact tracing and handing out free COVID-19 test kits after several employees contracted the virus.