Audio gives a glimpse of the pilots' final moments before the Dallas Air Show crash
Newly obtained audio from the deadly collision at a Dallas air show late last year revealed the final transmission sent to pilots and crew members on the planes involved in the crash.
On November 12, 2022, a Boeing B-17 Flying Fortress and a Bell P-63 Kingcobra collided in mid-air during the Wings Over Dallas air show, held at Dallas Executive Airport. Six people died in the crash – Terry Barker, Craig Hutain, Kevin Michels, Dan Ragan, Len Root and Curt Rowe. No people were injured or killed on the ground at the show.
The Dallas Morning News reported on Thursday that it had obtained a 36-minute air traffic control recording from the air show, giving a new glimpse into the time surrounding the deadly incident.
The audio, sourced from the Federal Aviation Administration (FAA), included conversations between several pilots and the show's chief of air, who directs show operations on the taxiways, runways and demonstration area.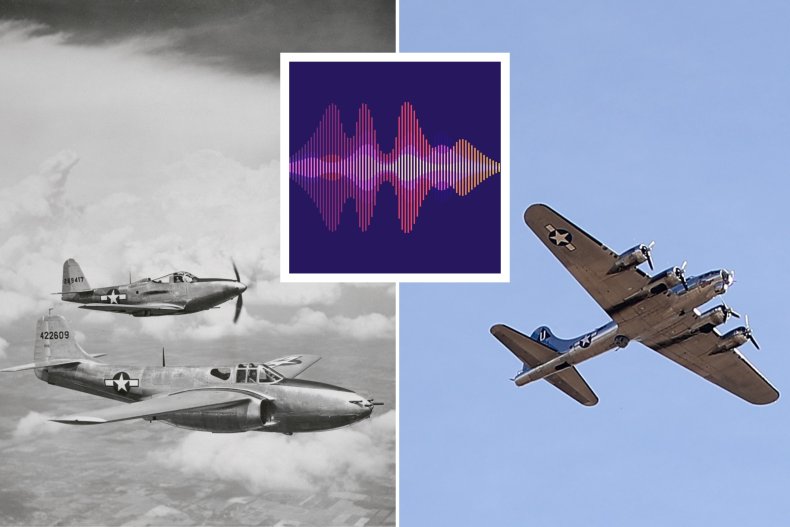 The air force chief asked the show's bombers, which included the B-17, if they could see the fighters in the minutes before the crash morning news reports citing an aviation expert who reviewed the audio. The fighters, which included the P-63, were also asked if they had the B-17 in sight.
The air force chief instructed the fighters to fly along the 500-foot line away from the show's viewers, and the bombers to do the same from the 1,000-foot line. The chief then told the fighters to get through first before the bombers morning news reports, again citing the aviation expert.
The last transmission broadcast by the Air Force Chief before the crash read: "Fighters will be a big pull and up to the right."
After the crash and a brief moment of silence, the Air Boss reportedly said, "Knock it off. Knock it off. Roll the trucks. Roll the trucks." As emergency responders began to respond to the scene, the Air Boss diverted some planes to another nearby airport and ordered others to hold their positions morning news reported.
There was one pilot in the P-63 and two pilots and three crew members in the B-17 morning news added.
The National Transportation Safety Board, which investigated the collision, released a preliminary report on November 30, but did not give a cause for the crash.
A spokesman for the NTSB said news week that no new information about the crash was available at the time.
The Commemorative Air Force, which hosted the Wings Over Dallas show, said in a statement in late November that it "cannot speculate as to the cause or causes that may have led to the accident" until the NTSB issues a final report.
https://www.newsweek.com/audio-reveals-pilots-final-moments-before-dallas-texas-air-show-crash-november-1773432 Audio gives a glimpse of the pilots' final moments before the Dallas Air Show crash