Aurora installs the former Miami police chief as interim sheriff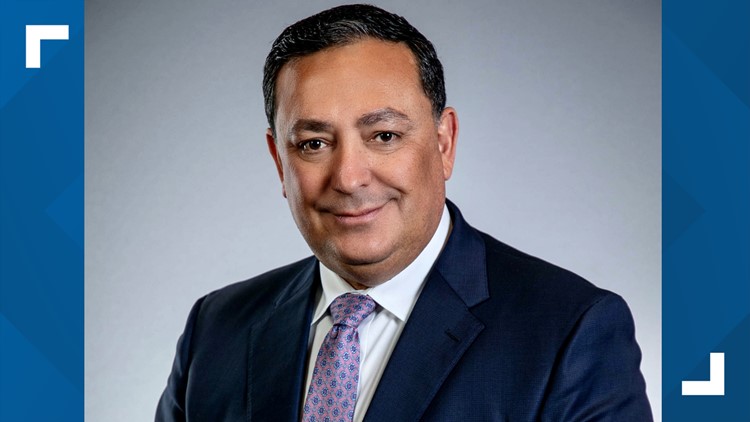 Art Acevedo was most recently the chief of police in Miami.
AURORA, Colorado — The Aurora Police Department will soon have a new interim chief. The city announced that Art Acevedo will take over as interim chief in early December.
Acevedo previously served as a police chief in Austin, Texas, Houston and most recently Miami. He currently runs a law enforcement consulting firm. The city of Aurora said Monday that Acevedo was consulting with the police department about its consent decree, and the city asked if he would apply for the temporary position.
"I see this consent decree as an opportunity," said Acevedo on Tuesday. "To help our officers provide processes, systems, equipment, training – whatever they need."
"Chief Acevedo has been a fixture in the national law enforcement community for years and has been vocal in calling for needed and measured improvements in policing and public safety across the country. We are honored that he reached out to us to assist with the ongoing public safety changes we have been implementing," Aurora City Manager Jim Twombly said in a statement.
Acevedo's tenure as Miami boss ended with him being fired in October 2021 after six months in office. The Miami city manager said he was "not the right person for this organization." a report from the Associated Press.
In January, Acevedo filed a federal lawsuit against the Miami government and four city officials, charging them with firing him for whistleblowing and exposing misconduct by city officials. according to a CNN report.
Aurora has been looking for a new chief since April, when the city fired former chief Vanessa Wilson. The city said it has lost confidence in her as a leader. Wilson claims she was fired in retaliation for her reform efforts.
With Wilson's reform efforts facing opposition from some city leaders and the police union, Acevedo was asked how he might deal with opposition as well.
"I met with council members," he said. "Everyone wants the department to be as good as it can be."
"I think the way we, as a leadership group, get everyone to have a shared vision is constant engagement and communication," he said. "We can't be in silos."
In his opening remarks, Acevedo praised law enforcement and pledged support for department officials.
"We have the political leadership here [in Aurora] where other cities disappoint the police, [and] I'm very excited to come to a city that understands that good policing requires an investment. It requires adequate funding for training and equipment. It requires a benefits package and pay that attracts the best," he said.
He also pledged to hold bad actors accountable.
"I've already started asking questions, do we have a disciplinary matrix so officers know – here are the rules. If you break the rules – let's make well-informed decisions," he said.
"At the end of the day, they have to understand that you can't defend the untenable," he said. "Not everyone has to be a police officer"
Aurora's current interim chief, Dan Oates, returned to lead the department in May this year. He will return to his Florida home and family once Acevedo arrives and settles in.
Acevedo signed his contract on Tuesday and will officially become interim boss on December 5th.
The temp job doesn't have a formal timeline, though Acevedo mentioned "six to 12 months" when he was introduced Tuesday. He is paid an annual salary equivalent to nearly $250,000.
When asked if he was interested in the full-time position, he said, "We'll see."
"In the beginning I talked [with Aurora] about advice and how can I help you? leadership and community building. But I enjoy a challenge. I enjoy community building. I enjoy fighting crime. You'll find me happiest in a police car working in the middle of the night," he said.
"We will see. We'll see," he said.
Aurora's quest for a permanent chief was rocky. In September, the city named three finalists after a nationwide search. One of the finalists withdrew almost immediately after being named a finalist. The other two met with city officials, city council members and business leaders during a selection process that also included a meet-and-greet with community members. One of them withdrew his application after going through this three-day process.
Aurora's city charter requires the city manager to employ a chief of police and receive approval from a majority of the Aurora City Council. Acevedo's hiring establishes a "pause" in its search for a permanent boss, a city spokesman said.
RELATED: Aurora is still searching for a new police chief
RELATED: Victims identified in fatal shooting at Aurora parking lot
https://www.kvue.com/article/news/local/aurora-police-new-interim-chief/73-1170dbf2-853e-425f-9539-d1b29b432644 Aurora installs the former Miami police chief as interim sheriff