Austin Mayor-elect Kirk Watson, 3 City Council members will be sworn in Friday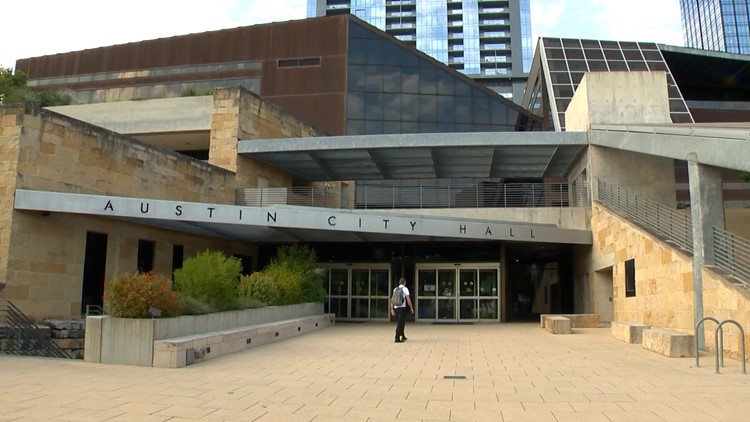 The dedication will be at 6 p.m. at Austin City Hall
AUSTIN, Texas — By the end of this week, Austin will have a new mayor and three new ones City council members.
In a December 13 runoff, Watson defeated his opponent Celia Israel to become Austin's mayor-elect. In the same runoff, Velásquez defeated Daniela Silva, Alter defeated Stephanie Bazan, and Qadri defeated Linda Guerrero.
Austin Mayor terms are two-year terms and Austin City Council terms are four-year terms. Mayors and councilors can serve a maximum of two terms.
Find out more about Watson, Velásquez, Alter and Qadri below.
Kirk Watson
Watson previously served as mayor of Austin from 1997 to 2001. In 2002 he ran for Texas Attorney General and lost to Greg Abbott.
Watson spent 13 years in the Texas Senate, to which he was elected from 2007 to 2020, before retiring to become first dean of the University of Houston's Hobby School of Public Affairs. He announced that he would return to politics and will run again for Austin mayor in February 2022.
Watson has said his experience leading Austin for just over four years, in addition to his time in the Texas Legislature, proves he's "successful at getting things done and creating transformative change." His most important priorities These include the city's rising cost of living, homelessness, systemic racism, and transportation.
Jose Velasquez, District 3
Velásquez, a marketing strategist, grew up in East Austin and has served as a member of the Greater Hispanic Chamber of Commerce and the City of Austin Hispanic/Latino Quality of Life Commission, among others. He says He "will always fight to make sure every voice is heard as we work together towards an affordable, responsible and just Austin for ALL."
In a late November 2022 interview with Texas This Week, Velásquez said he believes affordability is the biggest issue currently affecting District 3. He also said it's important that everyone who lives in District 3 feels represented by their council member.
Ryan Alter, District 5
Alter grew up in Austin and is a longtime Capitol staffer and attorney who has worked with state senators Kirk Watson, Sylvia Garcia and Juan "Chuy" Hinojosa. His primary problems These include housing, homelessness, transportation and the environment.
Beginning of December 2022 Texas This Week interviewAlter said his career in public service gave him the experience of showing up on day one to advance the council on the city's issues.
Zo Qadri, District 9
Qadri has worked in legal capacities and on political campaigns in Austin, throughout Texas and across the country, including working on U.S. Senator Elizabeth Warren's 2020 presidential campaign. Qadri's primary problems These include "Numerous Homes for an Affordable Austin," "Tackling the Climate Crisis," and "Creating Healthy, Safe Communities."
Late November 2022 Texas This Week interview, Qadri said that the most important problems for District 9 range from transit to public security to the homeless community in the district. However, he said the main problem is the need for affordable housing.
https://www.kvue.com/article/news/politics/austin-mayor-and-council/austin-mayor-kirk-watson-city-council-members-inauguration/269-d0e520df-963e-49e3-bf42-c93cd2c285fe Austin Mayor-elect Kirk Watson, 3 City Council members will be sworn in Friday